The smartphone industry is still as upwardly mobile as it's always been. Technological marvels might belong in the past, but several new trends are shaking up the industry. Today's phones are rising beyond 12 GB of RAM, and multi-camera setups are allowing for ultra-wide, mid-range and primary shooters. 50W fast-charging stations are perhaps the most practical additions to the market, and 5G networks are speeding up connections. Compare My Mobile offers all the chief brand titans.
iPhone XR
The iPhone XR has earned a reputation for being the most budget-conscious Apple offering. It's the US' top-selling phone, and it comes with a 2X optical zoom, LCD screen, and the fastest processor on the market. You receive 11.5 hours of battery life, which is significantly more than the Samsung Galaxy Note 9 can scrape together.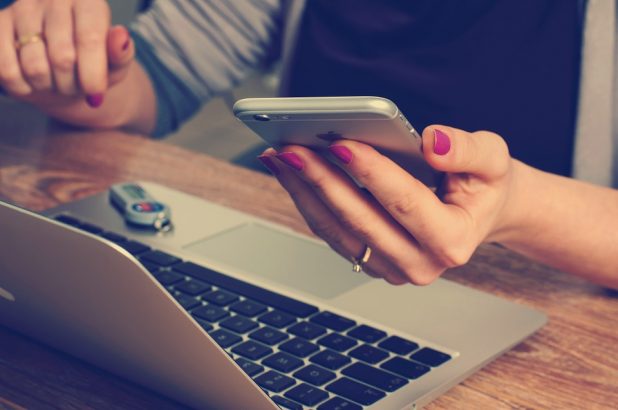 Samsung Galaxy A70
The Galaxy A70 is the brand's latest premium phone. It's essentially a super-sized A50 with three stacked cameras, an LED flash, and room for two Nano-SIM cards. It provides a full HD experience in a 2GHz core, and it comes with an impressive 128GB of storage. As a mid-range phone, it has a 2GHz octa-core processor and 8GB of RAM. A 32-megapixel camera is stacked over a wide angle and depth sensor-shooter. This is operated through the Scene Optimizer, which has an intuitive flaw detection feature. 
OnePlus 7 Pro
OnePlus 7 Pro has won the title "The Flagship Phone Value of the Year." It's embedded the camera lens to provide edge-to-edge display. It offers a Nightscape camera and fast charging to the mix. The T-Mobile version packs 256GB of storage into a beefed up 90Hz refresh rate. This will boost your web experience considerably. The fluid 90HZ screen is perhaps its most impressive feature despite its popular pop-up camera. The latter gives the phone a sleek aesthetic, but it won't deliver premium results. The tall display suits large hands, while the quick performance and rapid charging option will earn it many loyal fans.
LG K12
LG is famous for its quality hardware, and the LG K12 provides that in spades. This offering comes with 32GB of storage and 3GB of RAM. Its configuration is potent enough to support large apps, and it offers plenty of great features, too. This is a Compare My Mobile favourite for its 282 ppi screen and PowerVR GE8320 GPU. If it's graphics you favor, the K12 will keep your display looking vibrant while simultaneously enabling multi-touch operation. It supports Oreo and is housed in a stylish black, blue, or grey mount. It has two CPU options: an Octa-core and quad-core with 2 and 1.5 GHz respectively. 
Oppo Reno Z
The Oppo Reno Z is powered by an Octa-Core processor running Android 9.0. It has an impressively-sized 6.6-inch screen and a 16-megapixel pop-up wedge camera and telephoto lens. The display is well-rounded, and its hardware packs plenty of punch. Its 8GB of memory won't suit heavy users, but if you're looking for a fuss-free phone, The Reno Z will suit your needs well. 
HTC Desire 12
HTC is quickly gathering a share of the smartphone market through the power of simplicity and economics. The Desire 12 offers 3GB of RAM and a reasonable 32GB of storage. It offers you access to 4G and Wi-Fi and supports near field communication. The camera is placed in the centre of the phone, a feature that has attracted some criticism among reviewers, but as one of the most economical phones on the market, that's a small price to pay.
Pixel 3A
Google once focused on mid-range phones through its affordable Nexus line. The Pixel collection brings a more fashionable set of features to the premium market. The 3A has received rave reviews for its trendy finish. It's often been called the most attractive phone on the market today. It's made of glass and aluminum, with a scratch-resistant screen. The display has been enlarged somewhat to provide an OLED aesthetic. It has front-firing speakers and a rear-mounted fingerprint scanner. If it's storage you favor, the 3A offers 64GB on a mid-range processor. 
Galaxy M40
The Galaxy M40 has positioned itself as a mid-range phone with 128GB of storage and 6GB of RAM. It, too, has a fast battery charging feature with multi-touch support. The phone is secured by fingerprint access. The M40 is one of the many new phones with a non-removable battery. This is a security feature that helps with recovering a stolen device, making it difficult for thieves to disable tracking. 
In the coming years, the smartphone market is expected to become more innovative as demand rises. Now that annual replacement is no longer necessary, the world's best mobile brands will need to deliver revolutionary features to encourage demand. 2020 should thus be an exciting year for the industry.