You have an online business already set up and running and you have even published a blog for it, but is it bringing you enough leads to generate good sales? Are you publishing good content on your blog that is driving traffic to your business and gaining good conversion rates? You do acknowledge that having a blog for your business is critical, especially if you want to generate more leads for the business, right? 
Well, there is much more that goes into writing good blog posts that will surely generate more leads for you, and this can translate to increased sales revenues because the content you publish on your blog has the power of driving up sales.
Statistics indicate that using a blog can increase your leads by 67%, which shows how important your blog content really is. If written properly, it can be a valuable resource both for your market and industry. The following are a few tactics to help you maximize on lead generation with your blog posts:
1. Have a great opening
Did you know that on average, a blog visitor spends less than 40 seconds on your post? As little as it seems, that is the average time it takes a visitor on your blog to determine if your business offers any value to them. What can you do in 40 seconds, really? That's probably the time it takes you to open a bottle of properly aged rum and pour yourself a shot, let alone drinking it, because you wouldn't have enough time for that.
Regardless of how much time you spend crafting your blog post, it will take your blog readers less than a minute to determine if your content will add any value to them. So, the question is, how would you use those 40 seconds to convince your blog audience to keep reading your post? The answer is quite simple: use a strong opening! One way of doing this is posing a question to them and then following it up with a beguiling fact. Alternatively, you can tackle their problem within the first few opening sentences, which is not only aggressive but works effectively. If your introduction has great value, it may convince them to continue reading as they dig in for more value in your post.
2. Long-form is more effective than short-form post
Even though a blog reader spends less than 40 seconds to determine if the post is worth reading, it does not mean that you can write short-form blog posts and expect magic to happen. In fact, if a visitor finds value in your opening statement and proceeds to read the entire post, it means they are searching for answers and if you give it to them, they will easily convert into leads.
But how do you cover a subject in depth using only a few words? It's quite impossible, right? The best posts that are sure to give you solid leads are long-form posts, and these are 1000-2000 words posts. With this kind of writing, you will be sure to generate more leads for your business using the long-form blog posts than you would get writing short-form blog posts.
3. Never compromise on quality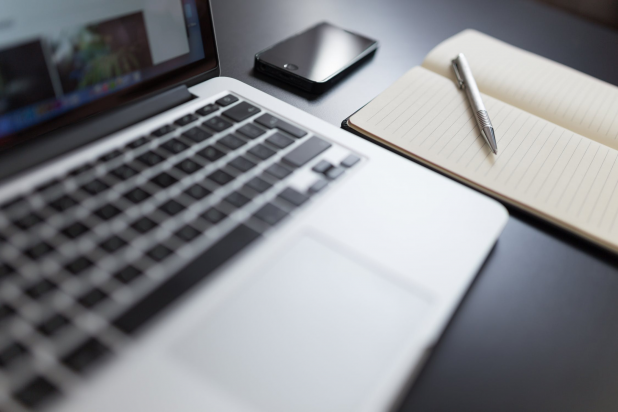 While you are busy writing long-form blog posts for lead generation, you have to keep in mind the quality you give your blog readers. It does not make sense for you to write a long-form blog post that's nothing but gibberish. That 'garbage' you serve your blog readers will ultimately become your reputation and you won't generate any leads for your business. What you should focus on is crafting top-quality blog posts because, in lead generation, quality matters and quantity is always overrated. Stick to writing long-form blog posts, but ensure they are top quality to please your readers.
4. Never underestimate the power of CTAs
Call-to-actions, or CTAs, are not reserved for the end of the blog post. To make CTAs more effective, try using links within your content and not necessarily at the end of the blog post. You can use punchy CTA links at the end of the opening paragraph, a few more in the middle of the post, and a major one at the end of the blog post. This will ensure that you not only provide relevant information to your blog readers, but also direct them to important links such as your landing page and download links, which works wonders in boosting sales for your business. So, never underestimate the potential of good CTAs.
5. It pays to offer free stuff to your blog readers
It is recommended that you constantly offer free downloadable incentives that will serve well as marketing content, and these can be whitepapers, eBooks, and valuable digital materials. You can set it up such that for your blog readers to access the free downloadable material, they have to provide their contact details, including names and information about their business. People are willing to do anything for free stuff that is valuable to them, and if you give out good freebies on your blog in exchange for valuable customer information, it will be the best lead generator for your business.
6. Simplicity is the key
You have to give it up to Bruce Lee for coining the phrase: simplicity is the key to brilliance. When it comes to lead generation, simplicity is also the key to ensuring high conversion rates. For instance, rather than have many fields for your visitors to fill out on opt-in forms, it would be better to keep it simple with only a few fields to fill out. You can also generate more leads by having a simple blog design that makes it easy for your visitors to navigate. More importantly, you can make the process of filling out opt-in forms easier by having few fields for your blog visitors.
Conclusion
In conclusion, having a blog that generates good leads is what many businesses want to achieve. You too can take advantage of your blog and turn it into an awesome lead generating machine for your business. The best way to do that is by implementing some of the tips highlighted in this post to gain good conversion rates. Having a great opening on your blog post will keep visitors hooked into reading more of it. The long-form blog post will ensure you cover the subject in-depth; thus, giving your blog readers all the information they need.
Never compromise on quality and never underestimate the power of good CTAs on your blog. Without these, you might fail to realize even a single lead for your business. While you keep the blog design simple, never forget to offer free stuff to entice your blog readers to furnish you with their contact details. This technique will surely guarantee you solid leads, provided that all your free download incentives have value to them. If you implement all these techniques, you will surely transform your blog into one heck of a lead generating machine for your business.