If you are a small local business owner on a hunt for local leads and relevant search engine visibility, local SEO is exactly what needs to deserve your closest attention. So, as you may have guessed, in this article I want to talk about local SEO as well as share with you some link building strategies that I personally find worth implementing. Alongside that, I want to admit straight away that local SEO is by no means easier or less time-consuming than global SEO. And just before we dive into the topic, let me also admit that there's nothing wrong with using ordinary SEO link building tactics for local SEO. However, you can go another way and consider another approach, which is the bottom line of all the strategies I'm going to cover in this article.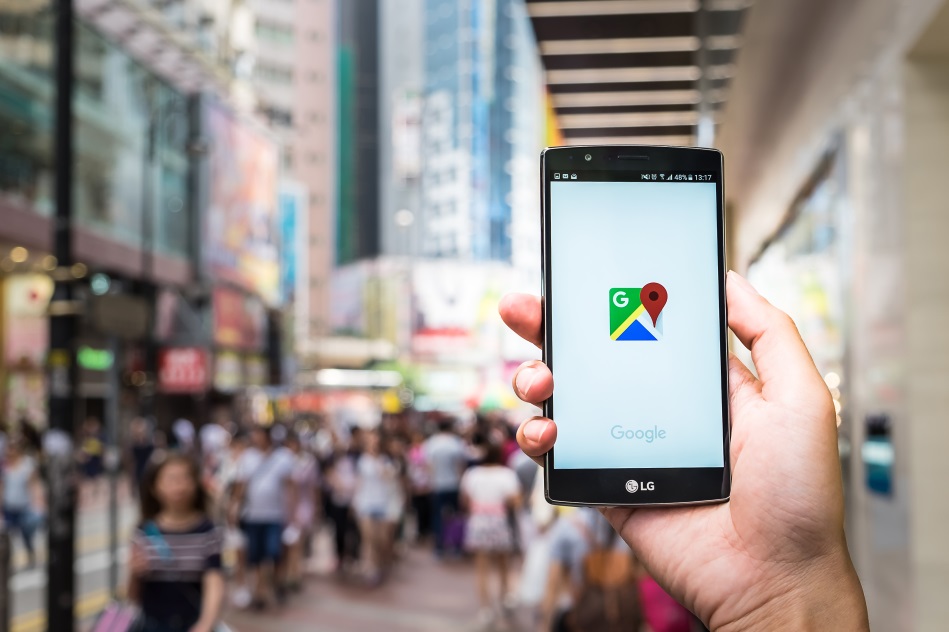 The peculiarity of local SEO is that when Google detects some local indicators like: geographic keywords, location data provided by your phone, or the "near me" phrase, it uses a separate algorithm to supply you with three most relevant location- wise results. The whole point is that all links are relevant until they are local (come from the same geographical area as you). What is more, according to the latest interview with Greg Gifford, the Director of Search and Social at DealerOn, it doesn't really matter if the source of a link is unrelated to your business. However, if a link is local, relevant to your business industry, drives relevant traffic to your site, and builds your brand's reputation, it's also a great addition to your local SEO. 
So, now that we know that geographical factor is the core one, let me introduce you to some powerful local link building strategies that I personally find essential for growing local business.
1. Competition research
Spying on competitors is a good idea mostly for two things: you can get an instant overview of their backlink profiles and also borrow some ideas for new backlink opportunities. By the way, SEO SpyGlass can offer you a helping hand with that. Just enter your competitor's URL and then you'll be supplied with everything you need to know about your competitor's backlink profile (the percentage of dofollow backlinks, the total number of links, the backlinks' IP diversity, and the number of linking domains).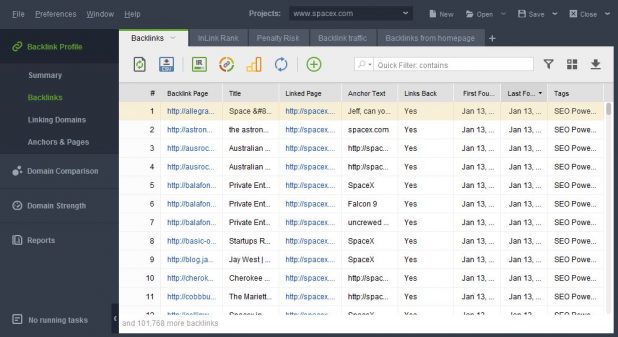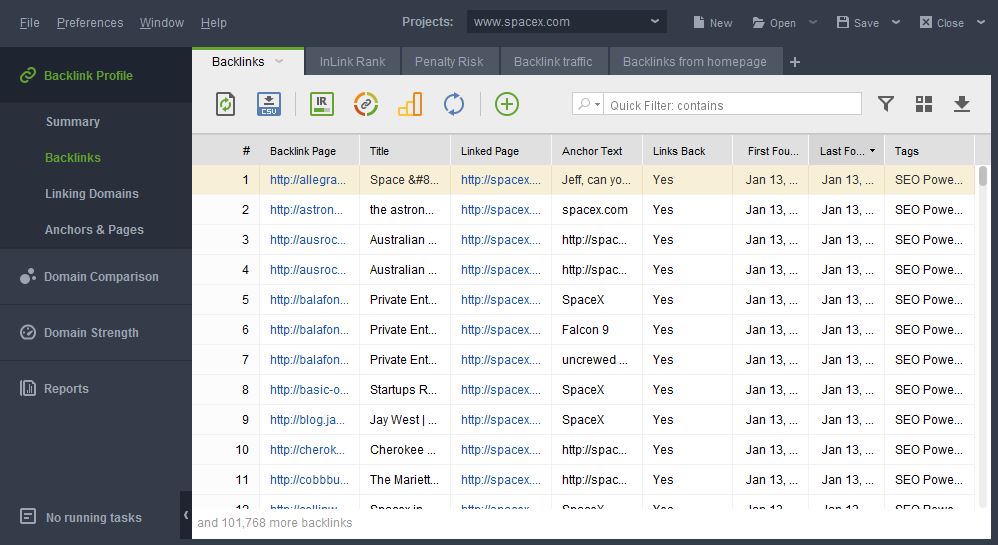 2. Guest posting for local websites
Guest posting can be a very powerful and mutually beneficial strategy if implemented right. The thing with guest posting is that you can not only gain links and visibility, but also attract a new audience accompanied with website traffic. Since we are talking about local link building, it's only right to find some local blogs or newspapers and offer them your content. The fastest way to find some guest blogging opportunities is by using a correspondent search method in LinkAssistant.
After picking Guest Posting as a research method, specify the keywords, and in a couple of moments the whole list of guest blogging opportunities accompanied with contact emails will be there for you.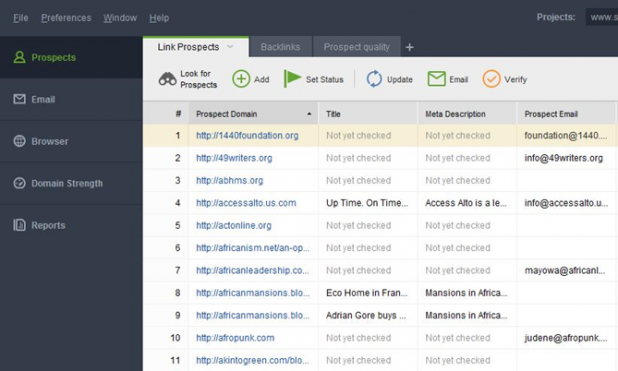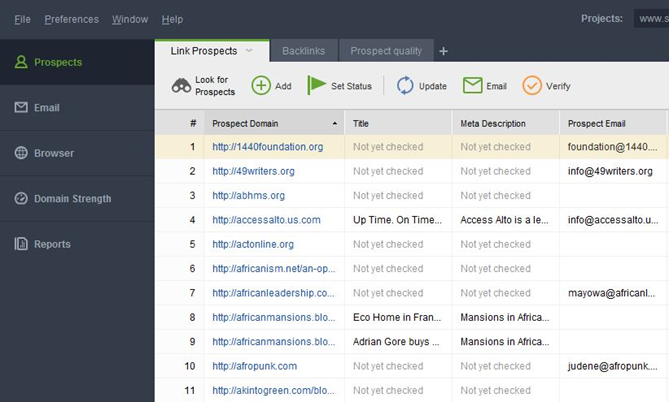 What I want to drive your attention to specifically is choosing the right topic for your guest post. It's crucial, because this is basically what your success depends on. I would highly suggest keeping in mind these 4 things while picking the topic:
Try to pick a more or less relevant and trending topic to your host site's content.
It's only good when the topic adds some value to the host site.
Have a look at what your competitors are writing about.
Make sure there were no similar posts lately.

 
Now that you've decided on potential host sites and chose the topic, it's time for pitching your guest post. Put yourself in the shoes of your potential publisher and write a personalized and standing out from the crowd e-mail. 
3. Find unlinked mentions
Sadly enough, the majority of mentions a brand gets are unlinked. The good news is that the situation might be improved, because Awario is there for you to save your mentions. There you can comfortably keep track of all your mentions be it your business name, a site, a certain competitor, or even a hashtag. After you have entered the keywords you want to get mentions of, and the tool has supplied you with the full list of mentions, the only thing left to do is go through them to spot those that are without a link. Then get in touch with the website owners and ask them nicely to add one.
4. Local influencers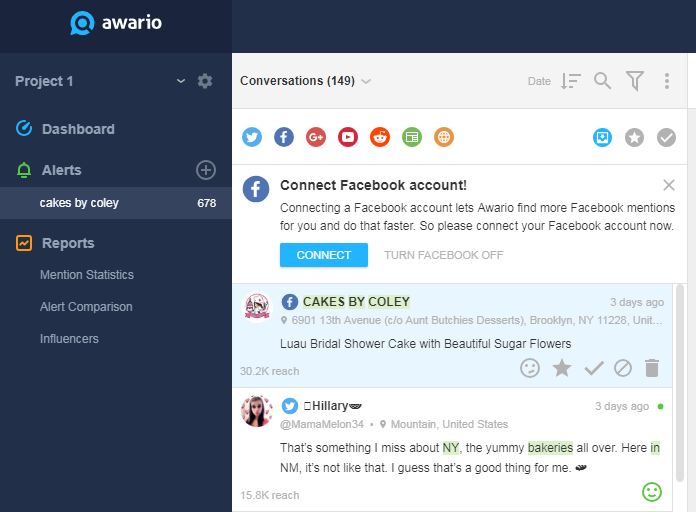 It doesn't matter where you are located in the world, there are most likely to be some local influencers like: government websites, local news media, or influential bloggers in your area. I would highly suggest going niche-specific in that case. If you are a local bakery, it would be only right and logical to find some sites that overview local restaurants, for instance. Things become a tiny bit easier when it comes to bloggers, because you can offer them collaboration. If you are a local book store, you can offer a couple of your books to a book blogger for linking to you in the next review. But you can also go another way. Once you've formed the list of influencers you are willing to collaborate with, search for some events or conferences they are hosting in the near future. Attend the event, exchange contact information, and share your thoughts of how you can help each other. Who knows, maybe you'll end up becoming friends with a member of the local media.
5. Local business directories
Citation building is another great way to win local links. In a nutshell, citation occurs when your business name, address, and telephone number are listed together. So, the easiest way to carry out citation building is through local business directories, which, as a rule, vary according to location or industry. Almost every city has its small directories, so it's not going to be difficult for you to spot them and get your business listed. The easiest way to find business directories that would suit your location and business is by typing into Google the search queries below:
Location "recommended links"
Location "add your site"
Location "add your business"
Location * directory
6. Creating a local resource page
This is another win-win strategy that has proved its effectiveness for lots of local website owners. I'm sure that you've come across some sites with a couple of pages devoted to so-called "additional resources". As a rule, those pages are stuffed with some useful information and links to other related sites. This is what SEOs call a resource page. Basically, it can touch upon any topic of your liking from "the best coffee spots" to "where to repair a car". Just think of what suits your niche the best and make it useful for the people in your area. For instance, if you are a local children's clothing store, you can consider creating a list of the best restaurants for children in your area. Once a resource page is created, make sure you didn't forget to inform everyone you've included in a list and ask them politely for mentioning you on their resource pages as well.
7. Local press mentions
Beyond any shadow of a doubt, getting local press mentions is always pleasant. However, if you are a small business owner, there's not much chance of local newspaper representatives queuing up at your door. So, the initiative should come from you. 
Naturally, the first step to being mentioned by local press is to find local newspapers that you find worth cooperating with. If you live in the US, I highly suggest using the US Newspaper List (USNPL), which sorts newspapers by states and cities. Depending on the nature and the size of your business, you may also want to get in touch with some local college or small neighborhood papers. Of course, this can take more time, but could be of great help if the audience or the newspaper matches your targeted area. 
Now that you have a list of newspapers to contact, it's time to pick the exact person that could be potentially interested in covering your story. Instead of mass emailing to a bunch of journalists, I would suggest a personalized approach. Reach out to a person who typically covers stories somehow related to your business or location. By doing that, you are significantly increasing the chance of getting your desired local press mention.
8. Visiting your prospect's location
Although the process of local link building is far from easy, quite often a high quality link can be earned through human relationships and interaction. What I mean here is that the better relationships you have within your community, the greater your chances are to earn backlinks. Contacting people not via email but in person will give you more points with those that can potentially link to you. So, come out of the shell and tell them about your business.
Here is a list of places where you can acquire some profitable connections:
Local meetups
Conferences and tradeshows
Suppliers
Manufacturers
Networking events
Associations
Chamber of commerce / Rotary clubs
9. Hosting a community event
If there's ever a sure-fire way to earn offline visibility, tons of new links, mentions, and citations, that would definitely be community event hosting. The only condition is that it needs to be done right. First of all, you should decide on the nature of your event. For instance, if you are a local flower shop, you can make a workshop on floristry. Even if you run a plumbing business, you can consider organizing an Easter egg hunt for children in your neighborhood. What is more, I would highly suggest organizing an event at your location. This will help you to promote your business name, location and telephone number to many outside sources and is a ready-made citation. Another thing to consider is an event #hashtag. Add it to all marketing promotions for your event so that people can use it to share photos and tag you. This is how you can get social media mentions. Make sure to create a details page on your website and contact your town's websites for placing your contact info.
10. Providing a scholarship
If you have a school or a university in your neighborhood, offering a scholarship would be another link building strategy to go for. Providing even a two hundred dollar scholarship to local students can be extremely rewarding both for your organization's reputation and SEO. The point is that the majority of schools and universities have separate scholarship pages on their websites that link to external websites offering scholarships. 
What is more, scholarship opportunities are extremely easy to find. You can either contact schools or universities directly or type "school name" + scholarship into Google.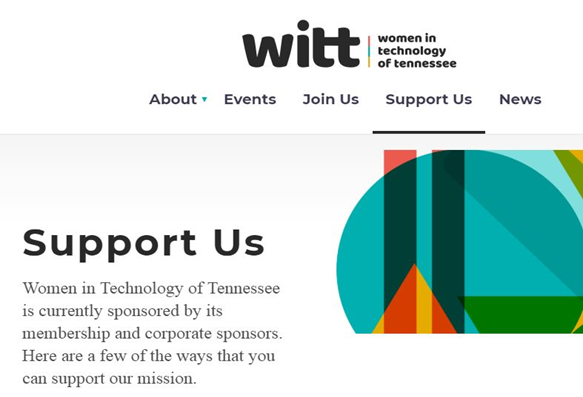 I decided to leave this strategy to the end because obviously it may not suit everyone. But still, if you have some budget to spend on providing a scholarship, the strategy is worth implementing.
Conclusion
Although quality link building takes time and effort, the outcome is worth it. What is more, local link building has a lot of pluses which you can wisely use for your own advantage. By implementing at least some of the above listed link building strategies for local SEO, you can grow your business immensely as well as earn lots of useful connections and authority in your area. 
Please feel free to share your favorite link building tips and experience with local SEO.