Social media marketing is no longer a "should" but rather a "must" for every contemporary business. As a webmaster or marketer, you must ensure that the brand you're promoting is present and active on at least one social channel. Otherwise, you risk being perceived as an untrustworthy or unprofessional business entity.
Creating and maintaining a professional website is the first step, making it visible and reputable is the second. Social media marketing can always come in handy for the second step!
When it comes to growing and managing a social media campaign, productivity is key. Self-organization, time-management, and strategy are three other important elements that'll shape the performance of your social media marketing.
How can you achieve social media marketing performance? Track and measure your results, optimize your work by applying new twists and solutions, repeat.
Currently, there are hundreds of useful automation tools designed to provide specific solutions for marketers, webmasters, and freelancers who plan to carefully monitor their social campaigns' performance.
In today's post, I'm presenting 8 social media monitoring tools for marketers, entrepreneurs, and webmasters who're eager to improve their productivity and marketing performance.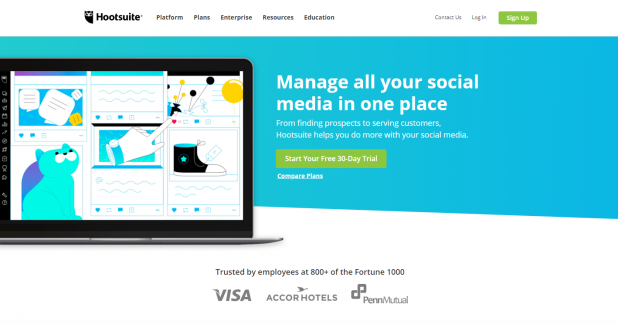 Hootsuite is one of the most popular social media monitoring tools, and it's no wonder why. This awesome solution allows you to manage and monitor all your social media profiles in one place.
Unlike the majority of similar tools, Hootsuite covers multiple social channels, including Facebook, Twitter, Instagram, LinkedIn, Google+, Foursquare, and WordPress. 
The platform offers features like monitoring, scheduling, analytics, team management, content curation, and security. Whether you're a single professional or a big company, Hootsuite has the right plans and options.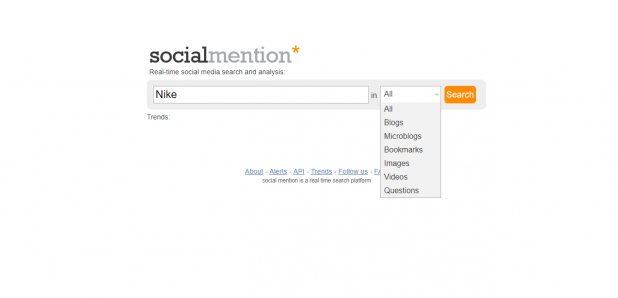 If Google is the main search engine for information, Social Mention is the perfect tool for researching the social media environment. The tool allows you to search for user-generated content that mentions your brand's name or specific keywords. 
When you search through this platform, you're reaching blogs, events, videos, news, and bookmarks, and, of course, social media platforms. In fact, Social Mention monitors over 100 social media channels including YouTube, Twitter, Facebook, Digg, FriendFeed, etc.
You can leverage this tool to stay up to speed with all the news and updates concerning your brand. Whenever people mention your brand's name, you can be ready to reply and improve your brand's reputation.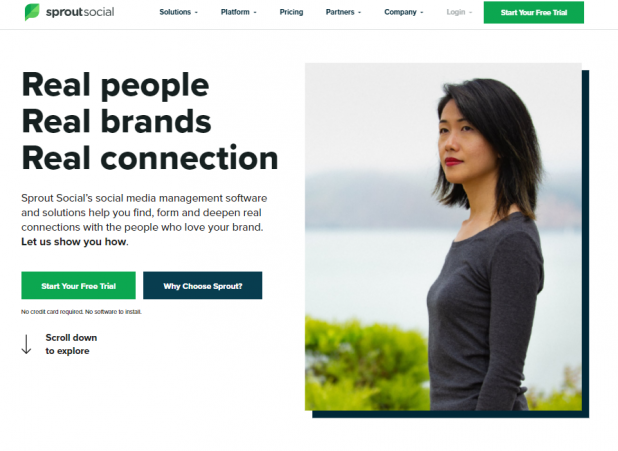 Sprout Social is another great choice for any marketer who's predominantly interested in optimizing the social media performance of his business. This platform's promise is to "help you create real connections with your audience", and they follow through with their promises.
Social Sprout allows marketers to deliver more effective, collaborative, and efficient campaigns on social media by providing the following features:
Content planning and publishing

 

Campaign & conversation management

 

Measurement & optimization
Social media monitoring (social listening)
Complete customer profile generation
Bidirectional communication system
Team organization, visibility, and communication
There are various pricing plans, though the perk is that you can find the platform useful regardless of your business size.
TweetReach is an advanced Twitter analytics tool that helps you understand how far your tweets are "traveling". The tool helps you monitor all the important profiles and topics that involve your brand's name and reputation.
Simply put, by leveraging this tool, you can identify and measure the real-time impact of your social discussions. Moreover, TweetReach can help you identify and connect with relevant industry influencers that can immediately skyrocket your brand's awareness.

When it comes to social media monitoring, measuring your social profiles' performance is not enough. You must also become aware of your competitor's strategies, moves, and updates. – John Carrey, Social Media Manager at Assignment Holic.
As well, you'll need to acknowledge and react to the upcoming trends in your niche, just to ensure that you're providing the freshest content.
BuzzSumo is an excellent tool for content research. Through a simple search, you'll identify the most "buzzing" articles, videos, and information related to your keywords. Moreover, you can identify authoritative influencers across all industries. Besides all these, BuzzSumo helps you track your Facebook marketing performance, giving you useful suggestions concerning when to post, how lengthy your updates should be, what types of posts work best, and extensive performance statistics.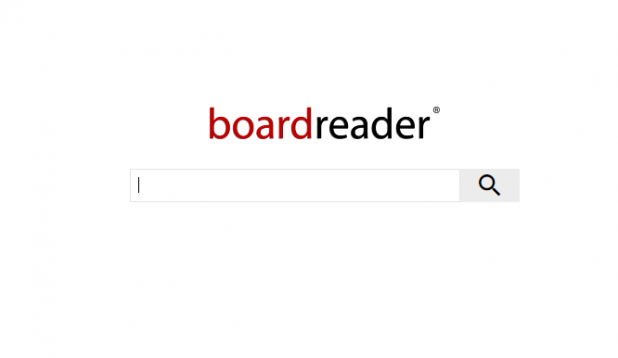 Comprehensive social media monitoring involves more strategies of acquiring valuable data about your business presence. Boardreader is a free tool that helps you search through forums. Basically, BoardReader is a search engine that lets you search for keywords across many forums. 
You can also find out all about what people are saying about your brand, an aspect that'll help you gather valuable feedback. Analyzing your brand's reputation on forums is often a different experience than searching through social media channels.
SumAll
Here's another useful social media monitoring tool that helps you keep track of various metrics. SumAll is a tool that collects real-time data about your paid, owned, and earned activity. 
The free version allows you to generate free reports for Google+, Instagram, Twitter, and Facebook. The tool provides lots of useful insights on your Facebook content, your competitors' updates, customer service metrics, trends, and Instagram engagement.
LikeAnalyzer
With LikeAnalyzer, you can carefully analyze your Facebook page in order to identify effective optimization choices. Besides the fact that you can analyze your competitor's pages, using this tool will change the way you see your Facebook marketing activity. 
LikeAnalyzer helps you understand how well you're performing on Facebook by providing important data such as your page's engagement, your likes reach, the number of likes over time, and your ranking potential against other similar pages. 
Takeaways
Taking advantage of social media monitoring tools can only bring you and your company significant benefits. With the use of these great tools, you can always identify and differentiate the good updates from the bad, an aspect that'll allow you to consistently grow your campaigns' quality and attractiveness, which will ultimately increase your business performance.