According to Coinmarketcap, the global volume of all cryptocurrency trading hit a 300-day high in February 2019. At 33.85 billion, it was the highest volume recorded in the preceding 10 months. This means trading activity in the cryptocurrency industry is increasing significantly worldwide.
As blockchain shows no sign of slowing down globally, with it's widespread reach even entering the mobile phone industry, many new players are set to join the crypto hierarchy. 
Facebook could be one of the most solid players on the list. 
Social media giant Facebook is planning to roll out its own cryptocurrency, "GlobalCoin", in 2020. The currency would enable the approximately 2.4 billion monthly Facebook users to change international currencies into its digital coins. Users would be able to use GlobalCoin for online as well as brick-and-mortar store purchases. It'll also enable users transfer money without the requirement of a bank account. 
Facebook plans to start testing its cryptocurrency by the end of this year. This April, Facebook founder Mark Zuckerberg discussed his plan with Bank of England governor Mark Carney. Discussions focused on the opportunities and risks involved with the new cryptocurrency. 
How would Facebook's crypto-currency work?
Facebook's primary goal, where GlobalCoin is concerned, is to provide users with a digital currency that allows them to make payments in affordable and secure ways, regardless of their bank accounts. The company, which also owns Instagram and WhatsApp, has a far-reaching grasp of the social media market. This means the ability to reach everyday users and perhaps lure them into the cryptocurrency world. The company hopes to disrupt existing networks by eliminating financial barriers while reducing consumer costs.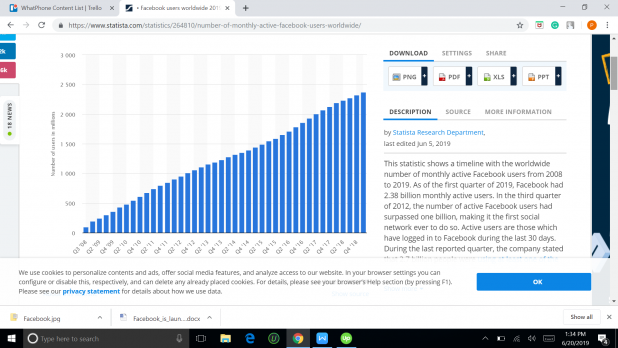 Facebook's cryptocurrency project is nicknamed Project Libra. The social networking site's plans were first reported last December. The project may work in collaboration with banks and brokers to enable people to exchange dollars and international currencies into digital coins. 
Zuckerberg has also discussed the project with United States Treasury officials and money transfer firms, including Western Union, to develop affordable, safe ways for people to send and receive money. Another report indicates that Facebook is working on a cryptocurrency that would allow people to transfer money using its encrypted mobile-messaging app — WhatsApp. The company has already partnered with many others, including Visa and PayPal, which have invested in the cryptocurrency. 
The lightning rod for regulation
Facebook's digital coin will work differently from Ethereum, Bitcoin, and other popular digital currency. Also known as Facebucks, Facecoin, Zuck Bucks, the coin won't be transacted over any public blockchain. This is because Facebook wants to ensure that its digital coin is never used for illegal activities. The Libra Association creates a decentralized network that is governed and monitored by a Facebook-controlled foundation. 
Bloomberg reports that Zuckerberg will first test the cryptocurrency in India for WhatsApp transfers. With the first trial, the company's aim will be to realize the goal of seamless cross-border payments and remittances anywhere in the world. 
Meaning of 'Facebucks' for the crypto market
Facebook's crypto token is poised to achieve two very important firsts: 
The first crypto asset launched by a major tech company with a global rollout across both the financial world and consumer web services, and

 

The launch of the most high-profile Stablecoin to ever exist in the history.
Facebucks is going to be a Stablecoin. It aims to reduce the volatility and uncertainty of crypto prices and ensures that transactions remain stable for consumers. This can be done by pegging a cryptocurrency fiat currency, or a basket of assets. Stablecoins can be pegged to a reserve resource such as silver or gold. In some cases, it can serve as a coin where the supply, demand, and exchange rates are controlled for price consistency.
Final words
Facebook's cryptocurrency could thrive in the fast-growing blockchain industry, providing a stable and secure alternative for money transfers. The firm would facilitate person-to-person payments, e-commerce, and spending on gaming as well as apps services on Facebook-owned properties.
Recently, company executives warn that Facebook could face fines of approximately $5 billion to settle a Federal Trade Commission inquiry into its data privacy practices. Facebook is one of the tech companies, including Amazon and Google, which may face federal scrutiny in the coming months over possible antitrust violations.