College isn't just an educational establishment. It's the place where young people forge their personalities, acquire important communication, problem-solving, critical thinking skills, and get ready for their working life. At times, college life can be hard on you, but over time, the memory of all those difficulties, problems, and turmoil fades away. You will likely recall the years spent in college with warmth and sweet nostalgia. But now that you're still part of a close-knit college community, you are enjoying your classes, extracurriculars, hanging out with friends, which is always possible if you order essay writing. But the day where you'll get coveted diploma and leave your alma mater isn't long in coming. That's when you need to embark on another difficult quest towards professional self-realization. 
It's a rare student who doesn't dream of a successful career after college. While still in college, students picture themselves well-to-do entrepreneurs, senior managers, high-flying investment bankers, or SEO experts. But we all know that getting a good position from the get-go is more of a daydream than reality. Below are some useful tips that may help you land a desired job and make a smooth transition into working life after college.  
Accumulate Work Experience
It's not a secret that employees have more interest in those candidates that possess relevant experience in a field or, at least, some general work experience. It's not just that employers are unwilling to provide graduates with proper on-the-job training. Truth is, a person, who hasn't acquired any work experience by the time of graduation, is viewed as tabula rasa on the job market. Such a person often proves to be unable to demonstrate not only their professional but also interpersonal skills, which is necessary for the successful onboarding process and adjusting to new responsibilities. So, we highly recommend that you start looking for a job while still in college. It can be a part-time job that doesn't require any special training. It can be an on-campus café, writing center, library, or a parking lot. Even freshman students can get such jobs that don't really interfere with studies and don't impose a ton of obligations on young learners.  
Take Advantage of Career Centers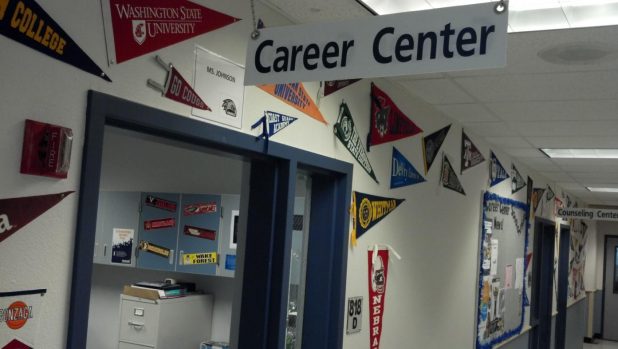 Lots of colleges have career advisors and career centers that offer employment assistance to both current students and recent grads. Don't hesitate to visit a career advisor during their office hours to discuss your options. Not only can you inquire about the employment situation on the labor market, but also get professional help with your resume or cover letters. Should you have a hard time handling job interview anxiety or find yourself overwhelmed by unemployment fear, consider seeing a career counselor, as well. Also, don't miss on the opportunity to get in touch in potential employers during career fairs and other recruitment events held by career centers or alumni associations. This will increase your chances of successful employment after graduation. 
Become a Member of a Professional Group
It's a good idea to join a professional group or association related to your industry. You can do it while in college and thus get a valuable insight into the subtleties and peculiarities of your industry or the field you're planning to work in. You can touch base with alumni and other potentially useful people who can share their experience and useful tips on how to land a dream job. Many professional associations host special events that bring together the professionals working in a certain field. It's a great opportunity for you to communicate with seasoned professionals and find a mentor whose recommendations and pieces of advice may go a long way towards advancing your professional development.
Identify the Companies You'd Like to Work For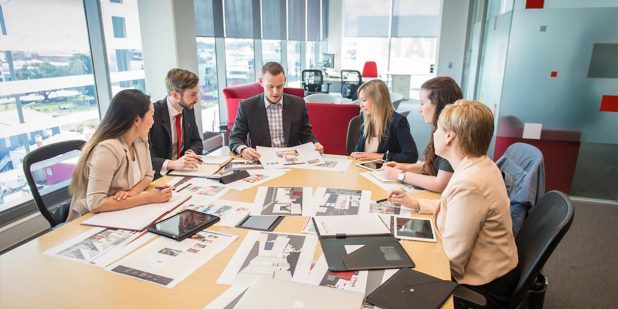 There's no need to wait until the graduation to start job hunting. If you want to work for a particular company, go to their official website and check the employment section. Even the most sought-after employers have vacancies for college students or grads. Also, you can try reaching your college alumni, who are now working at your target company, and ask about open vacancies yourself. 
Create an Effective Resume
With an effective resume, you can increase your chances of getting shortlisted for a desired job manifold. Make sure your CV is well tailored to your market. Avoid summarizing your experience with vague words and jargon. Speak about specific achievements and skills that helped you attain the results you're proud of. Showcase your skills and experience, even if it's not ample so far. Also, show your eagerness to learn and grow professionally. It's a good idea to specify in your cover letter how you think your target company can help you in your professional development and actualization.