The basic principles of SEO are rather simple. You need to create content that people would find interesting or useful and aligns with a relevant keyword. Once you've done this, build relevant backlinks to the content to increase the rankings in the search engines.
There's a great article on Matthew Barby that demonstrates this link between the number of referring domains and where a piece of content ranks in the SERPs.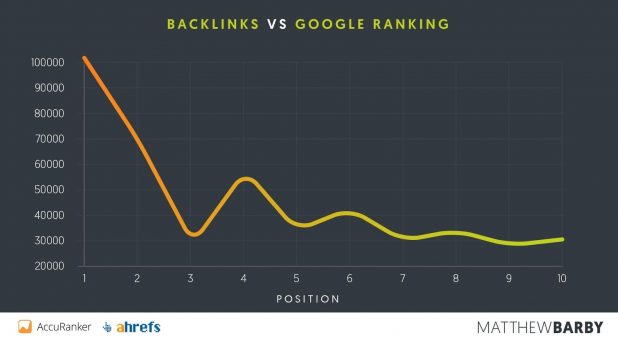 Like most things in life, the implementation is where it gets complicated. In this article, I'll take you through a step-by-step strategy you can follow to scale your link building efforts in 2020.
Let's proceed.
How to Assess the Quality of Backlinks
If I went on Fiverr now, I could probably buy 1,000 backlinks for $50. Most of those backlinks would have little SEO value. The reason for this is that some backlinks are more valuable than others.
Google uses a wide variety of metrics to assess the SEO value of a link. While Google doesn't share these metrics, SEO experts have taken educated guesses about what's important. Some of the most common SEO metrics people refer to when assessing link quality include:
Domain Authority / Domain Rating: Sites are ranked on a scale of 0-100. The system is similar to PageRank. These are ranking systems developed by Moz and Ahrefs respectively
Trust Flow: A website is given a score from 0-100 based on how many good backlinks it has in proportion to links that are considered spam. Majestic is best known for promoting Trust Flow as a ranking metric
Relevance: Choose backlinks that are relevant to your niche. Google might raise a red flag if there are too many links from sites outside of your niche
Website Traffic: The more traffic a site has, the higher the likelihood a person sees your content and clicks on a link
So, that gives you a snapshot of the most common SEO metrics.
The parameters of what constitutes a good backlink will depend on you. In my case, I look for backlinks that are:
Niche relevant
Have a DR/ DA 40+
Trust Flow of 20+
Website traffic of 3,000+ per month
Before you start a link building campaign, you must set some guidelines for the type of websites to target. There's a comprehensive article that covers how to assess backlink quality on Serpstat.
How to Select Suitable Websites for Outreach
With your guidelines in place, create a list of websites to contact. The quickest way to generate a list of relevant sites for outreach is competitor analysis. You'll need:
A list of 3-5 of the biggest sites in your niche
A premium SEO tool to review the backlinks of a site
As I'm writing for SiteProNews, which operates in the marketing niche, I'll use Business Insider as our example. I use Ahrefs for backlink research.
When I enter the name of the website, you can see the site has 410k referring domains. With the premium version of the tool, I can export the list of referring domains.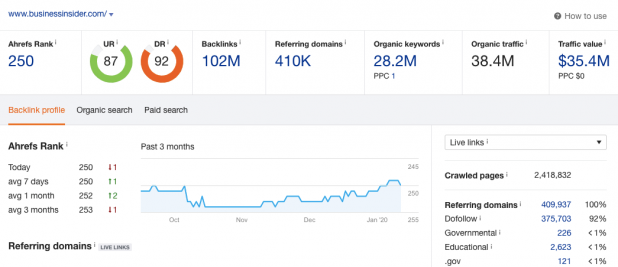 From this list, I automatically delete all of the sites with a DR below 40. I then separate all of the sites with a DR of 80+ onto a different list, because they usually have strict editorial processes. This means mass outreach in these sites wouldn't be as effective.
You now have a list of websites filtered by DR.
You can filter sites for relevance automatically using a tool like Majestic SEO. Alternatively, you can manually review the list for niche relevance. It's a time-consuming process, but it's not very complicated. You can outsource it to a VA if you have the budget.
Congratulations! You now have a final list of sites you can contact for your outreach.
How to Find the Contact Details of an Editor
I've covered how to create a list of relevant sites for outreach. The next step is to find the contact details for the editors or website managers. There are two ways that I like to go about this.
When undertaking a link building campaign for sites with a DA/DR of 40-79, I usually do mass outreach. What I need for these types of campaigns is the email address of the site editor or manager.
This is where an email finder comes in handy. There are plenty of great options available. They all work in much the same way.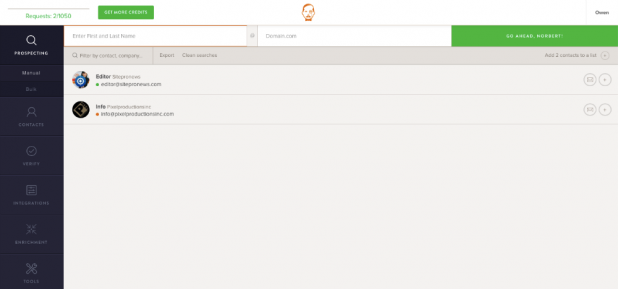 Insert the name of a website, and the email finder will search for relevant email addresses that are associated with the domain. I would suggest doing this for at least 100 sites. This is a suitable number for a mass outreach campaign.
So that covers how to do outreach for mid-range sites.
As I mentioned, sites with a high DR/DA require a different type of pitch. This is because they get a lot of pitches.
One effective strategy that my colleagues use is connecting with site editors on LinkedIn. Enter the LinkedIn details of a site and search for the relevant job title. The job title will typically be something like editor, or writer.
Send a blank connection request. You can then pitch a guest post through LinkedIn chat. This brings us nicely onto the next point.
How to Manage an Outreach Campaign
Once you have your list of websites and their respective email addresses, you're ready to start outreach. The way I like to do outreach is as follows.
First, I send an introduction letter to the editor. This email should be short, sweet, and to the point. Below is an email template you could adapt for an outreach campaign.
Hi [NAME]
Hope you're having a great day. I'm interested in writing a guest post for [WEBSITE NAME]. I have a couple of ideas that I think would be great for your site. What would be the best way to pitch these ideas to you?
All the best,
[NAME]
P.S. I've written for sites like [BIG NAME 1] and [BIG NAME 2] so I feel confident I can hit your editorial standards.
Keep in mind, most people you reach out to will not answer your email. This template avoids you wasting hours coming up with guest post ideas until after an editor has shown interest in your pitch.
Feel free to adapt this email template or create your own. 
You have a list of sites and an email template. Now you're ready to start a link building campaign. I would suggest sending 30 to 60 emails on the first day. Some of the websites you contact will politely decline, yes, but others will undoubtedly entertain you.
When an editor shows interest, you have to be ready to pitch a great guest post idea.
How to Come up with Guest Post Ideas
Coming up with good ideas for a guest post is challenging. I say ideas, note the plural form because I suggest submitting at least three ideas. This way, you have more chances of getting that final approval for a guest post.  
One of my favorite hacks for coming up with guest post ideas is to:
Create a shortlist of 10 sites in your niche that consistently come up with good content
Enter each site URL on Buzzsumo. This will give you a shortlist of the five best performing articles on the site based on social shares.
List the article headline and URL in a Google sheet.

 

Repeat this process for each of the 10 sites on your list
Once you've finished, you will have a list of 50 articles that people in your niche found interesting. You can use this list to come up with guest post ideas for a site. If you think you have a suitable idea, head over to Google to see if they have covered the topic before.
Just type the following in Google:  Site:website.com your keyword
Here's a screenshot of what I did: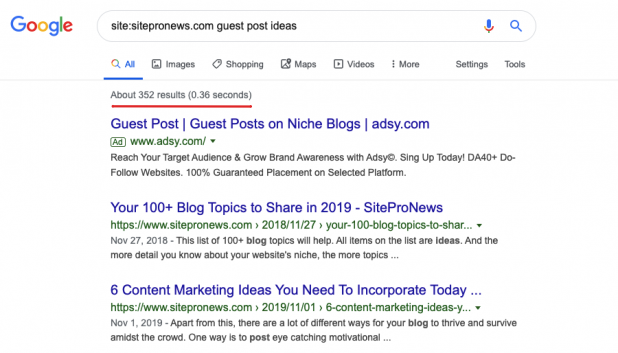 If your guest post idea doesn't show up in the search results, you have a winner. Repeat this process three times. With a bit of luck the editor will be interested in one of your ideas.
Tips for Writing a Great Guest Post
Email outreach is a numbers game. A certain number of people will answer your email. Some will be open to a guest post. Of those, a few will like the idea you pitched.
When a website editor gives you the go-signal to write, you have an opportunity to showcase your best work. Create a piece of content that knocks it out of the park. Comply with any agreed deadlines and communicate openly and honestly with the editor.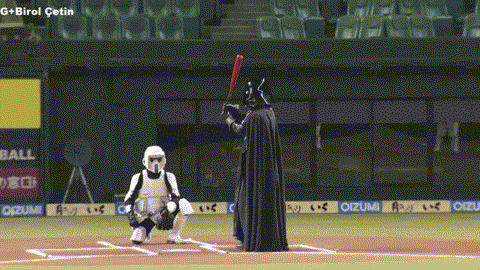 When writing a guest post, don't just bang words aimlessly out on Microsoft Word. Be concise but informative. Strive to express yourself clearly.
Four tips that have helped improve the quality of my writing:
Create an outline for your content before you start writing the article
Keep your paragraphs short. Aim for between 1-5 lines
Make your content engaging. Use Gifs to amuse and informal language
Vary the length of your sentences; this helps create an engaging tempo
You can find a great step-by-step guide to writing a blog post here.
Keep in mind, every editor who accepts a guest post is allowing you to leverage their hard work and market to their audience. Don't take this opportunity for granted.
Wrapping Up
In this article, I explained why backlinks are important and gave you tips on how to assess backlink quality. I also covered how to find suitable websites, and get the contact details for the relevant person at the site.
In the final part of the article, I showed you how to pitch to website editors and come up with interesting guest post ideas. I also provided an email template you can use for your outreach. 
Content marketing is a competitive niche. But with hard work, planning, and tips from experts, there's no reason you can't have your website ranking way higher in Google search engine results.