Building customer-focused content is the backbone of successful digital marketing. Many might say that it's all about proper marketing and a stable flow of cash for sponsored ads and the like; but in reality, the customer experience is what matters the most and what makes the difference. 
So-called customer-centric content is one that features valuable information and provides an excellent user experience. It could be both before and after the sale. This strategy might help you improve customer loyalty, scale businesses, reach out to old-time buyers again, etc… Admittedly, at first, creating such content might look like an easy job. But guess what, it certainly takes a lot of effort, experience, and patience. 
In today's article, we will explain the three pillars of creating effective customer-tailored content that helps businesses grow. 
What is Customer-Centric Content?
Implementing such a strategy in your digital marketing toolbox is of paramount importance for the success and growth of any business. But executing it properly doesn't just happen overnight. You need to start somewhere, though, and in our case, it would be with the definition of customer-centric content.
Client-centric content is built on these three reliable pillars: 
The ability to face challenges

 

"Clients come first" mindset

 

Proper analyses and tracking metrics
Let's now see what each brings to the table. 
Creating user-centric content comes with challenges
So, what does it mean to be able to face challenges? Well, If you strive for success, then be prepared to ride along dirty, unpaved roads as well. Speaking of that, customers usually become more selective in the brands they choose during times of financial turmoil. When you think about it, the brands that come out as leaders and winners are often those who treated people with the most respect. What's more, these businesses also happen to offer outstanding customer service. 
Thanks to all of these bonuses, they can quickly build a healthy relationship with their customers. Going back to financial hardships, there's another critical factor that impacts customer brand selections – social media marketing & social selling. 
Mobile shopping exploded onto the marketing scene and made the customer journey all the more exciting and unique. Today, it's not that different either, well, maybe with the exception that there are a billion brands out there. What remains the same, though, is the fact that customers are still hugely impressed by brands that:
treat customers with the utmost respect
show that they care about their user experience
want to satisfy their needs and are ready to take criticism if they fail to do so
The most important question here is whether you want to be such a brand. Today, customers have easy access to a million online stores. They can just as easily compare prices, terms, delivery charges, customer support, and all the like. All of it makes it twice as hard for brands to stay afloat and not get drowned in the immense sea of social media marketing. 
Also, research has recently discovered that the majority of businesses are incapable of dealing with change. In other words, they find it hard to adapt to the customer-centric strategy. The reason for such a challenge could be the inability to generate customer-oriented content. But frankly, that's their fault.
Now, with the help of social media pages, you can directly ask your followers what type of content they would love to see from you. This can happen through polls. Get them talking, try to communicate with them, and make them feel like you're a friend, not another seller. 
Also, another reason that could explain it is the lack of all of the needed components that build the perfect customer-centric content. Well, if you feel like you don't know where and how to start, remember this: always put your customers first, then focus on the products. That way, you can help your company create customer-tailored products that can serve their needs, solve their problems, or make them happy. Also, you will have laid the foundation for building content around that product. 
You see, it's all about providing immaculate customer service. But it would be better if you did it correctly by providing a unique customer journey as a whole. 
Put your customers first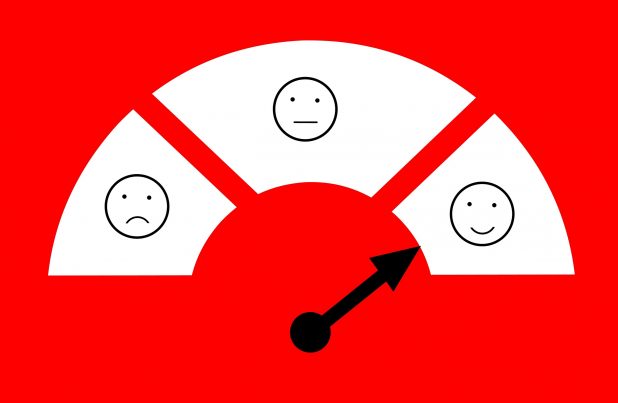 When you position them at the core of your business, you practically follow the CRM strategy, meaning – you start collecting data that provides you with a full view of the customer's behavior. This wealth of data should be transferred into a detailed analysis to enhance the customer journey and improve it as much as possible. 
To put it briefly, here's what you should remember: 
Use customer data to get an idea of how and why users buy at a certain point

 

Learn what makes them feel connected to the brand
Find out the reasons why they like and share your content
Identify the products that attract them most
Focus on the customer lifetime value
Segment users based on their present and past behavior
To support this statement, 60% of all businesses found out that the more user-generated content they provide, the better the customer journey, which positively impacts the growth levels of their companies. 
Proper analysis and tracking metrics
Wondering how to measure the results of a customer-centric company? Here's what you should know about it – always keep in mind the three key metrics: churn rate, CLV (customer lifetime value), net promoter score. 
1. Churn rate
Acquiring new clients can be a tough game, and it doesn't get much more comfortable over time either. Therefore, many businesses put a whole lot of effort into retaining existing ones. Here's why:
Attracting new customers is expensive – it can cost you 5x times more than keeping your existing client base
Even a 1- 2% increase in customer retention can provide the same effect on profits as cutting costs by, say, 10%
Businesses lose about 10% of their customers every year (known as the churn rate)
Companies with an excellent retention rate tend to grow faster
Wondering how to keep them around?
Understand the reasons why users leave your website, say NO to your products, or abandon their carts. 
How can you calculate the churn rate? 
Easy. Just measure the X customers (those who left the website in the last year) divided by the X number of all customers (same people, same period).
2. Net Promoter Score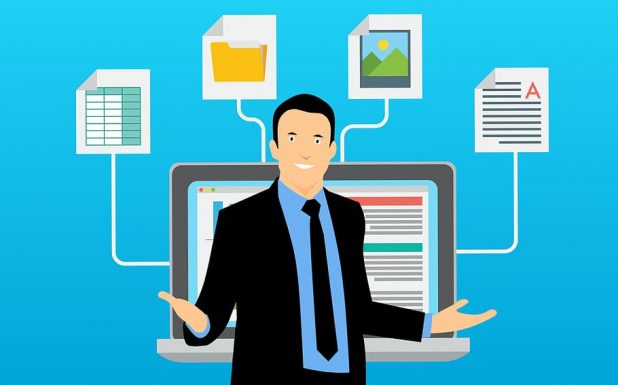 How can you measure client satisfaction? Well, use the Net Promoter Score. This tool helps you uncover all sorts of things that hold back your customers and vice versa – makes them extremely content with your service, product, customer support, whatever it is. 
Focus on building loyalty around your brand and never neglect the unhappiness of your clients. All in all, make sure to predefine them into three categories:
Customers (9-10): They belong to the group of customers who are absolutely in love with your service. These people act as the brand's ambassadors and feel the need to protect it against haters. Usually, customers ranked 9-10 will have a high customer lifetime value.

 

Customers (7-8): They're neither happy nor unhappy with your brand. These people are the easiest to "steal" from your competitor, but the same goes for you as well. Once they see a better product – meaning a lower price – they would probably switch to the other brand.

 
Customers: (0-6): these people have the potential of becoming haters. It's not safe to let them go dissatisfied with your service/product – the chance of leaving a bad review for you is as big as it gets. Don't let them ruin your reputation. Ask them what's wrong, apologize for it, and why not even send them a complimentary gift as an apology. For instance, if you're a reputable hotel chain, and, say, a couple that stayed at your hotel had a nightmarish experience there, ask them to come again and take care of their expenses. If they are happy with the stay at the end of their vacation, ask them kindly to leave feedback once more.
Key Takeaways
All this information might seem too overwhelming at first, but once you get the basics, you'll be able to start creating proper customer-driven content. To help you start off on the right foot, let's summarize the most important sections:
Always try to build high-quality relationships with your customers. Treat them with respect to retain them.

 

Put your customers at the core of your business. You know the saying, customers always come first. So, make sure to provide them with excellent customer experience. That way, you decrease the % of lost customers.

 

Don't be afraid of challenges, they're part of any business journey. Face them with bravery and let your business grow and flourish.