Did you know that font styles and sizing significantly affects your website? A poor font choice can ruin everything, even if all the other website elements are great. Well-crafted content on your website can give your readers a bad experience if your chosen font is not good. 
Certain fonts enable your readers to consume your content in the easiest way possible. If it looks bad or unreadable, you'll lose visitors conversions & sales. 
So, what is the best Google font for websites?
We've rounded up 10 of the most captivating Google web fonts for your brand in 2020. Let's dive in.
10 Trending Google Font Combinations
In no specific order, here are 10 of the best Google Font combinations which are currently trending:
Open Sans
An easy combination that works wonders for nearly any applicable use. Open Sans is one of the most versatile fonts in the entire collection of Google Fonts. It's very easy to read in large blocks of text, while still being striking enough for headlines. Open Sans is Simple. Sophisticated. Familiar. You can't go wrong!
Popular Pairings
Roboto
Oswald
Lato
Raleway
Our Recommendation
We can't foresee any scenario where Open Sans would be a bad choice. Unless you're looking specifically for a serif font, we would consider using this for almost any business, blog, landing page, or web app.
Lato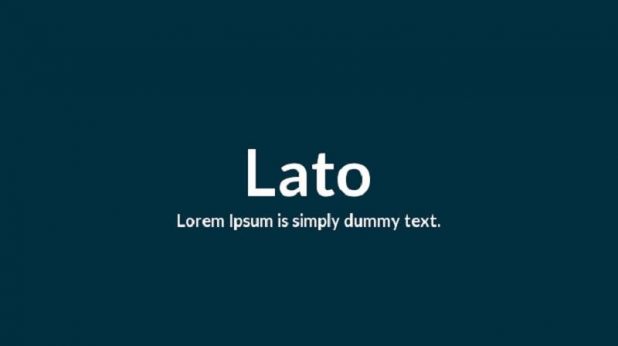 Lato was arguably the most interesting sans-serif web font for 2019. Lato could give Open Sans a run for its money as the champion of all-purpose fonts in Google's library.
Lato and Alegreya are the best combinations providing an easy to read and pragmatic style.
Popular Pairings
Roboto
Oswald
Open Sans
Montserrat
Raleway
Our Recommendation
It's a perfect font for the article body due to its simplicity and ease of reading. It's quite transparent and can be used either for corporate or standard websites.
Source Sans Pro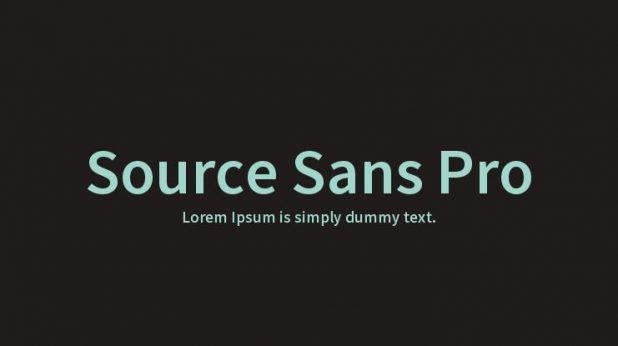 Source Sans Pro is a font that combines beautifully with the other Google fonts on this list. It pushes things a tad further into the future, creating an intriguing combination that is ornate while still being utilitarian.
It can be used anywhere on a website and still look pleasant. Also, it is one of the most familiar Google web fonts being featured in more than 4,200,000 websites.
Popular Pairings
Lato
Roboto
Raleway
Oswald
Our Recommendation
Source Sans Pro keeps the text grounded in a modern and clean presentation.
Montserrat
Montserrat is a favorite among designers for its versatility and simplicity. This is a bold and modern looking font used by different websites.
Popular Pairings
Roboto
Open Sans
PT Serif
Lato
Esteban
Georgia
Tinos
Gill Sans
Our Recommendation
This font can be used on different types of websites, placed anywhere.
Roboto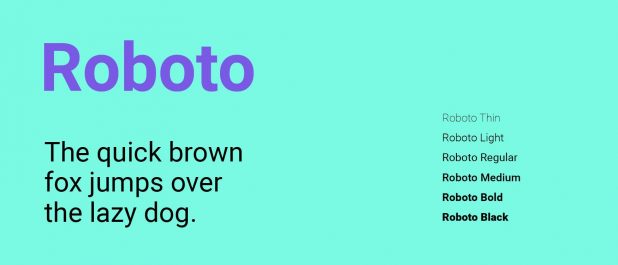 Roboto font-family is a particular favorite and extremely versatile with a wide range of font weights. There's essentially no limit to what the font could be used for. Modern and geometric, yet remaining friendly and dependable, Roboto is a marvel of form and function.
Popular Pairings
Lato
Montserrat
Raleway
Oswald
Open Sans
Our Recommendation
Roboto works for just about anything, I think it's particularly great for tech start-ups, modern small businesses, or any type of brand with an eye for the future.
Nunito
Nunito is a well-balanced font with smooth curves. It looks excellent for both the article body and page headings.
Popular Pairings
Open Sans
Oswald
Roboto
Montserrat
Lato
Our Recommendation
Nunito is a stylish, good, readable font that can be used to create an elegant sans-serif heading. However, we prefer to use it for the sidebar.
Oswald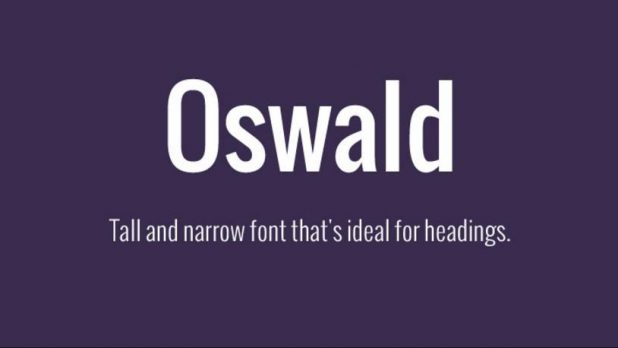 Oswald is a good font for headlines, no matter the font-weight or use of caps. Its condensed nature helps it to grab attention and pop off the page, but it also makes for a pleasantly unique text as your main body's font.
Popular Pairings
Open Sans
Merriweather
Roboto
Arial
Our Recommendation
Oswald is another easy font for blogs which looks beautiful yet readable. It is a reworking of the classic style and most suitable for body content and headings for articles. This pairing works well for professionals dealing with high-end clientele, such as attorneys, real estate agencies, and even upscale boutiques. 
PT Sans
PT Sans is based on Russian sans serif types and was developed for the project "Public Types of Russian Federation." It is generally inspired by Russian history and popularly used for headings and titles of pages.
Popular Pairings
Raleway
Lato
Roboto
PT Serif
Open Sans

 
Our Recommendation
This font is used equally well as a headline or body text; the particular pairing you choose will depend on the nature of your wording.
Lora
Lora is modern and one of the best Google fonts available for free. It has brushed curves which makes it appealing and complicated at the same time.
Popular Pairings
Lato
Roboto
Montserrat
Raleway
Open Sans
Our Recommendation
The perfect font for essay writing.
Poppins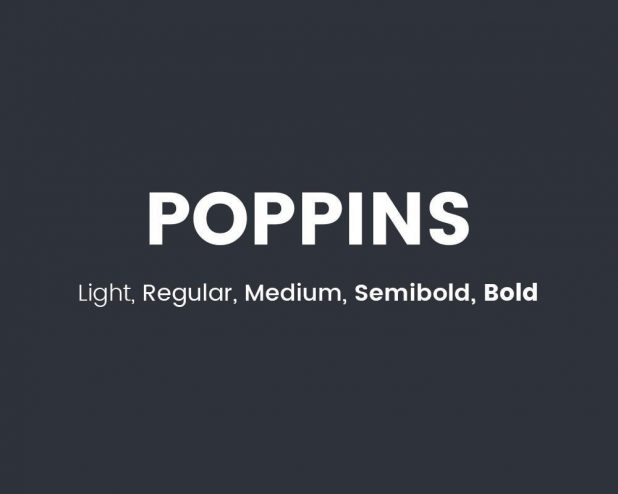 Poppins is one of the Best Geometric sans serif typefaces and a popular design tool for building websites.
Popular Pairings
Playfair Display
Lato
Raleway
Roboto
Oswald
Our Recommendation
This is a common font that is best for just about any type of website.
Bottom Line
Google Fonts are a great resource for DIYers who don't want to pay for costly custom fonts on their website. But with great power comes great responsibility: typography needs careful thought for it to be done well and not every font out there is a winner. We hope that you've gained a better idea of web fonts to help start you off in the right direction, inspiring you to find that perfect font pairing to capture your brand's personality.