Instagram: a renowned app launched back in 2010. And in the span of a decade, it has successfully made its way to the top of the hierarchy when it comes to social media platforms. Only coming in third after Facebook and YouTube.
1 billion monthly-active users, and 500 million a day. For a startup business, any one of those billion people could be your valued customers. Instagram provides the perfect opportunity for brands (popular and up-and-coming) to market their products in an organized and very attractive way.
How to Grow Your Startup's Instagram Effectively
Instagram is perfect for building your very own follower base. Through the social platform, you can generate excitement for your brand, and even generate sales.
But your competition is tough and unforgiving. You're not going to skyrocket to the top overnight (unless you produce something that goes viral).
However, there are steps you can take to ensure that you consistently pump out a stream of high-quality content that will keep your audiences coming back for more.
1. Post interactive content
Encourage your followers and your target audiences to participate in the conversation. Interactive content is 81% more likely to catch someone's eye rather than just passive content.

Use Instagram polls to engage your followers into a game of "true or false." Or get them to vote on one product versus another. Keep the wordings short and sweet, and don't forget to use emojis where they're appropriate.
You can also implement the practice of offering instant gratification.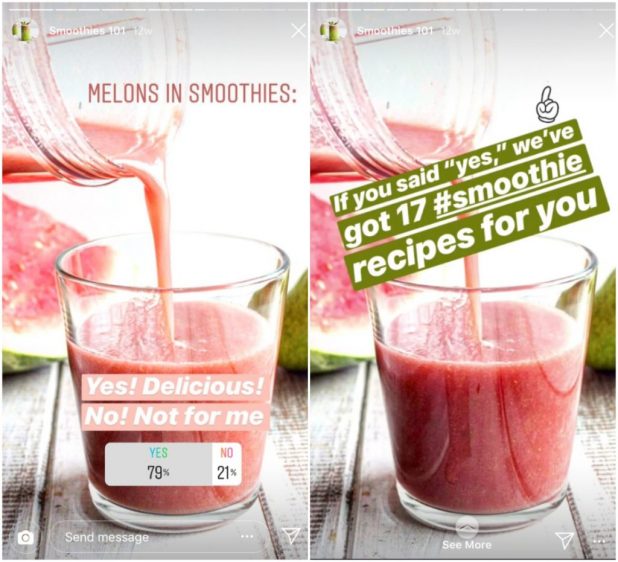 For example, you have a short quiz on the Instagram Stories poll in the first slide. The next slide has the correct answer.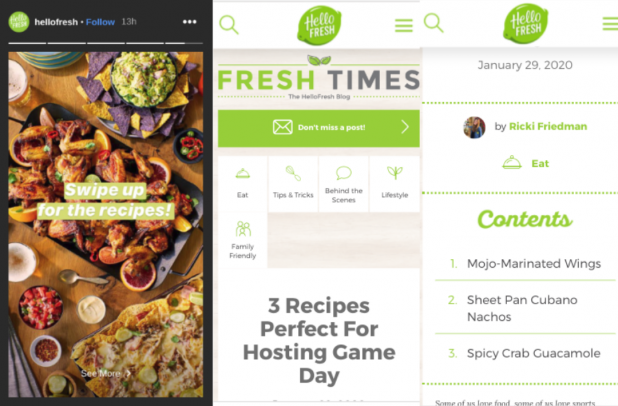 Don't forget to offer rewards. They don't have to be anything big. Something as simple as recipes, or fun facts, or something useful for B2B clients. Of course, you'll need close research on your customer base to pull this off correctly.
2. Experiment with live content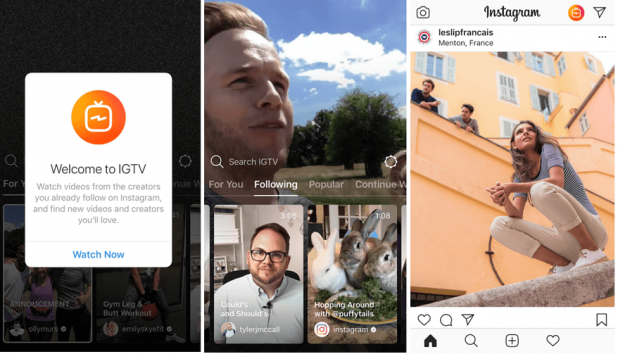 One of the hottest trends on the platform (and social media in general), is Instagram TV. As a creator, you're given the opportunity to post vertical videos, and long-form content. While Instagram Stories can only last for 60 seconds, IGTV posts can last up to an hour long.
IGTV is awesome for product brands, in particular, fashion brands. Everlane is a great example of a fashion company leveraging the use of IGTV creatively.
Just like in Stories, IGTV lets creators mix edited footage and raw footage with different effects, text, and emojis. So, in the event where sound isn't turned up, making use of text in creative ways will ensure your narrative's continuity. And just like other IG formats, you'll have metrics (views, comments, likes, etc) for tracking engagement.
But apart from showcasing new products, you can also use Instagram TV to highlight other meaningful parts of your company, like your chosen corporate social responsibility.

DIFF Eyewear is a great example of this. They take viewers through a journey in Guatemala, moving from in-depth interviews to touching stories. If you choose to use up the maximum 1 hour, that's plenty of time to reveal the human side of your brand. It's your opportunity to reveal the people working passionately and dedicatedly behind your brand.
There's nothing consumers love more than transparency nowadays. If they're huge fans of your brand, then they'd appreciate you showing that side of your brand to them.
The bottom line is "storytelling." 
Quality storytelling is your secret to marketing success. Plus, if there are deeper and more profound things you want your followers to understand that you can't communicate with shorter clips on stories or just images, IGTV is a good place to do it.
3. Bring fresh approaches to classic Instagram features
A classic Instagram feature that everyone's most familiar with is the "Swipe up" feature found in Instagram Stories. The thing is, "Swipe up" is already a CTA button. Now it's your job to take your target audience to the landing page that they need.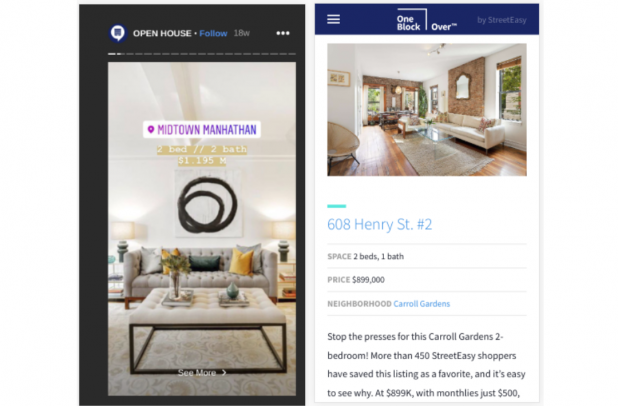 A good example of this is a real estate business like StreetEasy. What they do is reveal new rooms in houses that StreetEasy is currently showing. What they do is give you a virtual tour of properties on its platform.
This is proof that just because a particular feature isn't new to Instagram anymore, doesn't mean you can't find ways to make that feature appear fresh again.
Use the "swipe up" to provide something unique. Not just for purchasing
4. Tell stories
Storytelling has been around for eons. It has spanned generations. And as a brand, you are telling a story. It's about you, and your products, and how you connect with your target audiences. 
Instagram is no place so spew out ads about offerings and sales. Build a relationship with your followers. Show them the people running the company and delivering these products.
Storytelling lets the business owners and the marketing team focus on crafting messaging, overall themes that surround imagery and text around a specific topic.
You see these tactics implemented on various businesses marketing on Instagram. Think Lush Cosmetics, Chipotle, Teva, Lululemon, etc.
The Takeaway
Tailoring marketing strategies and using a platform like Instagram to your advantage can go a long way towards helping you scale your startup efficiently. You can have fun experimenting with all the features that Instagram has to offer along the way!
But as is the case with everything else, it's not going to be easy. You need to know as much as you can about Instagram's algorithm, in addition to getting to know your target audiences and building a follower base.
Be authentic: Your Instagram content is how you build a personality for your brand. The most important component of that construction is your authenticity. Your customers should be able to understand what your brand's about. Give them a reason to give you their loyalty.
Keep being relevant: Make sure your Instagram content is relevant to your services and your products. It's nice to post special videos and images once in a while, but your viewers should be able to recognize your brand immediately just by visiting your page.
Be an active user: Instagram's algorithm requires maintaining a particular level of activity on the platform so your posts can make it to your followers' feeds. The more active you are, the more exposure you have. And likely, more likes too.
Continue being compelling: Post creativity is a must. Give your followers a reason to buy your products and avail of your services. Keep those posts informative, interesting, and clear. Show them what you have to offer, and keep your followers wanting more.
Aspiring influencers and startup companies dream of being a popular Instagram account. It's perfectly normal, especially if you have goals set.
But we also have to face the fact that everyone struggles to get a break at first.
And while it's true that a cookie-cutter Instagram strategy on the internet will do little to help you create a big impact, they can most certainly help you quickly advance from your stage of anonymity to bigger popularity.