By using a technique like cold email for your email outreach purposes, you could generate literally millions from online sales in your business. As you may already know, this has become something of a saturated and overused sales solution over the past two decades. But if you truly dedicate enough thought into this, you could still make it work. So, is there a way of doing cold email without it looking like spam? And can you really get replies to a cold email strategy? Don't worry – we'll cover all of the basics here. 
What Is Cold Email
The number one question you'll hear about cold email would be – what is it? And that's swiftly followed by number two – is it considered spam? While this has been a great tool for increasing B2B revenue, it's not always easy distinguishing it from meaningless spam. 
Basically, cold email is just another way of interacting with users; by sending an email to a lead (or potential customer). But not just any customer – one that has had no relationship with your business prior to this email. So, in terms of old-school analog marketing – it's a cold call. But it's far less obtrusive than this, and it's a respectable strategy used by renowned brands. 
If you want your cold email campaign to succeed, you'll have to come up with emails that are personalized enough to solicit a response from potential customers that have no previous connection to your brand. Naturally, when a person gets an email from a company they have had no ties with, they immediately take a step back and think it's spam. So, you have a narrow window of opportunity to convince the person that you're not spamming their inbox. And we'll tell you how to do just that!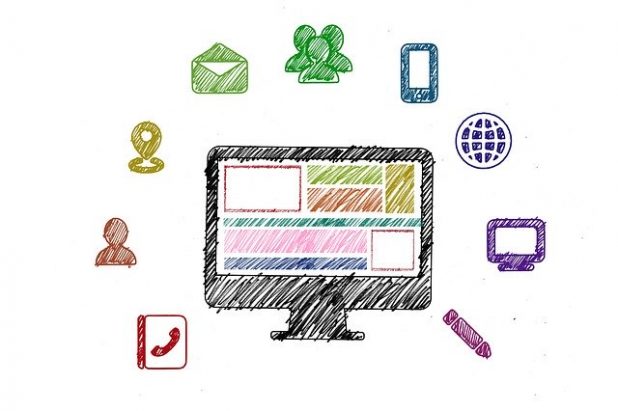 Differing From Spam
For those who want their digital marketing strategy to seem personalized, original, and yet include cold emails; you need to make sure that your approach hits all the right notes at the very beginning, before the recipient's (these days quite short) attention span leads them towards the next item in their inbox.
Naturally, it'd be silly not admitting that many businesses dabble in spam; we've all seen those nasty bulk product emails from Big Pharma. But a one-on-one targeted email for a business audience is something entirely different; in a situation where both the targeted professional and the sender company have something to gain, cold email works as a B2B approach. 
As you might already know if you've done some research on this, the Federal Trade Commission has allowed these kinds of emails; with a few caveats and rules:
No Misrepresentation – You cannot hide who you actually are in the "from" and "to" information of your email.

 

No misleading information – your subject lines must not be misleading in any way, and must be relevant for the rest of your email
Proper labeling – If your email is some sort of special coupon or another kind of advertisement offer, it must be labeled appropriately.

 

Correct Business Address – you must include your business' physical address or PO Box, ideally placed in the signature of your email.

 

Include Opt-Out – if you're afraid of subtracting from the personalization of your email by using a simple "unsubscribe" button, you can always include something along the lines of "let me know if you don't think you're right for this". It's an alternative that gives them an opt-out, but still keeps things cordial.

 
In not so many words – while outreach via cold emails isn't solicited, it isn't necessarily spamming if you remain in compliance with the rules we've showcased above. 
Cold Emailing and Market Research
It's worth noting that cold emailing isn't just there for lead generation; it can also be used as an effective market research tool. For example, you could use it for all kinds of data gathering purposes; like survey result gathering, pinpointing the target market, or validating your idea for a startup. 

Startup Viability
In this day and age, lean management permeates all kinds of business development, including startups. That's why it's incredibly important to contact your hypothetical customers before you invest in business plans and development. And cold emails are awesome for determining the value of a business idea.
You simply concoct a list of individuals who represent a target market. Then you just send them an email that's designed to determine their pain points, if any. Following that, you systematize the results that have common responses, and do research on that basis.
If your idea is already somewhat developed and you've got a presentation website, you could simply direct the recipients of the email to your landing page, and then gauge the interest you've sparked based on the visits. You could not only gather valuable data this way, but also useful feedback, and even establish the nucleus of your future customer base. Once you've got a solid basis, you can move onto spreading the word via other marketing strategies as well. 
Conclusion
As you can see, there are ways to utilize cold email strategies and still seem fresh and original. However, you should bear in mind that this is the go-to avenue of advertising for less original marketing minds. So, make sure your approach is stand-out and interesting. If you don't do this, you could end up having the contrary effect to the one you want; customers could become disengaged with your brand as a whole if you do a bad cold email campaign – so tread carefully!