There come times when you want change!
Well, when you spend majority of your time on your system be at home or in office a little wallpaper change on your desktop could make your day. 
Now that you get tons of built-in features and themes on your Windows 10 system, still if you are looking for something new then here is a chance to change Windows 10 skins. 
In this article, we have discussed best ways to customize best Windows 10 themes that you should create effortlessly.  We have also discussed Windows 10 themes generator tools that you can try for instant results. 
How to create personalized Windows 10 theme?
To do this, you get a built-in option on Windows 10. By making small tweaks, you can create and apply whole new appealing theme on your system. Here, it allows you to change background color and wallpaper, sounds, color, and mouse cursor when needed. You could also choose from Windows 10 dark theme or opt for Windows 10 black theme. 
How to Personalize Your PC with Windows 10 Themes?
Right-click on Start menu and select Settings.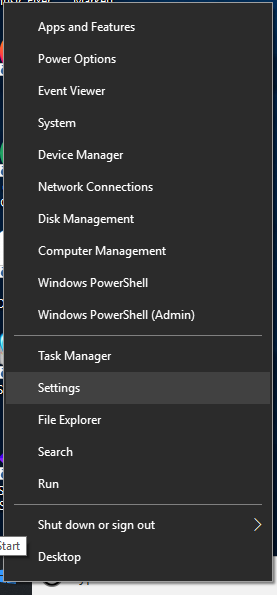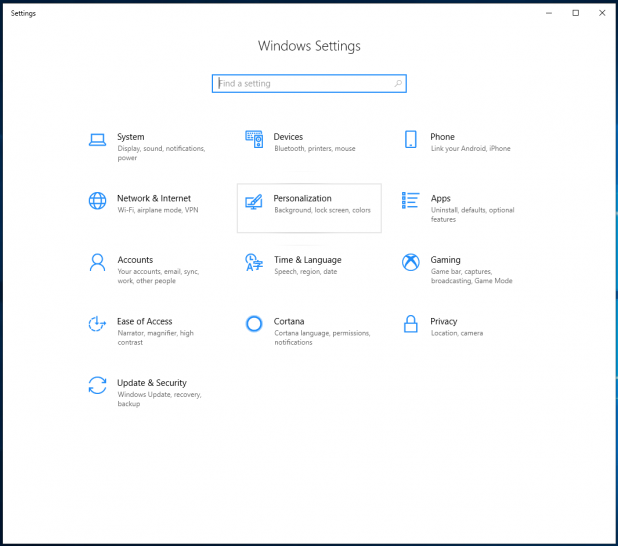 Select Background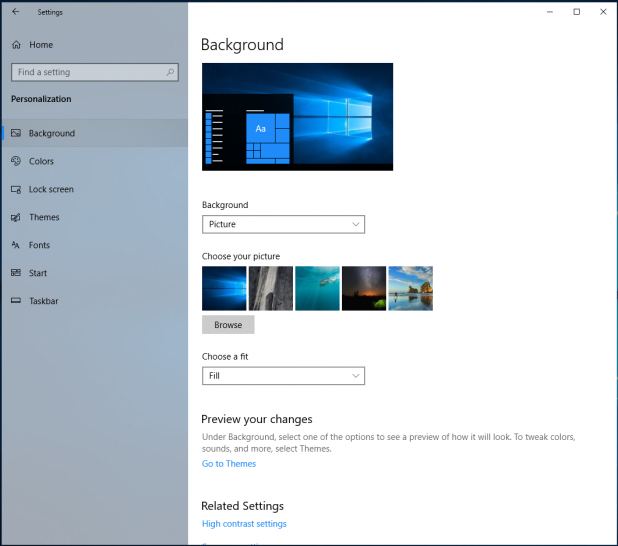 On the next window, select Background option from the left pane. 
Now click on Background drop-down. Here, you can select picture, solid color or slideshow to make a home screen background. 
When you select picture, you can select default picture or click on Browse to browse picture of your choice from local storage. Alternatively, you can select solid color to fill the background or choose slideshow. When you select the slideshow option, it will take the photos folder as the default album. You can also select the folder of your choice in the slideshow option. 
In other options, you can apply a new theme, tweak desktop icon settings, high contrast settings and sync your settings across devices. 
Select Colors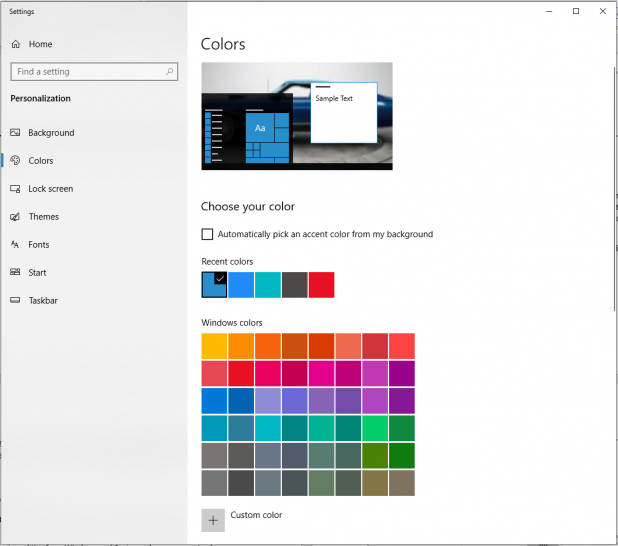 From left pane select Colors option.
Here, you can select an accent color from multiple options. You can also select transparency colors and choose your default app mode. Additionally, you can tweak high contrast settings and sync your settings across devices. 
Select Lock Screen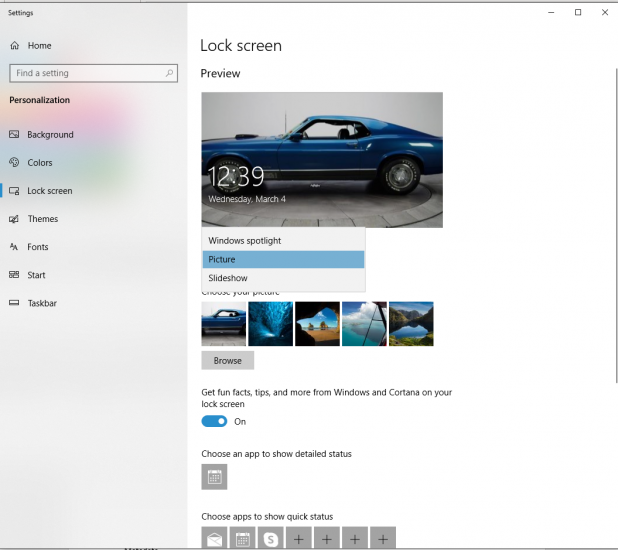 Select Lock Screen option from left pane. 
Here, click on Background option to select from three options including Windows spotlight, picture and slideshow. 
In other options, you can get fun facts and tips from Windows and Cortana, choose an app to show detailed status, choose lock screen background picture on the sign-in screen, and choose apps to show quick status. 
Additionally, you can tweak Cortana lock screen settings, screen timeout settings and screen saver settings.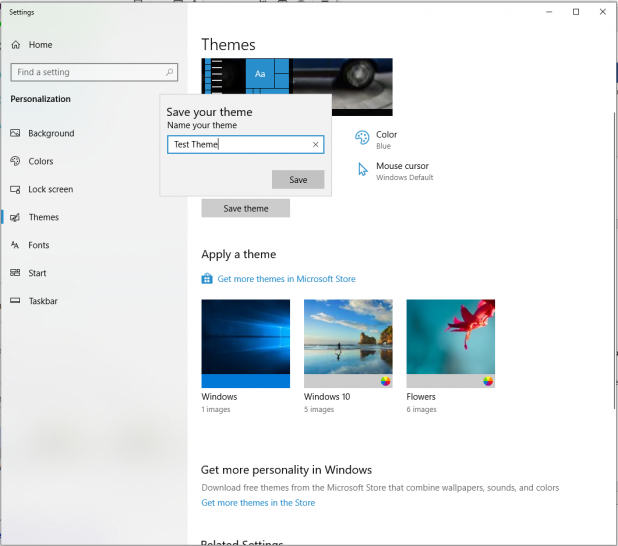 From the left pane select Themes.
Here, you get an option to change the background, color, sounds and mouse cursor. Once you have made all necessary tweaks, simply click on Save Theme option and name this newly created theme. 
Additionally, you can get more themes from the Microsoft Store. 
Use Windows Theme Generators
Now that you have tried manually editing and creating a Windows 10 theme, you can also try to design Windows 10 themes using third-party tools. There are tons of options available online. Below is a shortlist of the top 3 tools that you can use for effective results. 
ThemePack Creator for Win 10
This is a powerful tool that you can use to create themes for your Windows system. You can easily create and share newly designed themes for instant use. It supports all the latest Windows versions. Once you have created and applied a new theme to your system, you don't even need to reboot your PC. ThemePack Creator is open source software and free for all Windows versions. It is also available for multiple other platforms. You can use ThemePack Creator for Win 10 for instant and effective results. 
Encrypt4all Theme Maker
Use Encrypt4all Theme Maker to create and share tons of themes across platforms. It allows you to design your own themes in a jiffy while also allowing you to share them easily. If you have created some amazing theme, you can even upload it to the Encrypt4all software server to add it in the themes download page. It is free to use and works well with all Windows versions. 
WinCustomize
As the name suggests, WinCustomize can help you customize your Windows themes. The site is one of the largest skinning communities on the web, offering theme downloads and the option to share your themes easily. You can pick or create your favorite theme from tons of available options. It also includes various dark themes if you prefer those. 
Conclusion
Now that you know there is a way to customize Windows 10 themes, do try these steps and enjoy all the new themes on your Windows PC. You can try the above mentioned theme generator tools for instant results. In addition to that, you can also get more themes in the Microsoft Store.