Product Information Management (PIM) is One of the Latest Buzzwords in eCommerce
Did you know that the PIM market is estimated to grow to $11.4 billion by 2024? It has an estimated CAGR (compound annual growth rate) of 10.2%!
That's huge.
Now let's jump into this topic and see what are the measures you can take to maximize your profits!
How does PIM help my business?
An excellent question! Let's get it clear right from the beginning.
First off, let's see what PIM actually does. PIM helps companies manage great amounts of complex product information and distributes them through various channels.
Product information management system acquires, manages and shares all types of digital data. It can gather up any amount of digital data into one single point – often called "single point of truth".
Companies often require PIM because their product data requirements are increasing and it's becoming too hard to manage all the data. PIM solves this problem by centralizing all of the data from different sources into a single point of truth.
It helps marketers to improve their product data quality and minimize the number of errors. By minimizing their errors, marketers were able to improve the overall customer experience. In the end, that led to an increase in sales conversion rates.
To achieve that, PIM has to handle three types of information:
Technical information
Emotional information
Usage information
All three types of information are extremely important. If you deliver the wrong information to your customers, the sale probably won't happen.
In short, technical information stands for product specifications like material, ingredients, size, and so on.
Emotional information, on the other hand, is used to connect with the buyers. Here you have images, stories, rich product descriptions and so on. Very important.
And finally, usage information. It stands for information on how to use the product. For example, this kind of information may be extremely useful to IKEA customers.
Just imagine trying to assemble a table you bought in IKEA without usage information. It would likely take a while.
As you can see, PIM has become a must-have for eCommerce companies.
More and more companies are focusing on the omnichannel model of business. If by any chance, you're still not familiar with that term – we have prepared a short introduction into omnichannel for you.
Now, why is the omnichannel model important if we're talking about PIM?
PIM enables you to go omnichannel!
What would omnichannel exactly mean?
In short, it means that your business needs to be everywhere.
Omnichannel is a cross-channel content strategy used to improve customer experience. All of the communication channels must be synchronized.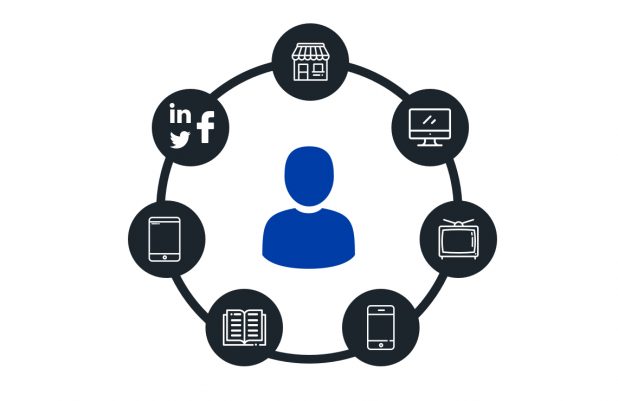 According to that, all of the customers are going to experience the same brand experience across all of the communication channels. Examples of these channels are Facebook, retail store or your business website.
But how can PIM enable you to go omnichannel?
We've quickly gained interest in Pimcore, one of the newest digital experience platforms on the market. Pimcore's product information management system is next-level. For you to understand product information management better, we've dissected Pimcore's PIM system and analyzed its core functionalities.
There are three main things PIM does for your omnichannel enablement:
Eradicating data silos
Improving multichannel marketing capabilities
Providing customers with an extraordinary experience
Let's tell a thing or two about each one of these functions.
Eradicating data silos
First of all, what are data silos?
A data silo is a repository of fixed data which is usually controlled by a single department. Each department has one. Data silos don't get shared between departments and as you might guess – this is the problem!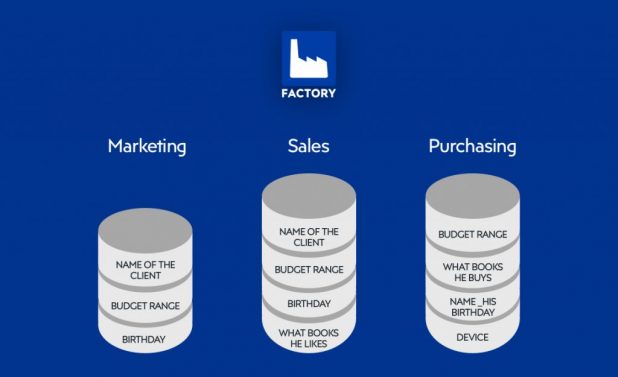 Being able to gather all of the product data in one single point now seems like a valid solution. Indeed, by creating a master data record, or a "single point of truth", you're easily getting rid of the data silos.
By creating a master data record, PIM improves data quality, reliability and accessibility of product information.
Additionally, by removing the data silos – you save money. Data silos tend to cost a lot of money so let's see how much exactly would that be.
How much money will you lose if one of your employees can't work because of the network issues? For how long will your projects be pushed back because of this problem?
If you can answer these two questions, you'll find out the truth about the cost of data silos.
It's too much!
If you're interested in saving your business a lot of money – continue reading!
Improving multichannel marketing capabilities
Pimcore's product information management system helps marketers to distribute all of the product information across all communications channels.
It gathers all of the data in one central point and allows marketers to apply segmentation and personalization.
That way, marketers can automate their marketing activities.
But, what about customer experience?
Providing customers with an extraordinary experience
While analyzing Pimcore's PIM software, we've found the extraordinary customer experience to be the best benefit of this product information management system.
Pimcore's robust APIs enable you to align both physical and online stores with your unified customer and product data. That means that by using a product information management system, it will be easier to identify your customers' needs and wants!
The idea behind the omnichannel strategy is to distribute the same information to all of the customers across all of the communication channels. Pimcore allows you to implement IoT, mobile phones, tablets, wearable devices, POS, kiosks and so on.
To provide your customers with excellent customer experience, you should go even further! Lately, mCommerce and Voice Commerce are getting more and more popular. Majority of users are using their mobile devices on a daily basis. It's now extremely important to market your services to them. Don't miss out on this!
Furthermore, let's see what changes the product information management system brings to your company!
How will my business change after I implement PIM?
Let's see!
Products are what makes your business move. Having that in mind, it's mandatory to provide your customers with the most precise product information.
Without accurate product information, it will be really difficult to ensure your customer experience is at a high level.
There are a few benefits of a product information management system for your business and we'll name them one by one.
1. Eliminating data silos
We covered this benefit in the text above. It's crucial to get rid of data silos and make your employees' (and yours) lives easier.
Isolated data repositories tend to create problems with interdepartmental communication. Delaying certain activities due to the communication issues becomes costly very soon!
Best way to avoid unnecessary expenses is to eliminate all of the data silos!
2. Omnichannel enablement
As we already said, going omnichannel should be your main priority.
The general assumption that omnichannel operations work under is going to get in contact with the brand several times before deciding to purchase.
In one of their articles, Entrepreneur reports that 51% of Americans prefer to shop online, while the rest of them still choose offline stores as their favourite.
To get the most out of this situation – you need to provide your customers with a high-level branded and uniformed experience. It may be difficult to execute this, as your audience differs from channel to channel, but your brand experience should be consistent.
Your whole communication, including brand voice, tone and design, should be consistent across all channels so that customers can recognize your brand whenever they see it.
That's the whole point of executing an omnichannel strategy. Being everywhere. Establishing contacts with your customers long before they even buy something. Connections with your customers are one of the most important assets of your brand.
As we pointed out, Pimcore's PIM system helps you utilize your communication channels to the maximum – IoT, mobile devices, tablets, PCs, kiosks, website etc. All of them.
3. Decreasing time-to-market
Needs and wants of your customers are changing day-to-day. To stay ahead of the competition, your business needs to adapt.
By utilizing Pimcore's PIM system, you'll bring your business closer to meeting the requirements of multichannel selling. All that while keeping your customer experience at a high-level.
That improves the speed of introducing a new product to the market and reduces the overall cost over time.
What kind of results are other companies having thanks to PIM?
First off, which companies are using product information management system at all?
There's many of them:
Pepsi
Lego
Audi
Seat
Intersport
Raiffeisen Bank
Etc.
They're all using Pimcore's PIM system. But let's take one example for now and analyze it. We'll take a look at one specific example of product information management implementation – GANT.
Global lifestyle fashion brand decreased time-to-market with PIM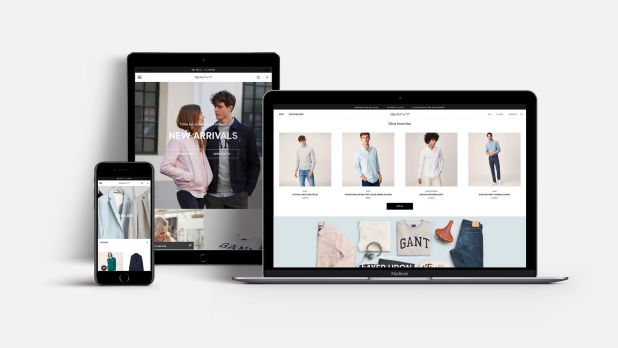 GANT is a retail giant, holding a presence in more than 70 countries with more than 740 physical stores and a huge focus on eCommerce.
Managing more than 740 stores worldwide can pose a challenge. They needed to efficiently distribute their product information across all communication channels to their customers. They wanted to have all stores and partners connected via a single solution. That way, they could find all of the information and newest updates in one central place.
GANT already had a product information management system. Expected move from a retailer this size.
The problem was that its product information management system wasn't able to easily distribute information across all communication channels. Furthermore, their PIM system wasn't compatible with the majority of their client's platforms.
They had a few more business challenges. They couldn't track their nor their partner's inventory. It was challenging to update their inventory and sales information just by sending out a spreadsheet.
GANT needed an efficient solution, one that will give them more insights and keep the whole company updated at all times.
To solve their business issues, they were advised to use Pimcore's PIM solution. Implementation of a new product information management system went smooth. The solution was completely user-friendly and it was widely accessible – all stores and resellers had access to up-to-date information.
To maximize their data management capabilities, they implemented Pimcore's MDM product (master data management) along with PIM. It was a huge step.
Now, their whole partner network can update their sales and inventory status. Meaning, they have up-to-date live data.
How did GANT profit from implementing Pimcore's PIM system?
New PIM solution brought several benefits to GANT.
They saved a lot of time. They didn't have to waste time on manually distributing spreadsheets to update their inventory. Now, they could use that time to focus on more important initiatives.
They used that spare time to increase their website traffic and overall sales revenue.
Ultimately, they became a lot more efficient organization.
As you can see, GANT's story is a successful one.
I want to know more about PIM!
We hope that we got you interested in product information management, as it's definitely one aspect of your business which always needs to be at a high-level.
Here at Factory, we put focus on delivering high-quality solutions, especially when it comes to product information management. So, if you're still unsure about something regarding PIM, or anything related to online business – shoot us up! We're an expert Pimcore development agency and we'd be happy to help!
It's crucial to connect both the physical and digital worlds, as quick as possible. Your business success largely depends on how future-proof your product information management strategy is.
So, take the next step and reinforce your business!