You may have various concerns or requirements when building a WordPress website. Some common ones are:
The design of your website should look great
You need to protect your website from spammers
Your site should be well optimized for search engines
Your customers should be able to navigate conveniently
The question is – how can you manage these?
One answer is WordPress plugins. 
WordPress runs more than 30% of the internet and is the most popular platform for managing content. 
Along with thousands of pre-made themes, WordPress has over 55,000 plugins to choose from. 
Undoubtedly, WordPress plugins are beneficial to increase the functionality of your website. 
They help to optimize your website, protect it from spammers, improve user experience, and much more. 
But with this vast collection of plugins, how do you know which ones you need?
Every business has different needs. But, there are some WordPress plugins that every website should consider regardless of their industry. 
Today, I'm going to round up my list of ten must-have WordPress Plug-ins for your website.
Let's get started.
Yoast SEO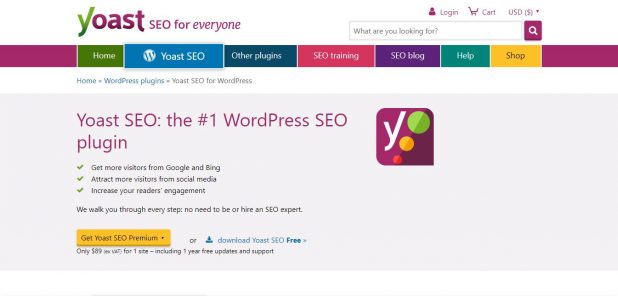 Yoast SEO is a smart pick for all of your SEO needs.
It is an all-in-one solution with 5 million+ active installations and one of the most popular plugins out there. 
Yoast is an essential WordPress plugin which helps you optimize your website's on-page SEO – which is quite crucial to help you rank your keywords in search engines. It's also quite helpful for increasing traffic to your online store.
Moreover, it assists you in examining your content for SEO optimization and readability. Yoast SEO not only makes it easy to optimize your content but also guides you throughout the process.  
Wordfence Security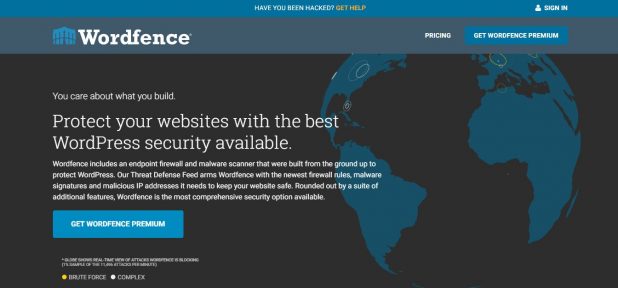 According to stats, almost 30,000 websites are hacked daily. Clearly, impenetrable security should be your top priority. 
Are you concerned about the security of your website?
If yes, Wordfence has got you covered.
The Wordfence security plugin is one of the most effective and powerful plugins for your website's security.
This plugin has over 3 million+ active installations and is equipped with several features that will aid in securing your website.
It includes features like malware scan, login security, website audit, firewall protection, and much more. Wordfence is an all-in-one security plugin and is worth checking out.
The plugin fights against spam, malware, and other threats in real-time. 
Antispam Bee

Comments spam is a menace for WordPress sites globally. 
You can get rid of spam comments for free, super easily and quickly using Antispam Bee. With over 500k + active installations, this plugin is undoubtedly a smart choice. 
It allows you to take care of spam by automatically screening all incoming comments. 
Antispam bee blocks any spam comments and trackbacks effectively. It is free, lightweight, and 100% GDPR compliant. 
UpdraftPlus

You must consider regular backups to protect your valuable files if anything unfortunate occurs. 
Just as your computer is prone to online threats, so is your website. 
Apart from your security precautions for your website, you must backup your site regularly. 
Backing up your WordPress website is easy. You just have to install a plugin called UpdraftPlus. With 2million+ active installations, it is one of the most popular backup plugins.
It allows you to manually or automatically backup your site with a single click. You can choose the frequency of backups and their location. There are multiple options to store your backups, including Google Drive, Amazon S3, Dropbox, etc.
Restoring your data is as easy as the backup itself. You can restore your backups, whenever needed, with a single click. 
WP rocket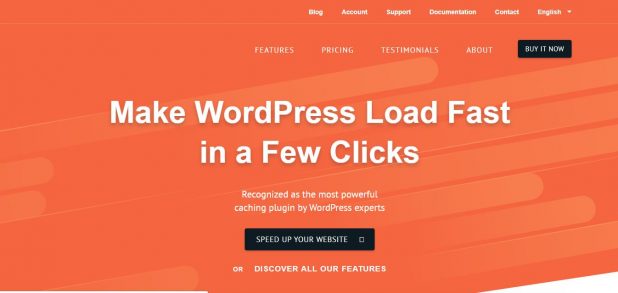 You can face high loading time due to many reasons such as large images, unclean code, too many ads, JavaScript issues, and much more. 
Website loading speed is crucial for user experience and search engine optimization. 
Adding a cache plugin will help you to speed up your website. 
WPRocket is an exceptionally versatile plugin. It is simple, user-friendly, and also includes advanced features like page caching, file compression, and much more. 
Shortpixel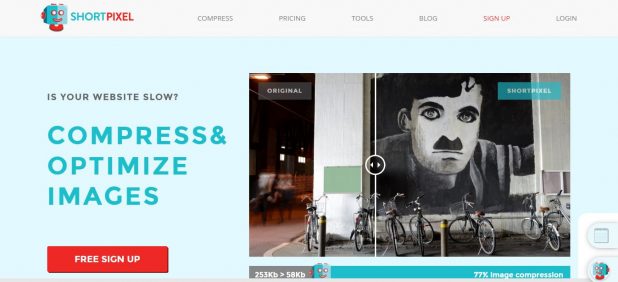 Shortpixel is an image optimization service, which has two different plugins; Shortpixel Image Optimizer and Shortpixel Adaptive Images. 
ShortPixel Image Optimizer "SPIO" helps reduce the load time of your site by compressing images. It is beneficial if you have a lot of high-resolution images.
Shortpixel Adaptive Images "SPAI" does more than just optimizing images. It not only optimizes your images but also scales them down to the appropriate size for display on different devices.
For example, if you open a web page on a desktop or on a mobile phone, it will scale images according to the screen size.
WP Reset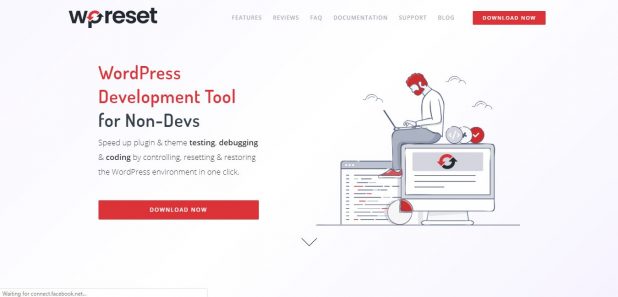 Debugging WordPress issues can be quite time-consuming. It can take hours to find and fix even small bugs. 
With WP Reset plugin, you can speed up maintenance & development of WordPress plugins and themes.
This plugin resets the database of your site to default installation values, without amending any files. 
With over 100K active installations, the WP reset plugin is fast and safe to use. 
WP 301 Redirects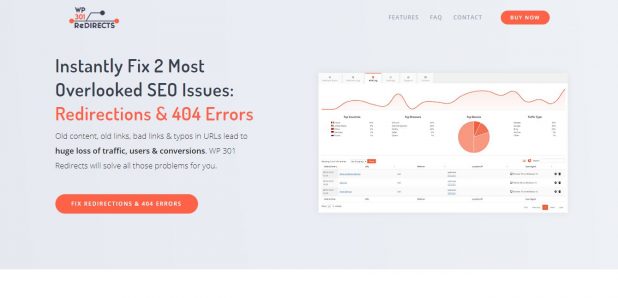 There may be an occasion when you want to change the URL of a page or a post. When this happens, you need to redirect traffic from the old post to the new one.
This is where WP 301 Redirects is very useful. With over 80K active installations, the plugin helps to efficiently create and manage URL redirects. 
It monitors traffic coming to 404 pages and easily redirects your visitors to the pages they want to see. 

You spend a lot of time and put a lot of effort into creating remarkable content to draw visitors to your site. Good SEO practices will surely help you out, but adding a smart plugin will make the job a lot easier and effective. 
SmartCrawl is a plugin that makes your website more visible to search engines. It informs the web crawlers whenever you update great content on your website. 
SmartCrawl's one-click setup will allow you to create automatic sitemaps, keyword and content analysis, scans, reports, and whatnot. Don't like the extra load that Yoast SEO places on your website? SmartCrawl might be a better option for you.
Under Construction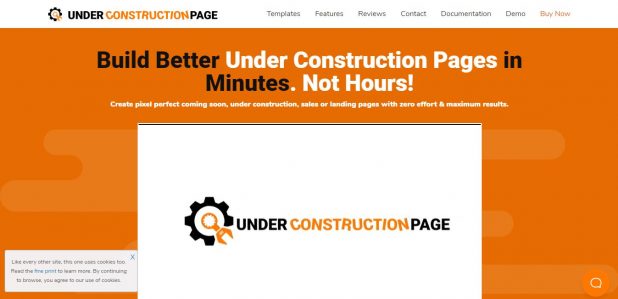 Sometimes it happens that you are working on your website and don't want people to see what you're doing until it is completed.
Using this plugin, you can create under construction pages relatively quickly.
With this plugin installed, your website visitors will see the "coming soon" or "site under maintenance" pages.
The plugin is fast and easy to use, enabling you to instantly create fun, informative, and user-friendly pages. Visitors will see you have everything under control and return to the site later without feeling frustrated.
Predefined themes and customization options allow adjusting the page to fit your needs and branding requirements. It also helps to ensure that Google doesn't penalize your site while it is under construction.
Conclusion
When it comes to creating a website, WordPress is flexible, scalable and great for SEO.
You can add various features to your site using WordPress plugins, but remember to avoid plugins that have not been updated in a while bcause they may compromise your site's security. And, be sure to check out user reviews before installing a plugin.