Based on a report released by Statista, retail e-commerce sale is expected to reach 6.54 trillion US dollars by 2022, with online shopping being the most popular activity. Anticipating this increase in demand for e-commerce business, many famous brands such as Anotah have started to establish an online presence along with their physical store. There are many other brands as well who have started to invest in online e-commerce considering the future possibilities. The buyer's decision-making process has changed a lot in the past few years, and the recent coronavirus outbreak has expedited this process. The Coronavirus (COVID-19) outbreak has made people more dependent on online e-commerce to buy essential things. With all the physical stores getting closed down, many businesses are now turning online.
This article will be beneficial for those business owners who are now planning to make their business go online. The first step towards creating an online presence is to build an e-commerce website. But, building a successful online store isn't an easy task. Choosing the right e-commerce platform to build your store is the most crucial thing that determines the success of your online store. 
What is an e-commerce platform?
An e-commerce platform is software that helps people to sell and buy products online. Such e-commerce platforms help people without much coding or design skills to build their own store. These platforms come with a lot of built-in features required for your online business. 
In this article, we will reveal some of the best ecommerce platforms that you can use to create your online store. We have spent hours researching each platform in an effort to figure out which is the best and why you should choose it.
Shopify is a Software as a service (SaaS) e-commerce platform that allows its customers to build an online ecommerce store. It's super easy to set-up, and Shopify's range of templates allows people without much technical knowledge and designing skills to create their own store. However, for advanced features, you might need the help of a developer. With Shopify's multiple channel integration feature, you can sell your products across various channels like Facebook, Instagram, Pinterest, etc.
Shopify is a hosted solution; everything runs on Shopify's servers. You don't have to bother about website hosting and other installations. People only have to log in to make use of all the services. People with the necessary coding skill can further customize their website by editing the HTML and CSS files.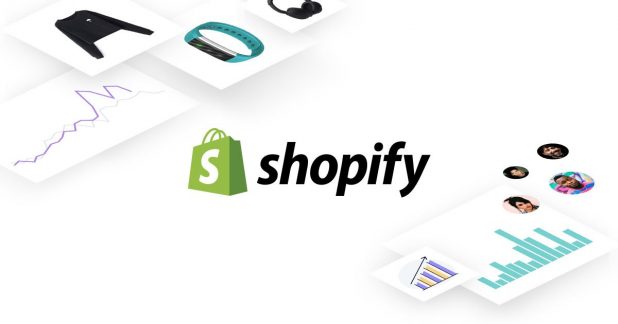 SEO is one of the biggest disadvantages of Shopify. The forced URL structure of Shopify won't allow you to change some sections of the URL. In terms of SEO, Shopify offers performance which is slightly below that of other platforms.
BigCommerce is one of the best e-commerce platforms for large retail brands. BigCommerce is a scalable platform, also suitable for small and medium-sized businesses who want to customize their websites like never before. The open-architecture solution of BigCommerce helps you to adapt quickly to meet your customer's needs. The platform also offers unlimited storage space and bandwidth needed for your business.
In terms of scalability and other robust functionality, BigCommerce performs better than any other competitor. Similar to Shopify, BigCommerce allows you to sell your products across various social channels such as Facebook, Instagram, etc. People without much coding skill can easily set up their website using the BigCommerce platform.
The entire point of building an online store is to drive traffic and increase sales. This platform with lots of SEO tools helps to provide strong SEO performance as well.
If you are looking for a feature-rich online store, then Magento is the right platform to pick. 
Magento is a free, open-source eCommerce solution; hence, you can edit as per your requirements. From marketing to customer segmentation, Magento offers all the features required for an online store.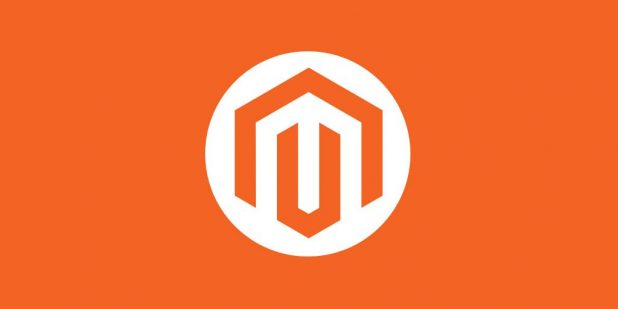 The wide range of features provided by Magento helps you to manage your store properly. The platform also has numerous payment and shipment options, thus giving payment flexibility to customers.
With a simple to use dashboard, user account management is pretty straightforward. Magento offers lots of options to analyze your website's performance. By analyzing the abandoned shopping cart report, Google Analytics report, product review report, you can figure out your online store performance. The numerous tools offered by Magento make the marketing process much more comfortable and simple. You can cross-sell products, distribute coupon code, offer promotional pricing, etc. with Magento. Various tools for SEO and PPC also help in the marketing process.
Over 28% of all online e-commerce stores run on WooCommerce. WooCommerce is one of the most secure e-commerce plugins built on top of WordPress, one of the most popular CMS platforms. There are a large number of themes available for WooCommerce which you can easily access through the WooTheme store. Similar to Magento, WooCommerce also supports numerous payment options.
Similar to all other e-commerce platforms mentioned above, WooCommerce also has extensions available for the integration of social media, email marketing, etc. Setting up WooCommerce is not that easy compared to the other ecommerce programs, but people familiar with the WordPress Platform will find it easy to set up their online store. WooCommerce websites perform well in terms of SEO. The platform is highly customizable, very stable, and has very few bugs as compared to other platforms.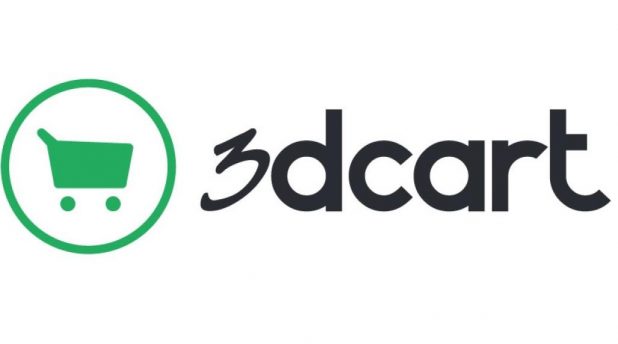 3dcart has more than 200 built-in features, with no restrictions on the type of product you can sell. You can sell both physical as well as digital products. Like all other e-commerce platforms, 3dcart also provides a wide range of marketing tools to drive customers to your online store.
Customers can choose from more than 50+ free themes to optimize their website. The platform is SEO friendly as well. With a set of advanced SEO tools available, it's quite easy to rank your website higher in the search results pages. 3dcart's Google AMP Integration feature ensures better page speed and great performance. The advanced product variations, image functionality, and complete inventory control features help you to take better control of your products.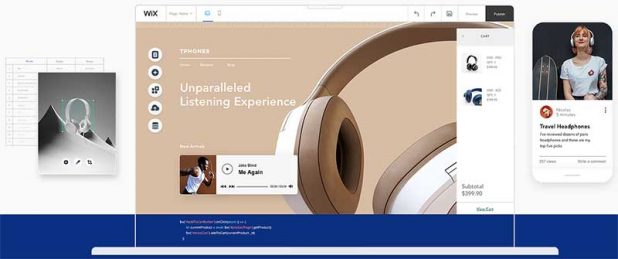 Wix is an e-commerce platform that can be used for small online stores. The drag and drop tool provided by Wix allows you to position various elements anywhere you prefer which can save a lot of time. There are a lot of templates available, and you can choose a favorite for your store. In short, Wix allows you to create a website from scratch easily. It also has an official App Market where you can find lots of third party extensions to enhance your website features. 
But, there are lot of drawbacks associated with this platform. Once you select a template, it's challenging to switch to another template because you have to do the data transfer manually which can be a hectic task. And as far as SEO is concerned, Wix is not up to the mark. Wix also lacks many marketing features and integrations. The absence of advanced e-commerce features has always been the major drawback of Wix.
Created in 1999, Volusion is one of the oldest e-commerce platforms. The inventory and analytics features provided by Volusion are best among its competitors but it's not up to the mark when it comes to website design and customization. For data-driven users, Volusion may seem to be the right pick. The platform also provides a great onboarding experience. There are lots of learning materials available that can help you to build your store step by step and start growing your e-commerce business.
Similar to other e-commerce platforms, Volusion also helps business owners in marketing their product and allows selling on eBay, Amazon, and various social media channels. 
Built-in marketing tools, automated drop shipping, advanced analytics, and reporting are some of the features that set Volusion apart from the others. 
Blogs nowadays are the real king when it comes to SEO, but the sad thing about Volusion is that it doesn't provide a blogging feature. You might need to use WordPress or third-party plugins to connect your store to your blog.
Conclusion
Selecting the right e-commerce platform all depends on your business needs and requirements. If you are looking for an all-around e-commerce platform, Shopify would be the best pick. But, if you are looking for an e-commerce platform with a lot of in-built features, then you might need to choose BigCommerce. 
All these platforms are unique in one way or another, and as a business owner, you should think twice before making a final decision. In the end, all that matters is the quality of the product you are offering and customer satisfaction.