You might be bored of sitting at home due to the ongoing pandemic. If you are fond of shopping and dining out, like me, then these social distancing SOPs must be killing you.
Guess what; I have never surfed online sites as much as I have in these last couple of weeks. I even bought a bunch of (totally unnecessary) new clothes. 
Before I drift away and start telling you about my recent online shopping experiences, let's get to the topic.
As a blogger, I am cursed with curiosity. While surfing these online sites, I came to realize that eCommerce is performing better than other industries during these strange times. 
You are probably aware that luxury items are experiencing low purchases while grocery items, medical, cleaning, food items, etc. have shown a huge spike in sales. 
While various industries have almost come to a halt, eCommerce has received a new boost because most people are shopping online for their daily needs. Even masks, sanitizers, and hazmat suits are being sold on eCommerce sites. 
No doubt about it, contactless payments have increased by a considerable margin. 
So, if you are planning on developing an eCommerce site of your own, you are on the right track. 
Undoubtedly, WordPress is one of the best platforms to create an online store. 
Using WordPress, you can create an eCommerce site for a B2B business as well as a B2C business.
In this post, I'm going to list the Best 5 WordPress eCommerce Plugins for your online store. 
WooCommerce
Ecwid Ecommerce Shopping Cart
Easy Digital Downloads
Shopping Cart & eCommerce Store
BigCommerce for WordPress
Let's take a deeper view of these.
1. WooCommerce (Best Overall)

WooCommerce transforms your WordPress website into a fully functional eCommerce site. It is undoubtedly the most popular tool for creating an online store in WordPress. 
WooCommerce is loaded with numerous paid and free eCommerce themes for you to choose from.
These themes take away the need for hiring a front end developer with WooCommerce adding necessary functionalities like the "ability to sell."
 The development team has made it so user-friendly that everyone, ranging from beginners to experts, can use and customize their eCommerce sites according to their needs. 
With 5+ million active installations, WooCommerce is a smart choice for your business.
2. Ecwid Ecommerce Shopping Cart (Best for Simplicity of Use)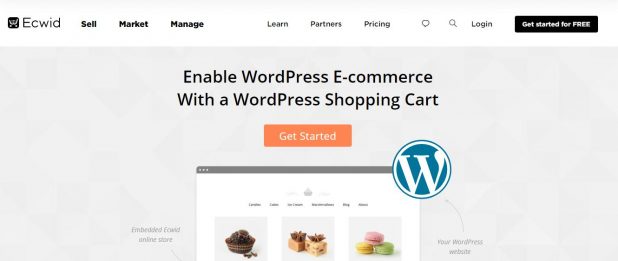 Ecwid Ecommerce Shopping Cart is a smart, all-in-one plugin for fulfilling the needs of your online store.
This eCommerce plugin allows you to integrate with other platforms like Google Shopping, Facebook, and more. Because it is integrated with Facebook, it is an excellent plugin for people who want to sell handmade products. 
Facebook stores are becoming popular, so having a plugin like Ecwid can be a great help to enhance your sales.
You can easily track your inventory, view analytics, issue reporting, and manage sales from a single console.
Unlike other plugins, the Ecwid stores data automatically and you don't need PCI compliance. The best thing about Ecwid is, you can easily transfer products to other sites, making it a hassle-free process.
You don't have to stress about managing customer engagement, analytics and inventories as Ecwid has got you covered. With 30k+ active installations, it's a smart pick for you. 
3. Easy Digital Downloads (Best for Selling Digital Products)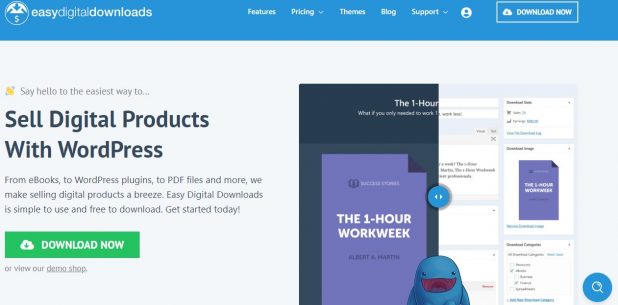 Easy Digital Downloads is ideal for you if you're looking to sell eBooks, PDFs, Music, Images, Media Files, Documents, Software, etc. 
This plugin is specially designed to sell digital products. Easy Digital Downloads has 60k+ active installations and provides simple, powerful features with a library of useful extensions. 
If you prefer an eCommerce solution with simple rich features, then Easy Digital Downloads will manage everything for you without losing any significant functionality.

If you are looking to create your first eCommerce WordPress site or you have a small budget, then this plugin might be ideal for you. Shopping Cart & eCommerce Store is perfect for small businesses. 
Using this plugin, you can add eCommerce to almost any WordPress site quite conveniently. 
You can setup your eCommerce store within minutes. It is a simple plugin with SSL and other site management tools. With the premium extension, you can also sell your products on Instagram and Facebook.
The Shopping Cart & eCommerce Store plugin comes with unlimited updates and no hidden costs.
5. BigCommerce for WordPress (Best for Scalability)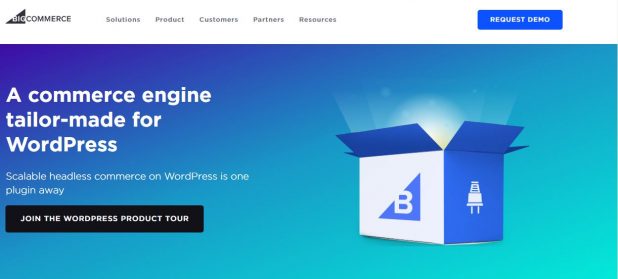 BigCommerce is a go-to plugin for the growing needs of your eCommerce site. 
You can scale out your business with WordPress on the front end and for payments, management of logistics, and much more with BigCommerce servers on the backend.
With this plugin, you can run the eCommerce portion of your site at the backend and the content managed portion on the front end, potentially saving money on hosting costs.
BigCommerce is specially built to integrate with WordPress seamlessly. It can handle PCI compliance, and you can easily sell across different marketplaces and channels from a single location. 
Since you have come with me this far, here are a couple of bonus plugins for your WordPress eCommerce site. Let's check them out!
Bonus Plugin 1: Coming Soon & Maintenance Mode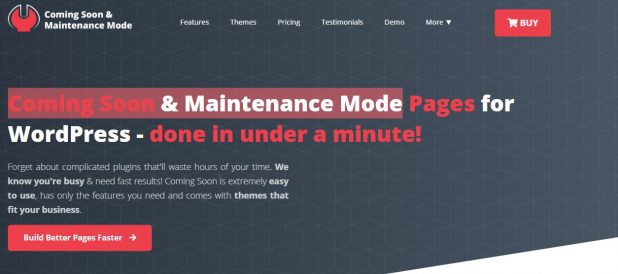 This plugin will enable you to set up your coming soon page in minutes. It has a gallery of more than 1 million free HD pictures that you can use on your landing page. 
Forget wasting hours on complicated plugins to create a coming soon or maintenance page for your eCommerce site. You can use the efficient  "coming soon & maintenance mode" plugin which is equipped with all the features you need.
Moreover, it also includes over a 100 themes. 
One more thing; the plugin also supports the "site under maintenance" mode. For example, you have to add something on your website (like a page) and you don't want your visitors to look at that "404 not found" page.  In such cases, you can generate an interactive customized page.
This feature will also enable your client to visit the website while it's under development, through a secret link.
Bonus Plugin 2: Simple Author Box Pro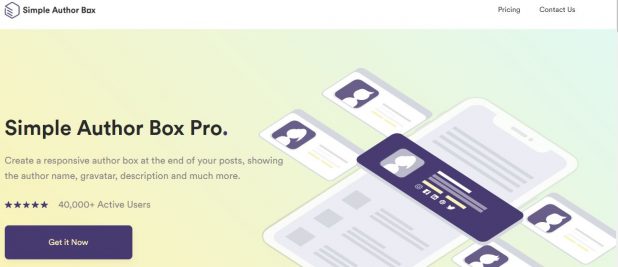 Having trouble attributing posts to one time authors or authors of guest posts in your eCommerce website's blog? 
WordPress has a plugin for that too, and it's quite simple to use. You can easily add an author box at the end of all your posts with a "simple author box pro" plugin.
This author box shows the name, picture, description, and other details about the author of any particular post. You don't have to go through the trouble of making accounts for guest authors or one-time authors. 
You will discover many more features when you start using Simple Author Box Pro. Every author needs attribution, and this plugin makes your task of attribution very simple and effective. It not only benefits you, it helps authors too, and they will undoubtedly find it very pleasing.
Conclusion
Not all eCommerce sites are the same, and therefore their needs vary. You need to choose the right plugin that best suits your eCommerce needs. 
All the plugins mentioned here offer unique solutions. What your site offers should align with the features of the plugins you use to ensure a flawless visitor experience. 
Do not waste your precious time on the plugins that have nothing to do with what your eCommerce store will be offering.
In the end, you must also focus your attention on SEO after your site's development stage. If your product does not reach its desirable audience, you won't be able to sell it.