Did you just start your own business? Don't know where to promote and build success in your small business? Well, why don't you try growing your audience using Instagram?
Having millions of daily active users, Instagram has turned out to be one of the most popular social media platforms in the world. Apart from being a way to communicate with our loved ones and share photos, it has become a place to promote businesses and get more customers.
No matter the size of your business, and how long it has been out there, you can always promote your business on Instagram and boost your sales conversion. If you are wondering how that's possible, keep reading. 
Now, let's jump into the 10 essential steps you must keep in mind while promoting your small business on Instagram:
1. Follow the Best Instagram SEO Hacks
When promoting your small business on Instagram, you must make sure to optimize your account to be detectable by search engines. This tip can be considered as employing the best Instagram SEO hacks. Below are the top 5 SEO practices to keep in mind. 
1. Add Niche-Related Keywords to Your Instagram Username
The first thing to keep in mind is that your Instagram username is searchable. If you want to get more free Instagram followers, you need to properly optimize your username. For this, keep the following tips in mind:
Avoid adding too many signs: Your username should be easy to search!
Choose a username that reflects your business: Include a short keyword that best describes your niche.

 

Make your brand name bold: Don't omit your brand in your username for a shorter username.

 
Here's an example of a perfect Instagram username: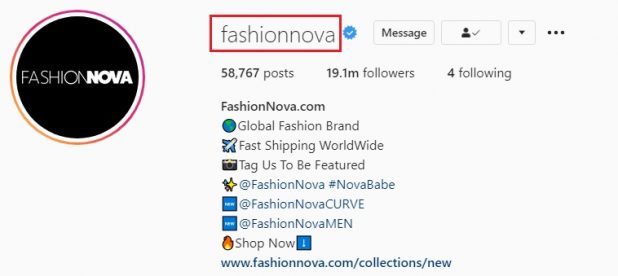 As you see, this username contains the brand name, reflects the business type perfectly, and it's easy to search. So, when people search for the "fashion" keyword on Instagram, they might end up engaging this account which perfectly promotes the business on Instagram. 
2. Use the Best Instagram Hashtags

 
Instagram allows users to add up to 30 hashtags to their posts. Using hashtags, Instagram users can easily find your posts by searching for keywords and hashtags. Add the most relevant ones and increase your engagement.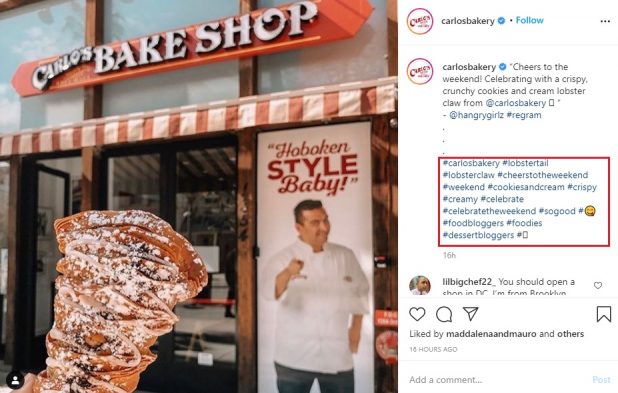 Also, try to create brand hashtags to better promote your small business. 
Related Article: 9 Best Practices to Follow While Using Hashtags in 2020
3. Add Geotags to Your Posts
Adding geotags or locations to your Instagram posts, attracts more local followers on Instagram. This is because of the Instagram algorithms. They show local posts more frequently. So, adding geotags can help you in converting followers into buyers.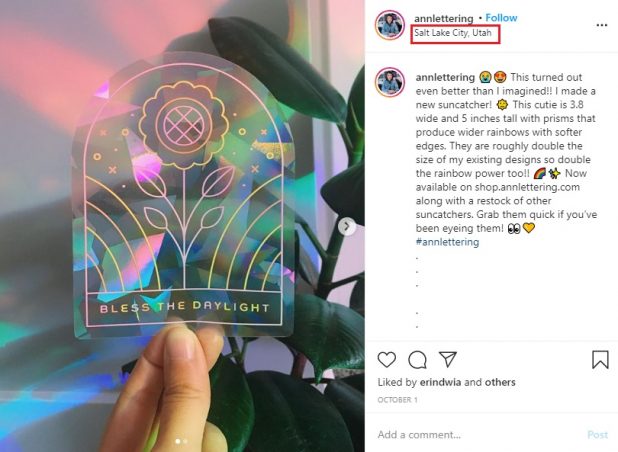 4. Use Secondary Keywords in Your Instagram Bio
Your Instagram bio, especially the name you share on your bio is of the utmost importance in promoting your small business on Instagram. This creates a first impression for people who visit your page. Additionally, the name shared in the bio is searchable. So, adding secondary keywords to this part helps you attract more followers and customers. 

5. Add ALT Text to Your Posts

 
Another SEO hack that helps you beneficially promote your small business on Instagram is adding ALT texts. Actually, ALT text includes keywords that can be added to posts using advanced Instagram settings. These keywords not only describe the purpose of posts but also help Google spiders detect your Instagram images. So, by adding relevant keywords to your ALT text, your posts will appear on Google images results which can lead people to your Instagram business indirectly. 
2. Cross-Promote Your Instagram Account on Other Networks
Undoubtedly, Instagram is not the only social media platform on which you can promote your business. Twitter, YouTube, Facebook, and Pinterest are also great places to attract customers and boost sales. Hence, add social media accounts to your Instagram bio, and cross-promote your services on different channels to get more traction.
3. Enable People to Buy What They See
One of the most amazing features offered by Instagram for business accounts is the shoppable posts. Using these posts, you can easily sell your products through Instagram. This definitely increases your eCommerce conversions rate by 10x. The reason for this is that people can purchase whatever they need directly from Instagram. They don't have to open any websites, and this saves them a great deal of time. 
Using this feature, you can tag up to 5 products in your posts and by tapping on each tag, your customers can continue shopping without leaving the Instagram app. So, use Instagram shoppable posts and sell more products.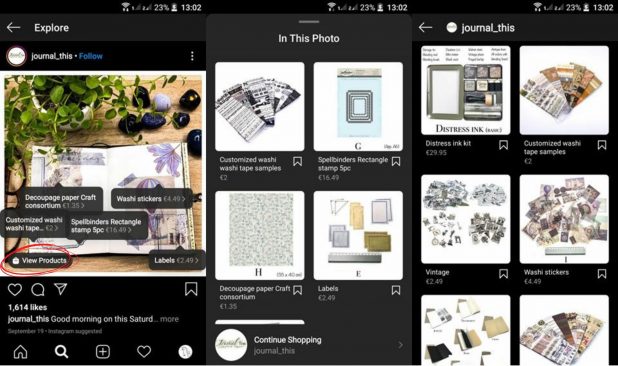 Apart from shoppable posts, Instagram lets users share shoppable stories. This feature was added to Instagram recently. Since stories appear in the top part of the Instagram homepage, they attract more attention. Hence, shoppable stories are more beneficial than shoppable posts. So, always keep them in mind.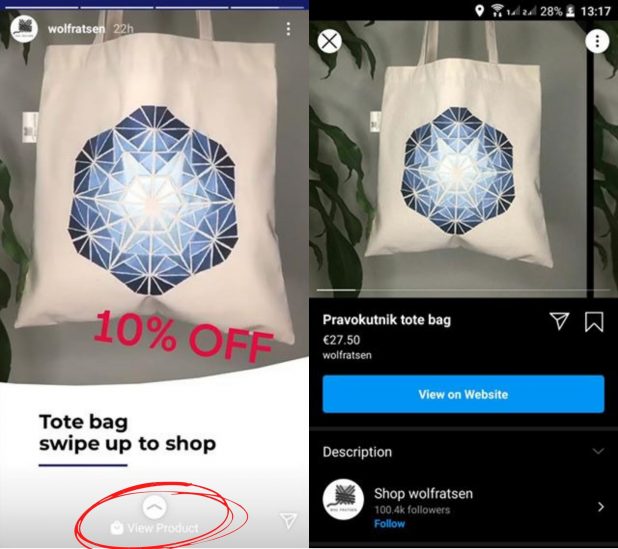 To use this feature, you must have a business account connected to your Facebook catalog. Additionally, your account must be approved for Instagram Shopping. After making sure that you meet these conditions, take the following steps:
Go to your Instagram profile and tap on the three-lines icon on the top right part of the screen.
Then, tap on Settings and choose the Business option.

 

Now, tap on Shopping.

 
Note that this option is only available for approved Instagram accounts. 
Now, tap Continue and choose a product catalog to connect to your professional account.
Finally, tap Done.
After a few days, your Instagram shop is ready to use!
4. Run Instagram Giveaway Contests
Everyone loves getting free stuff from their favorite brands. So, why not try to make the environment a little competitive by offering free stuff as rewards in an Instagram contest?
Instagram giveaway contests are really easy to hold. All you have to do is to choose your gifts, set some rules, and share posts frequently to invite more people to participate in your giveaway. 
After a few days, you'll have tons of followers and customers. So, this is a great way to promote your small business on Instagram and win the marketplace. 
Just set some simple rules such as tagging friends, liking posts, and following a few Instagram accounts. Then choose the winner and ask them to send an image of their prize. Your followers will trust you and start to purchase products from your Instagram small business.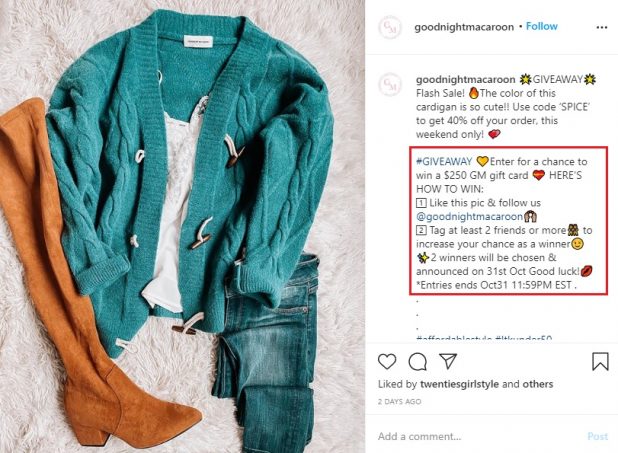 5. Stick With One Branded Theme
An essential part of content creation and promoting your small business on Instagram is branding. Branding and sticking to a specific theme on social media platforms increases brand authority. 
Following this tip, after a short period, people will begin to recognize your Instagram account from posts you are sharing. This is a rapid way to grow your business and have people recall you as a professional marketer. 
Actually, this tip is used by some business monsters such as Converse, Tissot, etc. Here's an example of a branded-theme from Swatch: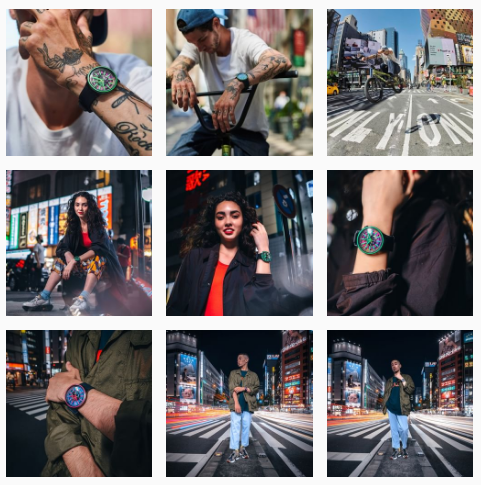 6. Don't Forget About Videos
Instagram allows you to share videos on your account in 3 different ways. 
The first way that is used by most Instagrammers is to share a video on their Instagram feed. Actually, videos that can be shared on your feed have a maximum length of 60 seconds. You can, however, share up to 10 videos using the carousel feature which in essence gives you a
chance to share a 10-minute video. 
Another place to share videos is Instagram stories. Videos shared on stories can be no more than 15 seconds long. This type of video is suitable for sharing short behind-the-scenes videos, promo videos, and some tips and tricks related to your products and services.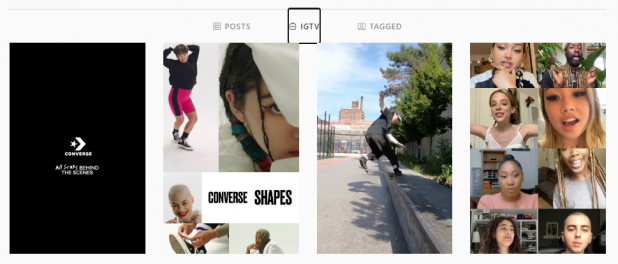 Finally, the best way to share videos to promote your small business on Instagram is to use IGTV. On IGTV, you can share videos up to an hour in length. These videos can contain tutorials, interviews, and other creative ideas to attract more people. 
So, share videos on your account and get 3x as many comments on your Instagram posts.
7. Incorporate Trending Topics in Your Posts
One of the best practices to promote your small business on Instagram is to go with what's trending. Undoubtedly, if you share something that people are already thinking about, you increase your chance to stick in their minds and attract them to buy your products. 
So, keep yourself updated about different events and trends to get more followers on Instagram.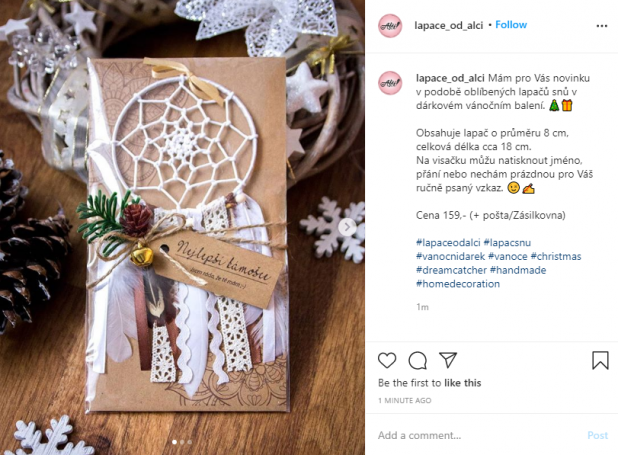 8. Stories Make Your Business Relatable
Apart from the shoppable stories that I mentioned previously, stories have a variety of features to help you promote your small business on Instagram.  Actually, on Instagram stories, you can add stickers and invite people to DM you, share your posts, and purchase your products just by tapping on the added stickers. 
Additionally, if you have 10K+ followers, you'll have the chance to add clickable links to your Instagram stories. Use the art of storytelling and content marketing to boost your web traffic by using them. 
But, this is not the end of the story. These temporary posts seem to get more engagement than regular posts. So, keep them in mind and get the most out of your stories.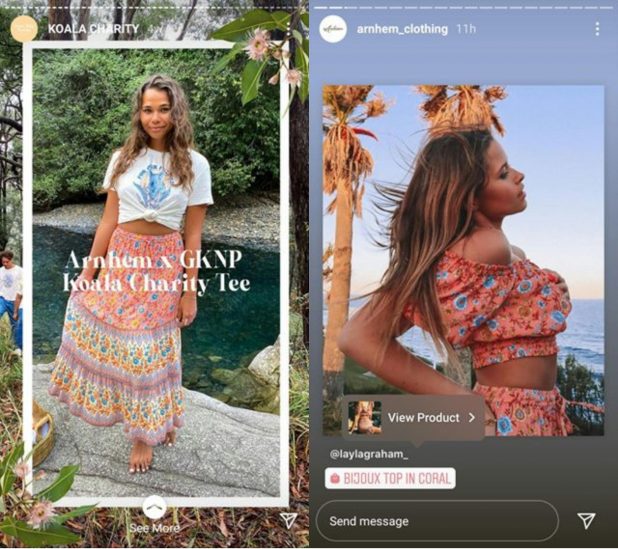 9. Start an Instagram Influencer Campaign
One of the best ways to increase your visibility on Instagram is to run Instagram influencer marketing. All you have to do is to find the perfect influencer for your niche and offer them something valuable. 
There's no need to worry about influencer prices. Macro influencers can provide you with millions of followers and customers for sure, but, if you can't afford the prices, you can start by working with micro-influencers who can also promote your business on their accounts. Instead of targeting millions of followers, however, you'll target about 100K followers which is great for your first campaign.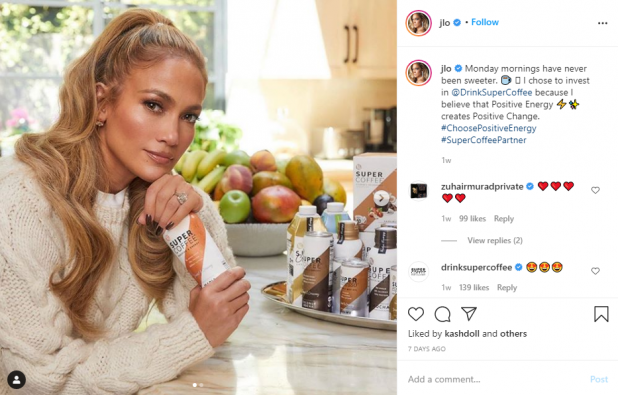 Related Article: 12 Benefits of Working with Influencers as Part of Your Marketing Strategy
10. Advertise On Instagram
Finally, you can use the official Instagram app to advertise your products and promote your small business. Actually, this option is not free. However, by paying a specific amount of money, Instagram can promote your products and help you get more local customers. So, take a chance and use this feature to grow your business. 
Final Thoughts
To sum it up, because of Instagram's vast number of daily active users and its worldwide popularity, it can be a great tool to promote your small business. Use the tips and tricks mentioned in this article to grow your business on Instagram.