Even before the pandemic struck in its full might, the remote workforce in the US had tripled in the last 15 years.
Not true! I bet that's what you are thinking?
The U.S. Census data released in 2018 reports about 8 million people in the country were already working from home in 2017. That's approximately 5.2% of the population.
Hiten Shah, an entrepreneur, and adviser on remote working shares his opinion, "Remote work isn't working for most companies because we spent the last 120 years learning how people can be productive in an office."
To add to this challenge, the coronavirus outbreak has spread at an unprecedented pace across international boundaries. The outcome? Even those companies that never entertained the idea of working from home are adopting remote working to sustain their business.
So how do you ensure a smooth transition from a normal office environment to a rather secluded home office?
Remote working has presented mixed emotions and responses from key American business leaders; however, they all agree that it is indeed 'The Inevitable Future of Work'. This is why access to the right SaaS tools for remote teams can keep your employees connected and be the first step in ensuring that everyone stays productive.
Agreed that there are innumerable tools out there. And while the selection process can be overwhelming, it does not have to be over complicated.
We've put together a comprehensive guide of the 20 best SaaS tools to boost communication, collaboration, and organization among remote work teams.
Top 20 SaaS Tools for Remote Working
If you have not tried Slack until now, then it is about time that you did.
Acting as your virtual office, Slack is designed as a chat room that is quickly replacing email as a medium of work-related communication. The bots are your go-to helping hands that enable better management of your tasks. The Whiteboard features allow users to take and upload pictures to keep the conversation flowing.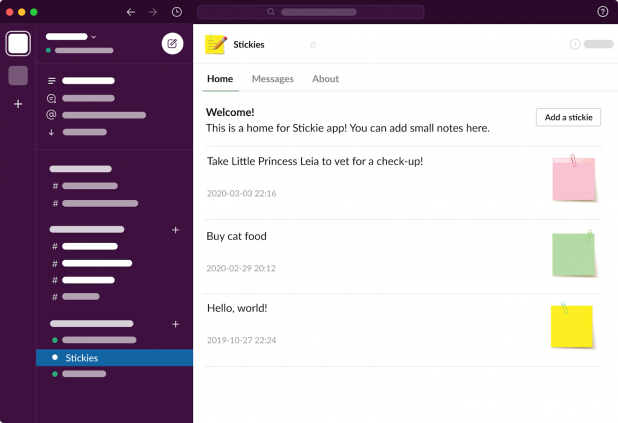 Be it group discussions or private messaging, sharing information, files, and more, Slack is the perfect collaborative tool that brings communication to a unified platform.
Pricing: Begin with a Free plan with the Pro version starting from $3.20/month/user
Zoom is a group video-conferencing application that is used in connecting and managing remote teams. When it comes to enterprise communications, Zoom has set golden standards featuring high-quality HD video and audio conferencing.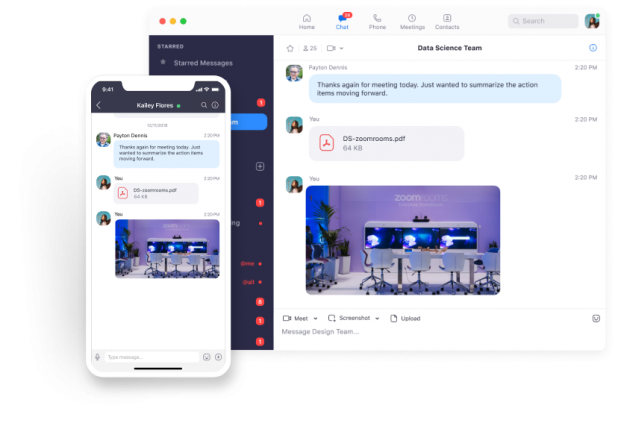 You can sign up for free to initiate meets for up to 40 minute one to one sessions, group meetings, online training, or even video webinars and events. Additionally, you can share screens, instantly message during the meeting, file sharing, cloud video systems, and more. Team collaboration is made more effective with their specially designed Zoom Rooms.
Pricing: Start with a Free plan and upgrade to a Pro version starting from $14.99/month/host
Google Drive is a suite of heavyweight tools that rivals Microsoft Office and can be accessed anywhere across the globe. Your remote workforce can convert Google Docs and Sheets to its MS Office counterparts, and vice versa is a simple process. Moreover, sharing files using custom links and making edits in real-time makes team collaboration simple and effortless.
SSL encryption makes Google Drive a very secure platform to work on. Plus, it is compatible with several third-party applications.
Pricing: Access up to 15 GB space for free and upgrade to a paid plan at $1.99 per month with 100 GB space
Want to track your tasks and projects to make sure you stay inline with your upcoming deadlines?
Staying inline with the deadlines is all the more crucial for businesses as work goes remote for a lot of sectors. Considering this scenario, you need to find a task management tool that helps you collaborate, manage teams across departments and track team productivity. Moreover, you also need a tool that helps you keep a track of how all your external and internal projects are progressing.
As a SaaS-based tool, ProProfs Project helps you manage project tasks and enables you to collaborate on them via features like comments and file sharing. This SaaS project management tool also helps you create invoices and send them to project stakeholders in a matter of a few minutes. You can calculate your billable and non-billable hours and generate an invoice that'll help you get payments released on time.
This task management software also helps you create task dependencies and make sure that your projects are delivered on time.
Pricing: Sign up with a free plan or upgrade for the essentials package starting at $2/user/month.
An all-inclusive work management platform, Asana has been designed for anyone who wants to spend less time in meetings and writing status emails and dedicate more to getting multiple tasks done.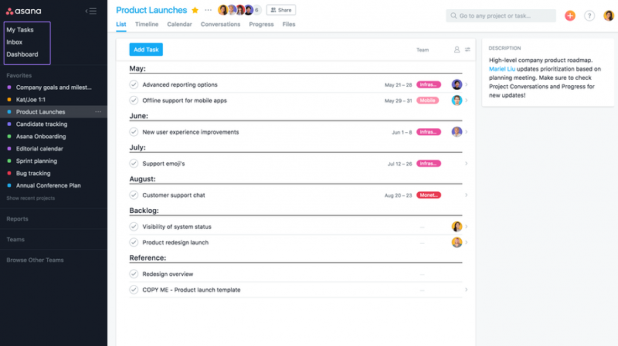 Asana is an ideal tool for both individuals and teams that can easily break down complex jobs into manageable tasks. It is a shared workspace where you can include team members and clients for project and task collaboration. With a user-friendly interface, email integration, synced calendar, Asana is your one-stop-shop for all your project management needs.
Pricing: Go basic for free or choose a paid package at $13.49/month/user
Toggle is a comprehensive project management software that syncs across devices. It is one of the coolest SaaS tools on the block, making time tracking a breeze.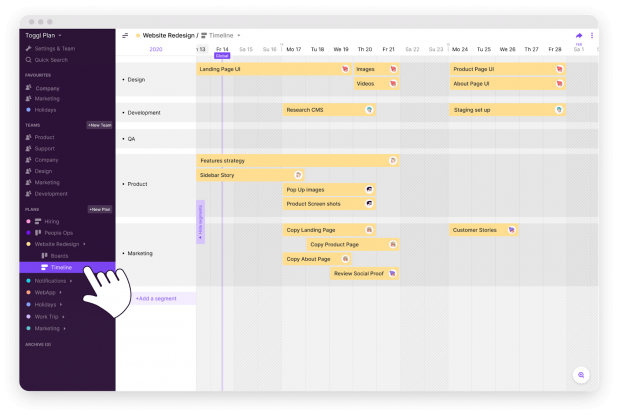 Toggle provides a platform where you can plan for projects with a clear visual overview of individual tasks that need to be accomplished. Add memos, checklists, upload, and share files, assign jobs, and even set milestones.
Be it invoicing, boosting performance, or standardizing work processes; you can do it all with Toggle.
Pricing: Go with a $0 plan or test the premium features on a 14-day free trial, billed at $9.00/month/user
A nifty SaaS tool to have around, Qualaroo is a feature-rich solution that marketers use to collect and act on visitor insights to improve their website performance. Powered by discreet on-site surveys, the platform functions as a User Feedback Software giving voice to customer opinions.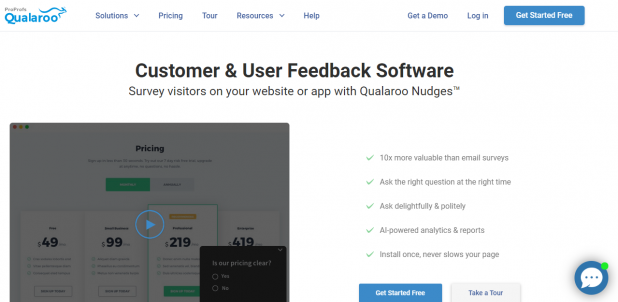 Be it website, app, UX or product feedback, or running exit surveys to get insights into conversion rates, asking your visitors the right question at the right time with Qualaroo Nudges can help businesses gain valuable insights.
Installation of the plugin does not slow down your page load time and works with most digital platforms.
Pricing: Sign up for the Startup plan at $25/month
You can stop getting locked out of your accounts with LastPass, a feature-rich tool that can store, manage, and synchronize passwords across devices.
LastPass can generate complex, unique, and non-reusable passwords for your online accounts, track personal information in notes and autofill web browser and app logins.
LastPass is made secure with a bank-level AES 256-bit encryption. Acting as your personal vault, it can empower your employees who are working remotely by keeping their work safe as they work online.
Pricing: Go the free route or sign up for a 30 day free trial for the Premium plan, chargeable at $3/month/user
With remote working on the rise, your workforce needs access to a secure eSignature process in case documents need signing and sharing. DocuSign is a cloud-based solution that extends this as a complementary service to content management and collaboration tools.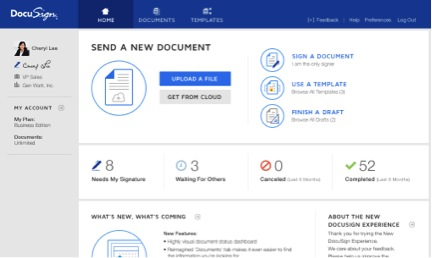 The user can sign on any device electronically, prepare, act on, and manage agreements from almost anywhere, at any time. DocuSign complies with the eSign Act, which makes all the documents where you use it legally binding.
Pricing: Available on a free trial, but you can upgrade to a paid plan for as low as $10.00 per month
When it comes to scheduling meetings with your teams working remotely in multiple time zones, WorldTimeBuddy is one of the popular SaaS tools for customer support that comes with a convenient world clock and a time zone converter.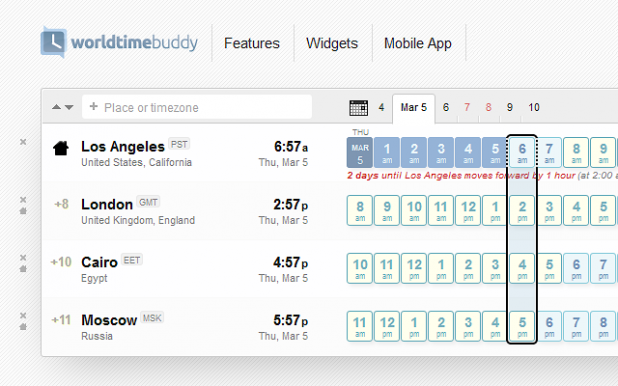 The tool can easily compare multiple time zones at a single glance. Simply schedule your meetings by selecting and sharing time ranges that can be added to your calendar, copied to your clipboard, or sent as an email link.
WorldTimeBuddy allows you to track market hours and help in planning business travel too.
Pricing: Try with limited features on a $0.00 plan or opt for the Silver package at $2.99
Getting everyone on the same page has never been easier with Skitch. This simple tool captures and annotates screenshots that help to drive communication through visual means within collaborating teams, anywhere around the globe.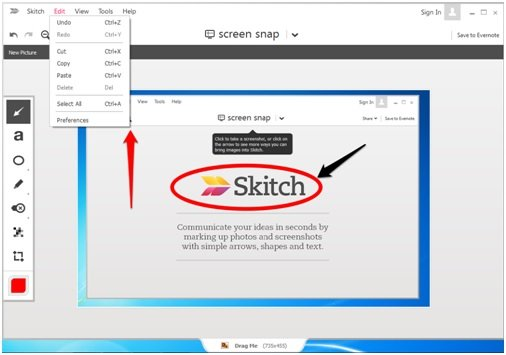 The platform allows sketching something that is absolutely new, mark up maps or even annotate images with arrows, shapes, text, and more. These annotations can be saved or shared that can help your team members visualize your ideas and thoughts better.
Pricing: Try this application free of cost or in combination with Evernote premium plans
If you want to get rid of writing long emails or avoid meetings in real-time, Loom is your go-to video tool that can instantly capture your voice, face, and screen as you speak. Plus, with Loom for Teams, you can bring your remote workforce to record, watch, and collaborate on a shared workspace.
A Team Library comes with Loom where you can share, collaborate on, and watch videos. The Advanced Admin is a centralized user management system that gives you complete control over your content.
Pricing: Individuals can try the Free plan at zero cost or choose a paid plan starting at $5/month
Possibly one of the fastest Remote Control applications, AnyDesk uses banking-level security and encryption protocols enabling secure and reliable connections with devices remotely.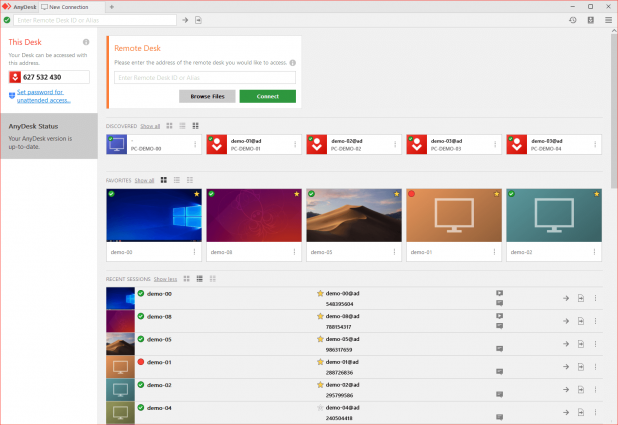 It also functions as an online teamwork partner where your employees can join in and work on text, pictures, or source code together. You can even share files with its unique built-in file transfer system between computers quite conveniently.
Being lightweight, AnyDesk allows efficient streaming and can adapt to all bandwidth levels allowing everyone to enjoy smooth work sessions.
Pricing: Subscribe to a limited range of features with AnyDesk Lite plan starting at $10.99/month
If you are required to communicate with customers during coronavirus consistently, give this distraction-busting tool a tryout. Powered by an artificial intelligence engine, it allows music composition that helps listeners improve their focus and concentration, relax, sleep, take naps, or even meditate.
This streaming music service is recommended for remote employees who end up working longer hours without adequate breaks. Brain.fm has been growing in popularity as users find their functional music an effective means to control their mental state on demand.
Pricing: Try 5 sessions for free that you can upgrade to a premium version with unlimited access at $6.99/month
Noisli is one of the most popular background noise and color generators that works to boost employee productivity with its high-quality ambient sounds focused on creating a relaxing environment. It has been designed to drown noises that are annoying, in turn creating a pleasant audio atmosphere so that employees can concentrate on their work better.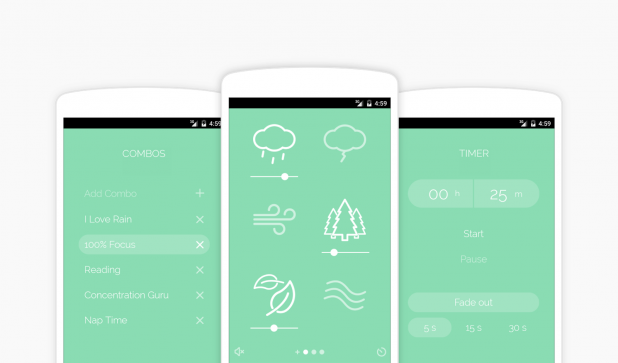 Offering 28 high-quality background sounds, you can combine them or play individually to make them your own. Noisli allows you to work in sessions with its Timer to prevent burnouts, thus optimizing productivity.
Pricing: Sign up for a free Noisli account or opt for a Pro version at $10.00/month/user
Evernote is a popular SaaS tool for remote teams that acts as your ultimate team planner for just about everything. It serves as an online notebook where you can create agendas, write notes, memos, journals, craft presentations, annotate documents with comments during team meetings, and share it with colleagues whenever you need to.
The platform's real value lies in the fact that you can review your captured notes at any point in time, anywhere across the globe, as the system syncs your notes and notebooks across devices.
Pricing: Take great notes with Evernote Basic for free or upgrade to Evernote Premium at Rs. 190/month
Is your remote workforce doing a lot of content-heavy work? Why not get a dedicated Grammar Checker software that does basic proofreading and reviewing of your content, technically taking on the role of your Writing Assistant?
Grammarly is an extensively used tool by businesses and individuals that functions as a sophisticated grammar and contextual spell checker, corrects punctuations, and enhances vocabulary. It uses artificial intelligence and natural language processing to highlight suggestions for numerous writing styles, grammar, vocabulary, and syntax that helps in generating mistake-free content.
Pricing: Use limited features on the free plan or get Grammarly Premium at $29.95/month
Working from home is easy with Krisp, your new and friendly noise suppression tool that can virtually eliminate background noises for your voice and video calls. Working bi-directionally, the tool ensures that you will not hear any noise coming from other call participants and vice versa.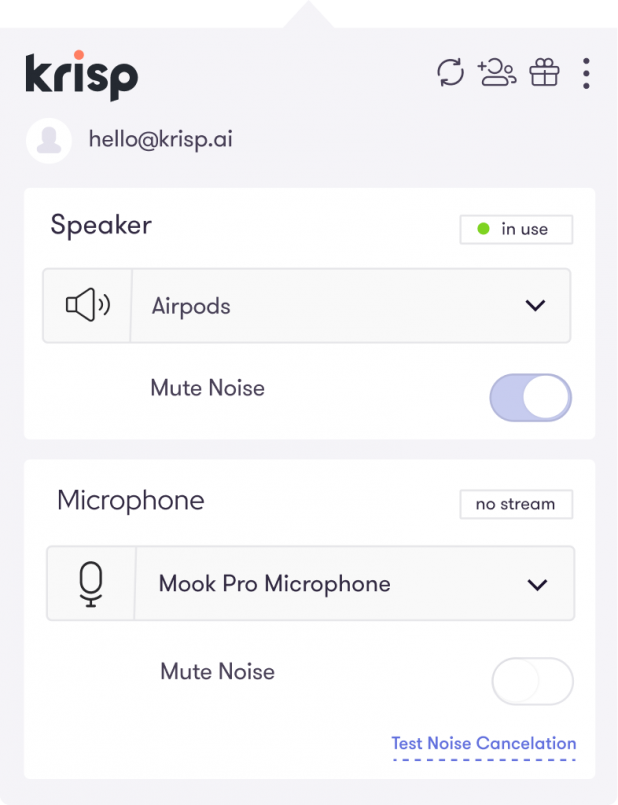 Krisp can be used in conjunction with any app or service, and the noise cancellation process takes place locally on the computer. For team collaborations over audio and video conferencing, live streams, online training, and more, Krisp is unquestionably a handy tool.
Pricing: Get Krisp for free or download the Pro version at $5.00/month
One of the cleanest and simplest mind mapping tools available in the market, Coggle is a fast and innovative business intelligence solution. It enables individuals or teams to brainstorm, ideate, take notes, research, plan, report, or document any creative undertaking.
To simplify complex information, Coggle can be used to collaborate with your remote teams in real-time through diagrams, flowcharts, and image uploads through a shared workspace. With a no setup structure, this web-based application unleashes your creativity through a process of seamless visualizations.
Pricing: Discover the benefits of Coggle for free or opt for the Awesome plan at $5.00/month
An agile, cloud-based task management tool, IDoneThis is a solution that enables teams to keep track of tasks and ensure that the jobs get done. Ideal for busy teams, the platform simply divides assigned tasks into pending and completed categories that are marked as 'Dones' and 'Goals'.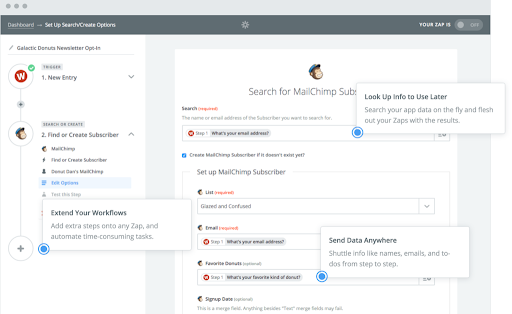 The tool has a dedicated feedback system, which suggests that there is no need for periodic performance reviews. IDoneThis has a special feature that allows the sharing of individual accomplishments of achieved goals with the entire team.
Pricing: You can try any plan on a 3-day free trial and then upgrade to the basic paid plan at $12.50/month/user
Final Thoughts
No matter where you are working from, every leader and subsequent employees are expected to perform with the same level of efficiency that they offered in an office environment. To ensure that productivity and standards are consistently met, the need for tools that enable better communication, collaboration, and organization has become even more important in the current scenario.
Many companies have gone ahead with integrating these essential tools as part of their daily operations to facilitate better output from their remote working teams. That said, there is also the necessity to establish best practices to ensure that the integration creates a better work-life balance and is a blessing to social and family life for anyone who is working remotely today.