Data is the most important thing that a business or organization never wants to lose. It contains all the information regarding the future plans, the statistics of previous years, the data of all the customers and employees and business planning's, etc. What if all this data gets delete or the drive gets formatted where it was stored? In this, the article you are going to know about what's a data recovery and why it's important.
When and Why We Need Data Recovery?
Data recovery is a process in which we retrieve or recover files and folders such as photos, videos, audio files, documents, and other file formats from data storage devices such as smartphones, computers, USB drives, memory cards, external hard drives, digital camera, etc. There are many causes that can lead data to be erased from the data storage device where it was saved but deleted data isn't permanently deleted. Whenever a file is deleted, the device removes the reference of the file from the data storage drive and after removing the reference/header files the device can no longer see the file and you can save any other new file on that location.
The deleted files remain on the drive until the user don't other files are saved in the same location. A computer can't read the deleted files and this is where data recovery comes in the game. Data recovery is the process of recovering or restoring the data that has been crashed, made inaccessible, accidentally deleted, or corrupted and your device can't view it anymore. Data recovery is important for individuals and organizations in the case when their important data is deleted. It enables the user to easily recover the deleted or lost pictures, videos, documents, and other files without getting into much trouble. A variety of data recovery tools are available online and you can use any according to your needs. Here, we will talk about the iBeesoft free data recovery tool.
What is iBeesoft Free Data Recovery and Its Features?
It's a free data recovery software to download and make it possible for the users to recover deleted, lost, crashed files, folders, pictures, videos, audio files, and documents from a variety of storage devices like memory cards, USB flash drives, digital cameras, and smartphones. It supports both Apple and Microsoft devices. Here are some of its amazing features that you can take a look at to understand better.
Features of iBeesoft Free Data Recovery
Easy to Use:
iBeesoft is very easy to use and it's made for all people including those who don't have any kind of technical knowledge and they can use it as well to recover their lost files.
Operating System Support:
The support for both Apple Mac OS and Microsoft Windows makes it useable for both users and it works very well without getting any effect in quality.
Reliability:
iBeesoft is very reliable and efficient to restore deleted files from all kinds of storage devices such as computers, smartphones, and camcorders, etc. It's very safe to use and any of your data isn't at risk.
Recovery Rate:
It offers the highest recovery rate when it comes to data recovery due to its powerful and latest algorithms and scanning techniques.
Supports Different Scenarios:
It doesn't matter how the data was deleted, accidental deletion, formatted device, virus attack, or hardware failure; iBeeosoft will recover it using its latest scanning techniques.
Recover Different File Formats:
You can recover document files, images/photos, audio, video, emails, and other file formats quickly by following three steps.
Supported Storage Devices:
You can easily restore lost files from devices such as PC/laptop, Pen Drive, RAID, Music/ Video player, digital camera, and other storage devices.
How to Use iBeesoft Free Data Recovery?
If you want to recover deleted data from any storage device, then you should read this. Here you will learn how to use iBeesoft data recovery for quick data restoring process within 3 steps that are given below:
Step 1: Installation Process
The very first step that will initialize this data recovery process is the installation of iBeesoft data recovery on your PC or Mac. Visit this https://www.ibeesoft.com/free-data-recovery/ to download the free data recovery software and install it according to the instructions that will be given to you while the installation process. Once it's installed completely, launch it on your computer.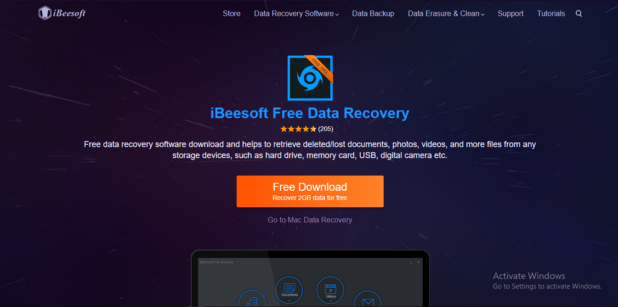 Step 2: Select File Type
On launching the iBeesoft free data recovery tool on your computer, you will see a window showing your 6 types of file options such as Documents, Audio, Archives, Pictures, Video, and Other Files. You may select according to the file types that you want to recover and click on the "Start" button. In the next step, it will ask you to "Select a location to start recovering data", choose a location where your data was lost, and click the "Scan" button to start the process.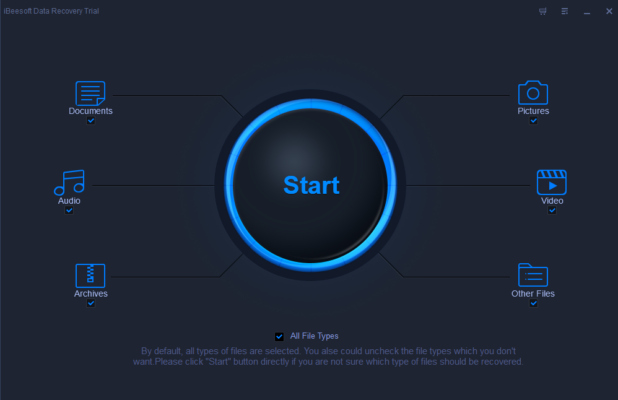 Step 3: Preview and Recover Deleted Files
The scanning process may take some time and the scanning time usually depends on the size of the storage drive. Once it's completed, all the recovered files will be sorted according to their file type and further into file formats. The good feature which iBeesoft free data recovery software offers at this moment is to preview the files before restoring them to your computer. You can preview which files are important for you and start restoring them and hence free data recovery is completed.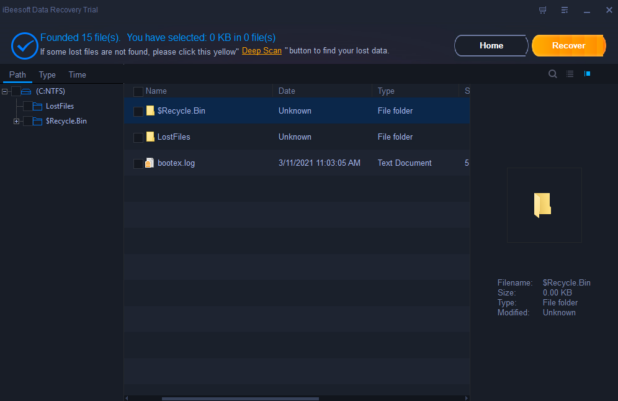 Note: iBeesoft free data recovery tool offers free 2 GB data to recover but if you want to recover more files then we would recommend you to buy a license. iBeesoft has 3 types of license such as:
Family License
Personal License
Company License
You can choose any, according to your requirements, and start recovering unlimited data and large files.
Pros of iBeesoft Data Recovery
Available for both macOS and Microsoft Windows.
Easy to use and user-friendly GUI.
Preview files before restoring them.
Two-mode quick scan and deep scan.
Cons of iBeesoft Data Recovery
You can only save recovered files on a computer.
Tech support can only be availed using email.
If you ever get into such a situation where you lost your data, you can take help from iBeesoft free data recovery software to get your deleted files back. Besides data recovery, iBeesoft also offers iPhone Data Recovery, File Backup etc.