There will always be a place on the professional music scene for vinyl and CDs, but when it comes to simplicity, convenience and affordability, digital really is the way to go.
Over recent years, DJ apps and software suites have become more intuitive and user-friendly than ever before; you no longer need a degree in software engineering to get the best out of the most epic apps on the scene, which can also be surprisingly affordable.
Whether you are exploring digital DJing for the first time or simply looking to upgrade your current apps, here's a brief rundown of the very best DJ software money can buy right now. And if required there are DJ finance packages available to assist in the purchase.
Native Instruments Traktor Pro 3
A fantastic choice for newcomers, which has more than enough power and versatility to satisfy the needs of advanced users. The Traktor Pro 3is one of the most straightforward software suites of its kind to get to grips with, it combines performance-quality effects with Sample Decks, Remix Decks and a Loop Recorder. It's an absolute bargain at its current price.
Ableton Live
Initially launched purely as a production tool, Ableton Live has evolved into a household name for discerning DJs worldwide. It's become a true all-in-one software suite for electronic musicians, boasting a biblical array of built-in instruments and effects alongside a long list of optional plugins for unbeatable versatility.
Serato DJ Pro
Another household name that powers much of the pro DJ scene, Serato DJ is the choice of DJ equipment for professional club DJs. Serato software is famed for its reliability and low-latency, along with the fantastic simplicity of its user-interface. It supports a wide variety of controllers with the convenience of plug 'n' play connectivity, alongside all the usual features such as sampling capabilities, effects, four-deck mixing, sync and analysis.
Pioneer DJ rekordbox DJ
Pioneer's homemade DJ software suite is compatible with controllers from most major brands, though is at its best when paired with something from Pioneer DJ. Fully overhauled in 2015 Pioneer DJ rekordbox DJ delivers world class mixing, effects ,sampling capabilities, looper, beat slicer and eight-slot sampler. It also has a useful Auto-Mix feature that is a hit with beginners; it uses AI to more or less do most of the hard work on your behalf.
Native Instruments Traktor DJ
This is the mobile version of NI's world famous software suite, which to a degree mirrors the look and feel of its desktop counterpart. The mobile version is somewhat stripped back and simplified, making it as easy as possible to use its faders, EQ and a library of effects. Several add-ons are available to expand its functionality further, which like the app itself are practically given away.
Algoriddim djay Pro
Algoriddim djay Pro is definitely worth checking out if you are looking for a feature-packed mobile app that doesn't compromise on quality. These guys more or less pioneered mobile DJ software, at least in the sense that they were the first to deliver an iOS and Android app that really means business. This is not a watered-down approximation of a companion desktop app; it is a purpose-made, precision-engineered piece of DJ software that confidently outperforms any comparable suite.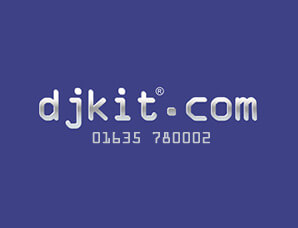 For a full selection of software and other equipment, check out a reputable online retailer such as djkit.