What is web design important? Why should you go for it? Let's look at several creative solutions you could use to improve your business.
Your business will never feel or look real to you or your audience until you have a website that boldly reflects your brand and values to the world. Most businesses lose out for lack of a better understanding of the importance of web design and how to build a better website for their business.
A good website design sets the first impression, builds brand identity, and, most importantly, credibility of who you are to your audience. For instance, if only given a few minutes to consume certain content, it's no secret a majority will opt for something beautifully designed rather than something very plain and simple.
Given that website development involves a lot of steps, it's advisable to work with professionals with relevant expertise and specialization. This is why Irwin from Chromatix said that web design these days needs the right team to handle web development procedures. In his words: "You would not entrust your heart surgery to your GP (general practitioner)."
That being said, we'll now discuss several web design creative solutions that you could implement on various business strategies.
Creative Web Design Solutions for Your Business
1. Make Use of Solid Navigation
Your audience wants to obtain information quickly and easily. Nobody wants to access your site and find it hard to gain information. To ensure leads remain on your page, you must consider implementing navigation that is easy to use for your audience.
Most visitors' attention spans are short. Poor navigation will turn them away and further discourage them from engaging on your page. To avoid this, you will need to help them access information more easily and quickly. Having a properly designed navigation will help your audience gain the information they need and ensure leads remain on your page.
You can achieve this by making the navigation simple and self-explanatory. Also, include broad headings that encompass numerous subtopics so that information is easily accessible.
2. Use a Responsive Design
Responsive websites are highly user-friendly. With the growth of the use of mobile devices, we can't argue about the importance of using responsive designs to grow your business. Your audience will access your site from several devices, including smartphones, tablets, and desktop computers.
You must ensure each person gets to enjoy a positive experience on your website no matter what device they are using. A positive experience means leads remain on your site. And an excellent responsive web design service will help your business stay ahead of the trend.
Therefore, if you want to keep leads engaged on your page for a longer time and have a successful website design, ensure you integrate a responsive design.
3. Use Visual Elements Purposefully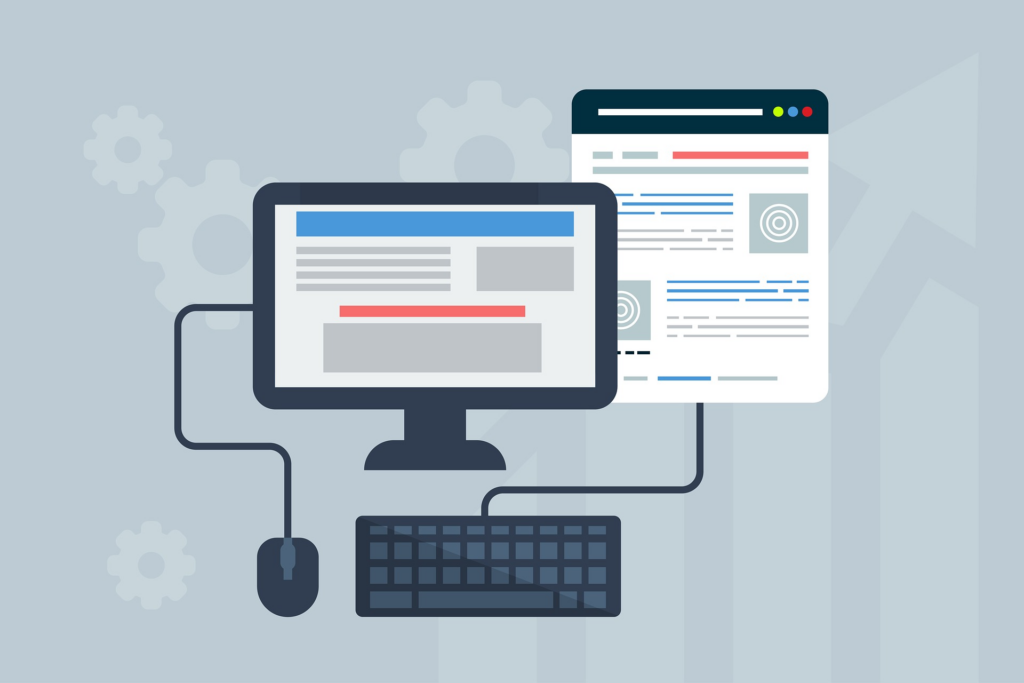 While visual elements are great for engaging the audience and breaking up text, most businesses lose out by going overboard with the images. This leads to their site being crowded with photos and videos. Ultimately, a cluttered site like this may make a user feel overwhelmed and less likely to interact with it for an extended period of time.
You may think it's a great idea to go overboard with photos and videos. But in reality, it makes it hard for your audience to read the page. If you want a successful site, consider balancing images and text. Don't add images just for the sake of increasing engagement. This is not the right way to go about it.
Use visual elements purposefully. If, for instance, you have a block of text detailing your services, you can integrate a video below the text that gives more information about said services. This will create more interest in your audience and lead to more engagement with your page.
Once you know the significance of a good web design, you make more tactful decisions regarding your site.
4. Write a Quality Copy
Your audience will always visit your website to derive information. They expect to obtain helpful information from your site. For this reason, you need to ensure you write a quality copy. A good copy will keep your audience engaged longer and create more interest in what else you might have to share with them about your services/goods.
For consistency, ensure your writing style aligns with your website's style. The content you put on your site is as essential as the overall design. Hence, you need to provide your audience with valuable information.
5. Check Your Page Speed
Having an excellent web design won't matter if your audience never gets to see it. Page speed is an essential element to incorporate into your web design. It's a key factor in ensuring your page loads quickly and that your audience obtains information fast.
If your page takes too much time to load, your audience will lose interest fast and opt for a competitor's page instead. To monitor your page's speed, you can rely on page speed services offered by web design companies. This will ensure you reap the advantages of a fast-loading page while you focus on running your business.
6. Have a Style Guide
Apart from forming the basis of your website appearance, a style guide separates you from the competition. It ensures a consistent brand image display across all pages of your website and builds brand recognition in your audience.
Final Thoughts
Your website design plays a significant role in your online marketing success. To make your business stay ahead of the trend and obtain good results, you must consider investing in designing a website that draws people to learn more about your business.
To improve your website experience and transform your business, consider the implementation of some of the creative solutions listed above to create a lasting impression.