The e-commerce economy has had a dramatic increase and is expected to expand its upward trajectory and rapid development. No matter SEO is the key to success to any online business. Still, some people neglect this priority as some sort of time waste for their online store. If you are selling products on your website, it must be located easily by its potential customers or prospects. The reason why we compiled this post is to create awareness among thousands of newbies to blogging who struggle a lot but can't get traffic to their respective online stores.
The main reason for SEO failure is because the people who are new to blogging quit after few months – they want quick results. However, according to Ahrefs (world recognized SEO tool site), the average time a website requires to gain adequate traffic is one year. Showing up on the first page among search engines when customers are looking for something you sell requires some real hard work and SEO knowledge.
SEO Tips to Consider when Optimizing Your E-commerce Site in 2018
The main goal of this post is to improve your e-commerce with the best SEO strategy in 2018. Here is the list of some best things to utilize to improve your e-commerce site's SEO.
1. Keyword and Topic Research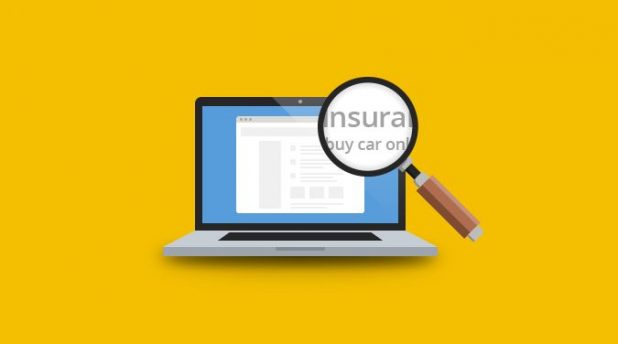 The very first step to start your SEO journey is to find some rich keywords for your e-commerce site. Do not rush in. Take some time to research your potential keywords that suit the business or products you sell. Long-tail keywords tend to rank higher in certain niches especially when your competitors are not already using them. One main reason why these keywords attract a lot of traffic and increase conversion rate is that many user queries are already covered in them. Always rank keywords while keeping the user's perspective of reading your store content in mind.
2. On-Site Optimization
On-site optimization is one of the easiest yet effective parts of SEO. You can optimize a number of spots in the HTML code for every page of the site. Unfortunately, the majority of website owners do not bother with this step. But isn't it good? You get the chance of getting one step ahead of your competition.
Here are certain terms you can optimize based on the website requirements.
Title: Title tags must describe what you're selling in an easy and friendly way.
URL: Your website URL and sub URLs must reflect the type of content present on the page.
Headings: Use headings and subheadings correctly and incorporate relevant keywords accordingly.
Meta Descriptions: Yes, Meta descriptions don't have any effect how well a website ranks, but they can influence people to click when noticed on the search result pages.
Choosing an efficient hosting is also the foundation of website optimization. There are a number of available website builders on the market, make sure to choose an efficient one.
3. Use Unique Product Descriptions
Many e-commerce website owners tend to use the same product descriptions provided by the manufacturer or that of other e-commerce sites i.e. Amazon, Wal-Mart, eBay. In this way, they end up resembling cheap affiliate sites. The best way to increase your conversion rate is to create unique content for each product you sell. Also, the same content can lead to additional problems due to same filters and category options allowing the algorithm to create different URLs with the same content.
4. Blogging
Why some of the biggest and well-recognized e-commerce sites have a blog is not because the online store owners have a lot of spare time or they love to write posts. Although some people find passion in blogging, it can also serve as a great SEO and marketing strategy. For instance, if you're selling smartwatches on your store, you can start a blog reviewing different smartwatches and post comparisons.
An efficient way of starting a new blog is to regularly post buying guides, offers, discounts, tips, and coupons for the products you wish to promote. You can create a deep bond between your leadership and customers with internal backlinks to certain products within the blog.
5. Optimize Product Images
The first thing any buyer notices is the product images. Optimized product images are considered a sales factor for any e-commerce site. Make sure the images you upload for your products are compelling, high-quality, easy to load, and unique. You can add value by filling out the ALT tag and a description with rich keywords to help Google Images locate your product. This also lets the bots find your products.
6. Add Rich Backlinks
Creating rich backlinks is one of the most difficult parts to accomplish in SEO. You're the decision maker of what goes on your website, but it's harder to convince other sites to post content with links back to your products or website. Having high-quality and relevant content on another website with backlinks to your website is also a factor in how Google decides to rank sites.
The best way to convince other websites to backlink is to create free content for them – you're adding value to their site. This phenomenon is called guest posting. Search for other websites similar to your niche that have a great number of users and accept guest posts.
7. Mobile View Optimization
The use of mobile phones over the past few years has increased rapidly and more and more people have started using mobile phones to discover anything and everything on the internet. One must have an e-commerce website optimized for mobile users to handle this growing use of smart devices. An effective mobile SEO can help you get one step ahead of your competitors. If you optimized your website for mobile use in 2018, congratulations because the On-page SEO of your website is taken care of.
Wrapping up
The SEO journey can never be completed. An e-commerce site lives on the edge of how accessible it is to potential customers. And, incorporating SEO guidelines to help customers find you will make a huge difference to your revenue and sales per year. In case of further questions, feel free to comment down below.