Do you know the number of brands that currently have a presence on Instagram?
A whopping 25 million!
Most of these are small and medium-sized businesses who don't have access to big marketing budgets or teams. And Instagram provides an inexpensive yet simple way for them to reach their target audiences effectively. 
With more than 1 billion monthly active users on Instagram, no matter which industry you're into, your target audience is likely to be on Instagram. You just need an effective strategy to reach out to them. A strategy that is foolproof. 
Unfortunately, though, it's easy to commit some rookie mistakes if you're new to Instagram marketing. And some of these can be detrimental to your growth. So, here is a list of six of the most common Instagram marketing mistakes you need to watch out for. 
1. Posting Irrelevant Content
In order to do Instagram marketing the right way, the first thing you need to ensure you post relevant content. And by that, I mean content that's related in some way to your brand, products, or industry. 
I've come across many business accounts that post content that's not related to their niche in any manner. Such content only confuses people who are following these accounts. 
Think about it. Why does anyone follow your brand? Because they're interested to learn more about it. If they find you posting content that's not related to your brand or industry at all, they'll lose interest and unfollow you. So, post photos and videos that are relevant.
2. Being Overly Promotional
We get it. Your brand has a presence on Instagram because you want to promote it. Your followers and target audience understand that as well. 
However, don't go overboard with the promotion or they will soon lose interest in whatever you have to say. You need to tone it down and find a way to showcase your products aesthetically. Sharing use cases of your products or services is a great way to do this.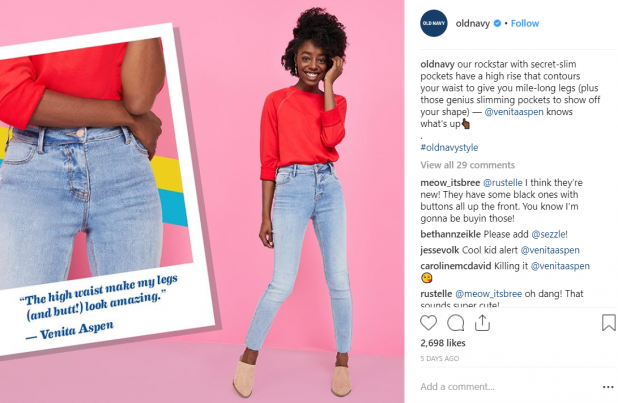 3. Posting at Random Times
If you're guilty of posting content to your Instagram account at random times, stop right away. The time and frequency of posting matter a lot in Instagram marketing. 
To ensure that your posts get maximum visibility, you must post at the right times. This means the times when most of your target audience is likely to be active on Instagram. 
However, it can take a bit of trial-and-error to find the best times to post your content. As an exercise, try posting on Instagram at various times of the day for a while. For example, at 8 am, 1 pm, 5 pm, and 8 pm. 
If you have a business account on Instagram, you should be able to view your post analytics. Check which of these posts are performing the best in terms of likes, comments, and saves. 
Based on such analysis, identify the time when your posts are likely to get the maximum engagement. Stick to this time whenever you post new content to Instagram going forward. 
You must also decide your posting frequency. Random posting times can confuse your followers and encourage them to unfollow you. So, decide on a schedule (daily, twice daily, thrice a week etc.) and make sure you stick to it.
To make the process easier, automate your posting according to your posting schedule. You can make use of apps like Planoly or Preview to do this.
4. Enhancing Your Photos too Much
In your attempt to make your photos look good, don't overuse your filters or edits. 
While you should make minor enhancements to improve the quality of your photos, remember that heavily-enhanced photos don't look genuine and people are easily put off by them. 
Authenticity is the key to successful Instagram marketing, so go easy on the edits. 
5. Failing to Engage
One of the biggest mistakes many brands make is to not engage with their followers enough. 
If your followers have made the effort to write a comment on your photos or videos, you should definitely take the time to respond to them. Even a heartfelt "thanks" can go a long way in building a connection with your audience. 
So, set aside some time to go through the comments on your posts and respond to them. This will, in turn, encourage more followers to comment. 
Also, write your captions in such a manner that compels your audience to engage with your posts.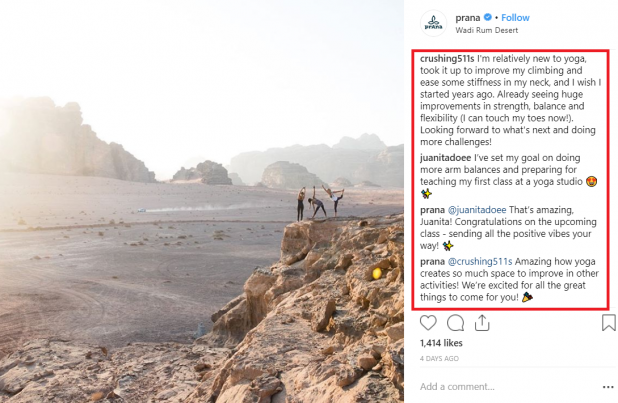 6. Buying Followers
If you're considering giving your Instagram account a quick boost by buying some followers, don't. 
What you might not know is that you're likely to get a bunch of fake accounts or bots when you buy followers. That means bidding adieu to any real engagement from them. 
However, your ultimate objective from Instagram marketing is to generate engagement and sales, right? A bunch of fake accounts can hardly help you accomplish either of these goals. 
So, hold on to that money. It can be put to better use elsewhere. 
Final Thoughts
Having a clear strategy is essential for the success of any marketing activity. And the same goes for Instagram marketing too. Use the tips mentioned-above to craft an effective Instagram marketing strategy and take your business places.