Social media is the most talked-about addiction today. Digital disruption has hooked people to social media platforms spawning new avenues for marketing.
Social media has offered a level playing field where everyone from global corporations to budding startups can showcase their offerings, without spending too much time and money. Whether you are a social media expert or have stepped into digital marketing only recently, you need to stay abreast of the latest in social media marketing. 
In this blog, we have compiled a list of 10 such latest developments in social media marketing that will help your business stay ahead of the social curve in 2020. So, let's begin. 
1. The Rise of Influencers
While the concept of influencers isn't new, it has been gaining more traction of late, all thanks to the digital medium. With well-known public figures endorsing them, it has become easy for brands to gain more credibility while getting exposure to a community of loyal followers. 
As a business, you can capitalize on an influencer's reach in many ways: you can ask them to review your product or services. You can also opt for content syndication wherein you can share your content on their social media pages. 
Renowned brands including the likes of H&M, Motorola and Samsung have successfully incorporated influencer marketing in their social media strategy. Because smaller businesses cannot afford to rope in highly popular figures, they are increasingly seeking micro-influencers. 
Micro-influencers are social media accounts with only a couple of thousand followers. They can help you reach the right set of audience provided you chose the right influencer. 
For instance, if you own a restaurant serving French food, you can reach out to a popular micro-influencer in your niche (e.g. a French food blogger) instead of a celebrity chef to promote your venture effectively. 
2. Engage your Audience via Stories
The concept of stories was introduced by Snapchat 5-6 years back. Videos shot in a vertical form that lasted for just 24 hours gained immense popularity among Snapchat users, particularly the millennials. Instagram, Facebook and LinkedIn followed suit, as a result of which stories are now all-over social media. 
According to a recent study, over 500 million accounts use stories on Instagram every single day.  
Ephemeral videos and photos shot in a candid manner are a great way of engaging your audience because they:
Arouse user interest and intrigue more than any other form of content.
Can be created within minutes.
Offer a sneak-peek into a brand's work culture and core values.
Are relevant for today's low-attention span millennials.
Are immensely cost-effective. Brands can create snippets positioning their brand without spending a penny.
So, as a business, if you intend to target millennials, stories can be a great medium of connecting with your audience provided you offer high-quality content. 
You can either demonstrate your products and services in action or craft 'behind-the-scenes' videos of your workplace. Done the right way, stories can help you forge strong ties with your customers.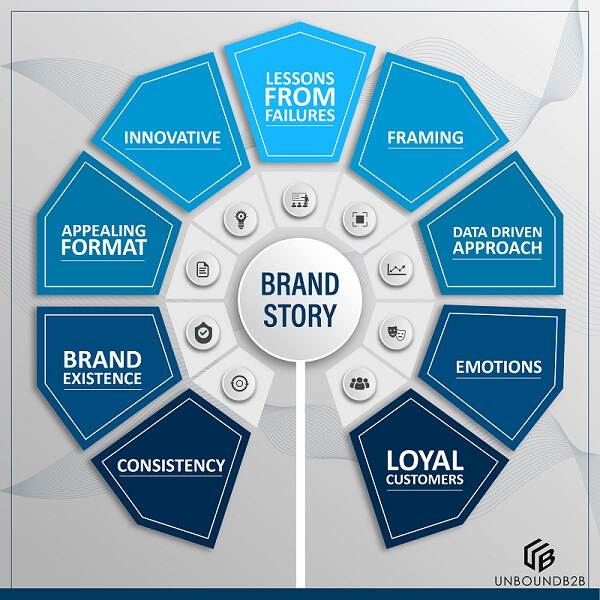 Suggested Reading: How Important is Brand Storytelling?
3. User-Generated Content Gaining Traction
One of the key challenges for any brand is constantly creating content that is engaging, interesting and out-of-the-box. To optimize content generation, brands are now shifting their focus to content created by their audience. Many of these brands do so by asking their customers to:
Initiate or promote a hashtag trend.
Send images that showcase their product/service.
Share a video demonstrating how the brand has positively impacted their lifestyle.
Renowned automobile brand BMW has been following this practice for a long time. They frequently use the hashtag #BMWRepost to share social media posts of BMW owners and their rides. This creates a win-win for both the parties: BMW owners get a platform to show off their rides while BMW gets to show off their loyal customer base.
Along similar lines, Adobe uses the hashtag #Adobe Perspective wherein Adobe users get an opportunity to showcase their capabilities while Adobe gets promotional content free-of-cost.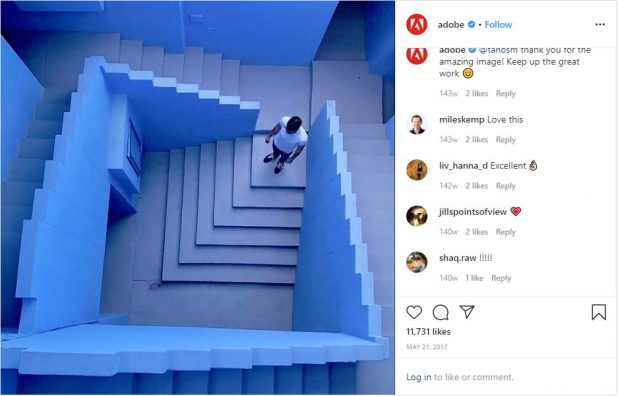 Several consumer brands including the likes of Reckitt Benckiser, Godrej and HUL have roped in influential YouTubers to disseminate positive word-of-mouth about their products. Given the popular audio-visual platform YouTube is, consumers can now see how a product works in real life before making a purchase.
4. Emphasis on Personal Messaging and Chatbots
As brands bolster their presence on social media, they receive hundreds of customer queries every single day. It may not be possible for them to answer these through social media posts. And that's where personal messaging comes into picture. 
Personal messaging platforms allow businesses to respond to customer queries in a much shorter timeframe. They also make for hyper-personalized user experience. 
As per a recent study by GlobalWebIndex, around 63% of consumers prefer private messaging apps over other channels of communication. The results of the study have been summarized in the chart below.
Several brands have taken note of this trend and have started leveraging platforms like Facebook Messenger and WhatsApp to reach users.  Many of them are integrating their chatbots with these messaging platforms and other live chat tools. Chatbot integration offers a range of benefits: 
Allows brand to provide customers with specific, prompt answers.
Disseminates information related to their products and services.

 

Encourages users to visit their product page enticing them to make a purchase.
Augmented Reality (AR) on chatbots allows users to try products in a virtual environment.
5. Rise of Close-Knit Groups and Communities
As the number of social media users is burgeoning, businesses are seeking new avenues to connect with their target audience. Even consumers prefer connecting with like-minded individuals sharing common needs and interests. This proclivity has given rise to close-knit groups and communities on all social media platforms. 
Social groups bring an array of opportunities for businesses:
Groups offer better organic reach.
Groups allow you to connect directly with users who 'might' be interested in your offerings.
Group invite frequent discussions allowing you to forge meaningful connections in the long run.
Groups allow you to convey your message through more engaging content.
In 2018 and 2019, Facebook introduced a couple of new features in its groups. With these changes, business pages can now participate as individuals and convey their message through more engaging content and get direct feedback on their products. 
6. Augmented Reality to Enhance Marketing
Among the latest social media marketing trends is Augmented Reality (AR). Snapchat can be accredited for introducing AR into the social media space. Social platforms are using AR in a big way:
Snapchat users can apply AR filters and lenses to their updates; they can even create their own filters.

 
Snapchat has recently introduced a feature called 'Shoppable AR' where consumers can try out a brand's products using lens after which they can be directed to the page where they can make a purchase.

 
Following the popularity of AR on Snapchat, Instagram is also integrating AR features into its platform.
Facebook has introduced a tool 'Facebook AR Studio' that allows artists to create their own interactive camera experiences.

 
Considering how social platforms are vying for a slice of the AR pie, it won't be long before we witness more and more brands building their virtual stores on social platforms. These virtual stores will minimize, if not eliminate, the need for visiting physical stores and compel people to buy more. 
With brands crafting stunning AR experiences for consumers through lenses, games and other interactive tools, we will have more and more users wanting to share their experiences. This will go a long way in generating positive word-of-mouth for these brands. 
7. Live Streaming Gaining Ground
Live streaming on platforms like Facebook has been there for a while. But, it was only recently that brands have woken up to its indispensability. Brands that want to sound more 'human' are embracing it in a big manner. Facebook Live broadcasts reached 3.5 billion in 2018-and the number will only rise in the years to come. 
Live streaming of any major event (such as a product launch) allows businesses to offer exclusive content and create excitement around their offering. This creates a win-win for both the parties – consumers can ask questions and offer feedback in real-time while brands can make adjustments to their offerings well in time to avoid any goof-ups in future.  
8. Emphasis on Reviews
Facebook reviews are one of the most important metrics that online users consider before making a purchase.
Those considering buying from a brand will most likely visit its Facebook business page to read its ratings and reviews. If they come across unsavory comments, they may be deterred from buying from the brand. 
As per a recent study, 88% of consumers trust online reviews as much as personal recommendations.
Because Facebook reviews serve as a crucial social media marketing tool, businesses need to proactively manage their reviews on the platform. They should encourage their happy customers to share their experiences through reviews. And if some unappetizing comments appear, they should be prepared to handle it in a patient and professional manner. 
Businesses should acknowledge the negative and welcome suggestions on how they can improve customer experience. Facebook reviews are among the emerging social media marketing trends that are going to play a major role in shaping the online reputation of businesses.
Suggested Reading: Do People Really Look At Facebook Reviews? Here's Why It Matters
9. Retargeting through Dynamic Ads
Imagine a user visits your website, browses your product list, adds one or two products to his shopping cart but does not make a purchase. Because such users are valuable prospects, it's vital that you leave no stone unturned in encouraging them to buy from you. 
Dynamic ads come to your rescue here – using dynamic ads, you can create a tailor-made ad for each user featuring the products they have viewed on your website. The user will see these ads on their Facebook and Instagram feeds when they log in next time.
The advantage of dynamic ads is that you can remind your prospects of the products they are apparently interested in and improve the odds of them visiting your site to make a purchase. 
With dynamic ads, you can show customers the latest offers, product reviews, shipping information or highlight other key features. Used the right way, dynamic ads can augment your lead generation efforts and tempt consumers into making a purchase. 
Suggested Reading: A Beginner's Guide to Facebook Dynamic Product Ads for e-Commerce
10. Diversification through Smaller Networks
Businesses are no longer relying on Facebook or Instagram alone to market themselves. They are increasingly expanding their digital presence through other smaller platforms which includes the likes of TikTok, Reddit, Quora and Snapchat- all of which can be potent tools for lead generation.
By diversifying their presence businesses can: 
Mitigate risk by reducing dependency on just two or three platforms.
Gain an early-mover advantage. Because there's relatively less competition on these platforms, businesses can advertise their offerings by spending much less.

 

Cater to a younger, tech-savvy audience that uses these platforms on a regular basis.

 
Video-based social networking app TikTok is brimming with opportunities. Though the platform is relatively very young when compared to Facebook or LinkedIn, it has more than 500 million monthly active users, most of whom are youngsters. This makes TikTok the perfect podium to attract a younger audience. 
Businesses are increasingly using the app for creating brand awareness. They are engaging a younger audience through humorous videos and challenges which they are specifically using for this platform. 
News aggregation site Reddit ranks 26th globally on Alexa. It is considered 'the front page of the internet'. Reddit is the place where all kinds of memes originate, so getting on the first page of Reddit can open a plethora of opportunities for any business.
The Final Word
While it's true that social media is a highly volatile space where new trends emerge every couple of months, keeping yourself abreast of the latest in social helps. By incorporating these trends in your social media management strategy, you can not only reinforce your lead generation efforts but also position your brand effectively and earn valuable customers.