As you establish your corner of the internet, the success of your efforts hinges on your online marketing strategy.
Appear on the first page of Google, and you can claim a majority of all internet traffic. Get stuck on Page 2, and the odds are considerably stacked against you.
In your quest to gain visibility, you've likely heard of Search Engine Optimization (SEO). This is the process of setting up your website or web page to help it rank within the Search Engine Results Pages.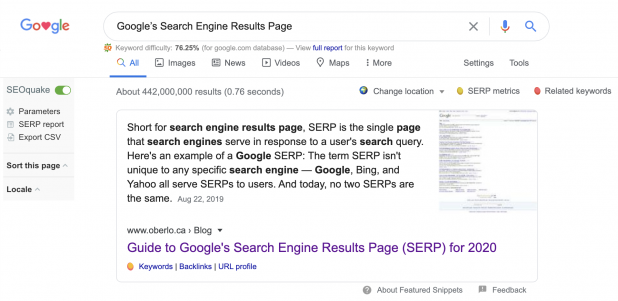 International SEO focuses on reaching a global audience while local SEO centres on amplifying your community presence. Which one should you prioritize and is one more important than the other? Read on to learn the right strategy to take as you direct your business forward.
What is International SEO?
Also known as global SEO, international SEO is the practice of expanding your digital reach as far as you possibly can. It means targeting traffic from all over the world, using keywords and phrases designed to put eyes on your content from a wide geographical range of internet users.
This strategy can be successful if you operate an e-commerce store that isn't tied directly to your local community.
However, it comes with a ton of behind-the-scenes work that can often negate any momentum you earn.
The main challenge is the incredible competition you're up against daily. While it might be easy to outrank your local competition, it can be nearly impossible to best some of the global giants in your industry niche. Moreover, there's the added work of translating your content into multiple languages to help it climb the SERP ranks.
Even then, you're up against some fierce competition. Every website in the world is also targeting those same key-phrases. Unless you can offer content that's heads above the rest in terms of quality and relevancy, restricting your efforts to international SEO alone can be a costly and challenging endeavour.
Why Go International?
Understanding the risks and work involved, why should anyone pursue an international SEO strategy?
The most logical reason is if you know for sure that a large portion of your web visitors come from a country outside of where you're physically located. Or, your traffic data might show that most of your visitors speak different languages.
In either case, you can optimize your website to be as user-friendly as possible for your international audience. It helps to think of this process as geo-targeting, but with a twist.
Instead of designing your site to attract local traffic, you're optimizing it to appeal to different countries and languages. As such, a wholly internationalized site is one that accommodates both a country and language that's different from your own. To set one up, there are few strategies to employ.
Create a URL structure that targets a particular country or region
Use hreflang or language meta tags to indicate the language(s) of your content
Create and tailor content for your target audience's language and culture
The quickest and most effective URL structure to employ is a ccTLD. You'll recognize these as the letters after the period in a given domain name. They're a simple way to show web visitors and search engines alike in which country, state or territory your website is registered.
For instance, a site targeting traffic from France would end in ".fr" as in "http://www.example.fr."
The only drawback to ccTLDs? While they're excellent at targeting countries and regions, they don't target languages. This is where the other elements, including hreflang, language meta tags, subfolders, and subdomains, come into play.
What is Local SEO?
If international SEO is ultra-broad, consider local SEO as hyper-concentrated.
With this approach, you're primarily interested in using your website to attract both virtual and foot traffic to your local store.
The main tactic you'll employ with local SEO is to include a specific region in your targeted search phrase. This means instead of optimizing simply for "shoe repair," you'll try to rank for "shoe repair in Charleston, SC." As expected, this method is best reserved for companies that operate physical stores in specific locations and aren't as interested in attracting the attention of a global audience.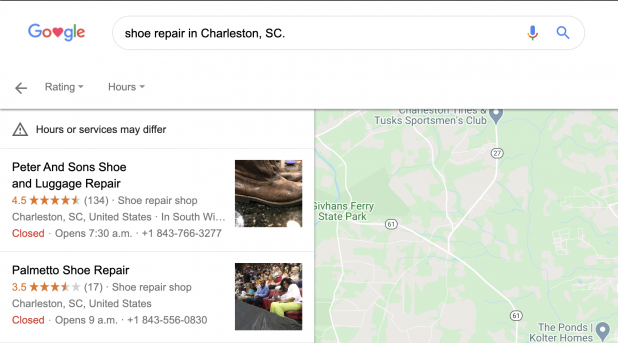 While the process can be reasonably straightforward for small businesses with a centralized footprint, it can become more complicated for enterprises that operate multiple satellite offices or regional franchises. For local SEO to be effective in these cases, web developers have to create separate web pages or content hubs for each location.
Why Optimize Locally?
To understand the benefit of pursuing local SEO, it helps to know the difference between a standard, international search and one with local intent.
Research shows that a majority of consumers shop at businesses located within 20 minutes or 20 miles of their home. While reports vary, most experts agree that between nearly half of all web searches are likewise local.
The reality is that any website in the world with a high enough Domain Authority (DA) and solid SEO practices can rank for a given search query such as "How to fix a broken HVAC." However, a search query with real purchase intent often includes some element of localization. It might become "HVAC repair near me" or "best HVAC repair in (location)."
When users enter these types of keywords or key-phrases, search engines automatically understand that they're looking for nearby businesses. Conversely, queries without local intent often deliver how-to instructions rather than links to targeted local providers.
The main goal, then, of local search is to appear as high as possible on local SERPs. Specifically, developers are striving to earn a spot in what's known as the "Three Pack" or "Local Pack." In short, these are the top three listings that appear right below the map in a Google search with local intent.
In addition to links to the sites themselves, Google will pull data from the top three companies' online business profiles. Without clicking on the websites, users can see pertinent details, including user ratings, operating hours, addresses, phone numbers and more.
For this reason, any business owner hoping to climb the ranks in local SERPs must claim and consistently update their Google My Business (GMB) profile. It's also wise to perform regular checks on your company's NAPW (Name, Address, Phone Number, Website) citations floating around on the internet. Check all relevant online directories or business listings to ensure the information included is correct and make updates as required.
Ranking Well in Local Search
Understanding the logistics behind local SEO, how can you make sure you see the fruits of your labour? Below are a few ways to help your site rank as high as possible in local search results.
Localized Content
Localized content is material that naturally includes your city, county or region. This might consist of your web pages, blog, or landing pages.
When your website is localized, users can immediately tell which area you serve and how to reach you. As mentioned, companies with multiple locations will often create separate pages to distinguish between their different local presences.
Business Profile Optimization
Keeping your GMB profile, along with your NAPW citations, up-to-date is another critical element of SEO. Imagine the initial success if a user searches for "Best seafood restaurant in Cape Cod" and finds your restaurant.
Then, consider the subsequent confusion if your GMB (and "Three Pack" listing) displays one phone number while your website or another online citation gives an outdated number that you haven't used for years. If the user decides to call the wrong number, it's unlikely that they'll keep trying.
Monitoring and Managing Reviews
Reviews also factor in local SEO. Not only are they displayed on your GMB profile, but Google bots also crawl them to check the credibility and trustworthiness of your company.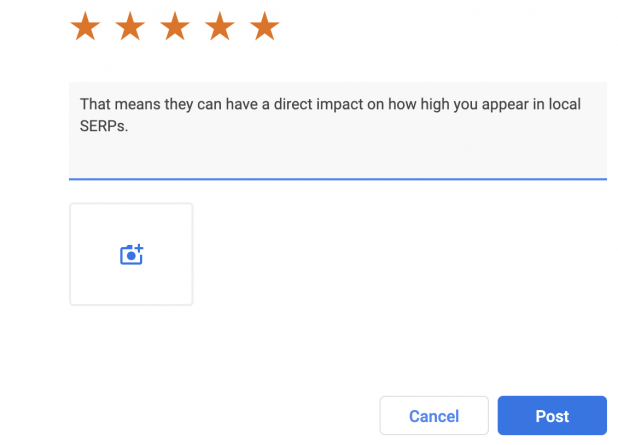 That means they can have a direct impact on how high you appear in local SERPs.
The following factors are all critical to your local search ranking:
The number of reviews you receive
The quality of those reviews
The authority of the review sites
Keeping a close eye on what others are saying about you can help you take proactive action if any issues occur. It only takes one negative testimonial to derail your reputation, so this step cannot be overlooked.
Local, Quality Backlinks
Any time a local online newspaper, blogger or business association recognizes your company with a backlink to your site, you're one step closer to optimizing Google's local search algorithm.
The only caveats?
These must be natural backlinks that you obtained organically. Moreover, the sites linking to your content should be high-authority to give you the boost you need.
International SEO vs Local SEO: Which One is Best?
As detailed, the differences between international SEO and local SEO can be vast. If you're unsure where to focus your efforts, start by asking yourself one crucial question: Can your business feasibly deliver products and services outside of your operating area?
If the answer is "yes," then an international SEO strategy can be beneficial. Yet, to stand out in such a global space, you'll need the budget to compete with every other website out there.
If you can't access those resources, it's usually best to stick to a local SEO approach and focus on growing your regional presence before expanding outward. With a localized plan, your level of competition drops significantly.
From there, you're able to better capture the attention of your target audience, delivering the uptick in traffic you're expecting and deserve.