Ask anyone who's affiliated with an online business about the importance of website search engine optimization, and within a few seconds—or minutes at most—you'll become well acquainted with its imperativeness in digital marketing. 
In short, website SEO matters. 
As one of the most critical aspects of digital marketing, website SEO services can take a business from diminishing visibility to impressive traffic generation.
At this point, you may be thinking that SEO is the be-all and end-all of digital marketing, but it's only half the battle. While optimizing content for search engines is essential, optimizing content for users is equally important. 
This is where website conversion steps in. 
Sound complex? Don't fret! We're here to break it down for you. 
A website conversion occurs when a visitor takes an action on a website that's favorable to a company. 
This generally includes:
Making a purchase
Signing up for a newsletter/emails
Filling a form
Sharing content (blog, infographic, video, etc.) or a product/service on social media/messaging platforms
Clicking a specific button
Posting a positive review
Interacting with the content by leaving a positive comment
Creating a profile or joining a forum
Of course, it doesn't end there. Depending on the industry, sales cycle, and products/services, a website conversion can take many forms. 
But why does any of this matter? And how does it relate to SEO? 
Here's the lowdown:
Website Conversion: Why It Matters for SEO
You've optimized your content by using the right keywords, title tags, meta description, alt text, canonical tags, and header tags. 
What a mouthful! 
Sounds like you're done for the day, right? 
Not quite. 
While optimizing content for search engines is a great way to climb SERPs and attract quality traffic, it doesn't guarantee website conversion. 
So, if you've written (and optimized) a value-added, engaging, and informative blog but your website takes ages to load, you're doing a lot of harm to conversion potential. Not only are visitors less likely to engage with the blog, but they'll also develop a negative perception about your brand. 
The outcome? 
Poor sales, little to no brand growth, and deteriorating brand identity. 
Focusing on SEO and CRO (conversion rate optimization) is a great way to not only attract visitors, but also to ensure they complete the desired action. 
We suggest calculating your website's conversion rate to determine where you stand. 
The formula is pretty straightforward:
CR = [Total visitor conversions/total visitors on your website] * 100
To simplify things further, calculate the total number of people who visit your website and engage in a favorable action. Concurrently, calculate the total number of visitors that access your website. 
Say you received 2,000 email signups in a selected timeframe. However, 4,000 people accessed the email signup page in total. 
Divide 4,000 by 2,000 and multiply the result by 100 to calculate your website's conversion rate. 
In this case, your conversion rate will be 50%.
Taking strategic measures to boost website conversion is a great way to increase your score and do your SEO efforts justice. 
But how do you go about it? 
We've rounded up some of the most effective ways to increase website conversion to help you get started!
1. Web Design and User-Friendliness Matter More Than You May Think… Leverage Them!
Over 75% of customers admit that a website's design is the leading factor that helps them determine a brand's credibility
38% of visitors stop engaging with a website if the layout or content is unappealing or slipshod
40%of people will opt for a different search result if a website isn't mobile-friendly
In a nutshell, web design and user-friendliness are essential. 
If your website appears undone, nondescript, or unattractive, you'll most likely end up with a poor conversion rate. 
Turn things around by focusing on visuals and ensuring user-friendliness. 
We suggest opting for eye-catching, clean, and engaging web design that instantly draws the visitor in. Avoid going overboard; nobody likes a sensory overload. Instead, opt for moderation when it comes to website audiovisuals. 
We also suggest ensuring your unique value proposition stands out. 
Chick-fil-A's clear and compelling sign up strategy is a great example of how to go about this!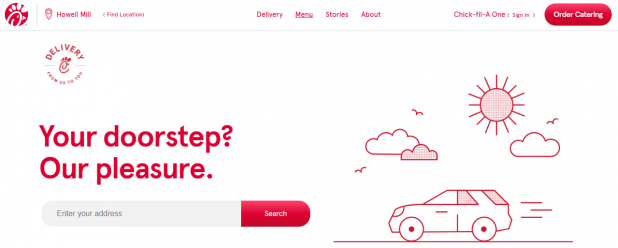 Pringles' vibrant, refreshing, and trendy approach is also emblematic of a visually dynamic and interactive landing page. 
Their powerful incorporation of popular TV show characters is a master class in modern and relevant web design.

Incorporate pop culture references in your web design to stand out from the crowd and make a statement. 
Depending on your target audience, customizing your website accordingly will go a long way in boosting website conversion. 
We also suggest simplifying your website's navigation to ensure visitors can easily find relevant information. 
2. Work on Your Website's Load Time
According to a recent survey, a whopping 47% of users expect a website to load in 2 seconds or less. 
In fact, even a one-second delay in loading speed can reduce conversions by up to 7%!
Working on your website's load time is a surefire way to ensure your SEO efforts don't go to waste. 
We suggest using a website speed test tool to test your website's load time. Alternatively, you could also hire website optimization services for expert assistance.
Here are some ways to speed up your website and improve conversions:
Minimize HTTP requests
Load scripts like CSS and JavaScript asynchronously

 

Cache your web pages
Optimize images
Run a compression audit
Reduce server response time
Opt for the right host
Reduce redirects
Start using a CDN (Content Delivery Network)
3. Create Short, Easy, and Unintimidating Forms
Creating long forms that require a ton of information is bound to double or triple your bounce rate. 
Instead, reduce the number of form fields to keep things short. 
In addition, opt for clean, visually engaging, and refreshing graphics to maximize the number of form submissions. 
Ban. Do's contact page is the perfect example of a colorful but not-too-colorful, minimalist, and engaging contact page. 
Of course, the short and to-the-point form only helps their case that much more!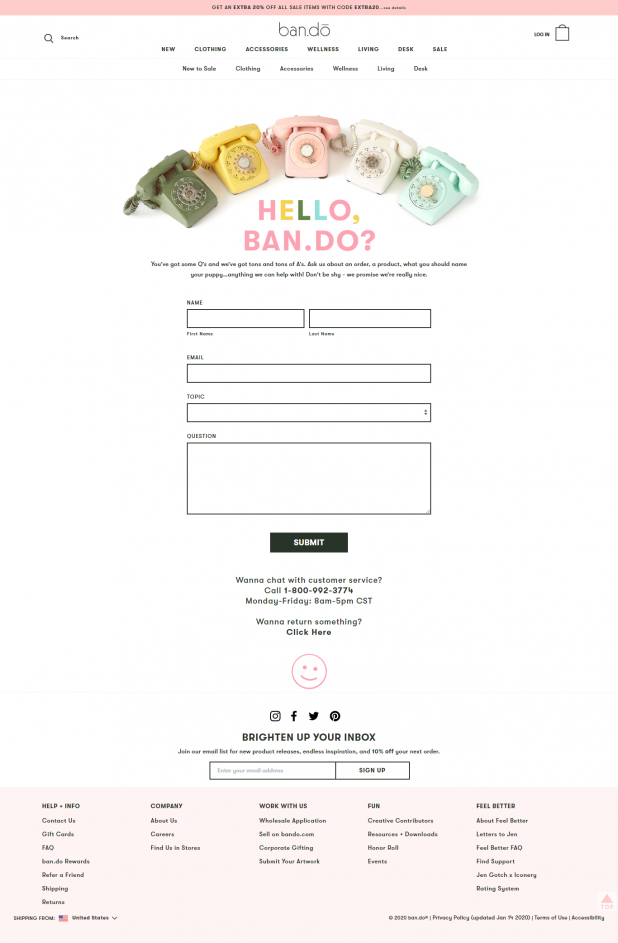 4. Make the Call-to-Action (CTA) Button Pop!
If your CTA button doesn't stand out, you'll end up leaving a ton of visitors unconverted. 
To convert visitors into quality leads, make sure your CTA button stands out and demands a click! 
According to research, changing the CTA button from green to red can boost conversions by a whopping 34%! 
Not bad at all, right? 
In addition, your CTA should be optimized (more on that here) to further increase the chances of a potential conversion. 
We also suggest keeping the CTA brief while using engaging terms that incite urgent action. 
Actively test and refine the CTA to ensure optimal conversion and sales. 
Employing these strategies will help you make the most of SEO and CRO!