Do you know that more than 500+ websites are built every day using open-source Content Management Systems (CMS) like WordPress and HubSpot? CMSs have empowered every digital experience, be it an oh-so-good personal blog, an intuitive eCommerce store, or a complex enterprise portal, including millions of other websites! 
Over the years, WordPress has witnessed a growing and supportive community. In fact, WordPress has a market share of 37%. What makes this open-source CMS popular is because it's easy to use and is highly flexible. Anyone can build a standard and good-looking website using WordPress in no time. What makes it even easier is the accessibility of a dashboard. You can create posts, web pages, schedule, manage day-to-day content, assign user roles, upload and manage media – without any hassle.  
Apart from this, WordPress plugins have enchanted developers and WordPress nerds for years. After all, these plugins form the building blocks of WordPress websites.
WordPress plugins have made a name for themselves when it comes to gifting enriching digital experience. Contact forms, pop-ups, on-page SEO, email opt-ins, optimizing site speed, image compression, and optimization – these are just a few of the significant functions modern-day websites demand.
There are more than 57,000 WordPress plugins developed to date which is quite an overwhelming number. 
With such an extensive range of options, webmasters often get challenged to find the best ones, and hence we have curated a list of some of the must-have WordPress plugins. Let's dig in!
1. MonsterInsights Lite
Building a WordPress website is one thing, and growing it is another. You have to keep tabs on everything from page views, sessions, conversion rates, revenues, bounce rate, and much more. MonsterInsights Lite is the ultimate Google Analytics Plugin for WordPress websites. With features like precise and real-time tracking, readable dashboard reports, and conversion rates tracking, this is all you might need!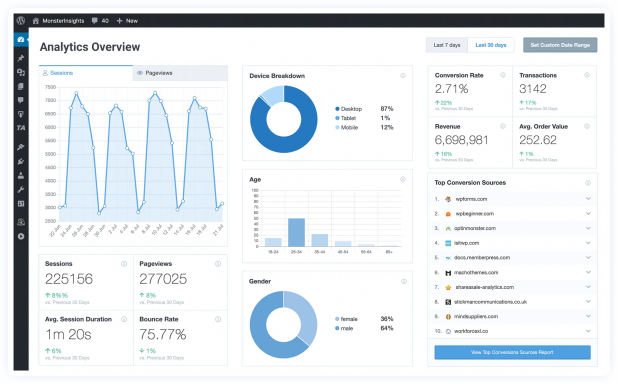 2. OptinMonster
Are you struggling to generate leads? Is your sales manager giving you a hard time with the sales target? 
OptinMonster can make your life easier. It is one of the most popular WordPress plugins used by aspiring WordPress Blog owners, small business owners, and even enterprises. OptinMonster helps you to optimize your lead generation efforts like a piece of cake. Be it getting more subscribers or curating customized ad campaigns based on geographical location – it can help you with almost anything and everything. You can boost conversions by 785% by converting links or images to Optin Forms.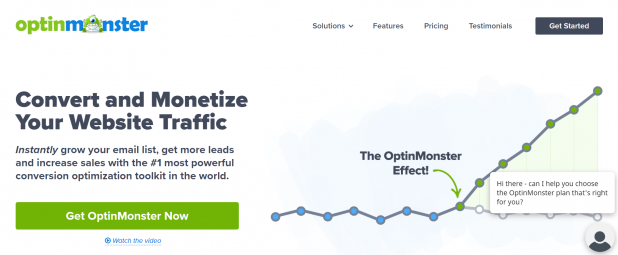 3. Yoast SEO
Another most sought-after WordPress SEO plugin that should be on your bucket list is Yoast! When you think of SEO for your WordPress websites, the first name that pops-up is Yoast SEO plugin. You can enjoy tons of privileges, including creating automatic XML sitemaps, recommendations for SEO-oriented content, snippet views, or setting up canonical URLs to save your website from Google penalties. 
Not just that, but it even helps you curate reader-friendly content to rank higher in Search Engines. It promotes balance between both readers and spiders.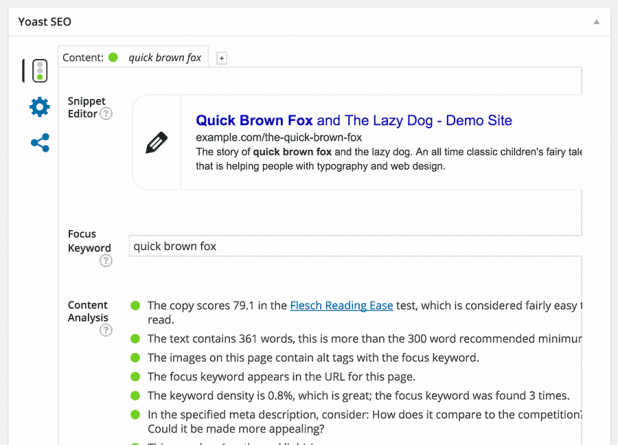 4. Pretty Links
What a pretty name it has, right? But, it's not just the name – its functionalities are even more appealing. So, if you are an affiliate expert or just another curious learner trying to drive massive affiliate sales through your WordPress blog, Pretty Links can prove to be useful. From making your URLs look professional, clean, and conversion-friendly to tracking the number of clicks you receive, this WordPress affiliate plugin is worth consideration. 
5. Smush
Images drive our Digital world, be it just attracting users or influencing your end consumer to make decisions. 
That being said, images consume most of the space and form most of your website's content. So, apart from choosing the best and high-quality graphics for your websites, you also need to ensure that your website's speed isn't affected. 
Smush is a WordPress Image optimization plugin to help you scan, cut unnecessary data, and scale your images before uploading them to your media gallery without compromising quality. 
Some of its key features include lossless compression, image resizing, lazy loading, incorrect size detection of images, Gutenberg block integration, and multisite compatibility.
6. Smash Balloon Social Photo Feed
How about the idea of getting a customized Instagram feed displayed on your WordPress website? 
Socializing has a new address these days, which we call Instagram, Facebook, etc. Your website visitors will be interested in connecting with your brand over these social media platforms because brand building is essential if you are looking for long term success. 
Smash Balloon is a WordPress Social Feed plugin to integrate and display Instagram posts on your website. Easy to set up, this plugin offers various features and functionalities, including displaying your one, or multiple Instagram account feeds, responsive and mobile-friendly layouts, built-in shortcode options, and many more.
With this go-to social feed plugin, you can beat the competition by showing your audience what you are up to on Instagram.
7. Envira Gallery
Are you looking for the best, premium WordPress plugin for your website galleries? Envira Gallery is the one! This plugin helps you create responsive photo and video galleries in minutes. 
It offers a drag and drop builder, pre-built templates, social media integration options, and image proofing for eCommerce stores. Envira Gallery is packed with features. 
So whether you own an eCommerce portal for your home-decor business or are a full-time professional photographer, this plugin will prove useful. From adding pagination, meta tags, or building your customized galleries – everything is easy.
8. UpdraftPlus
Are you scared of losing your website's data due to a sudden malfunction, server breakdown, or worst case scenario, having your site hacked? UpdraftPlus is a solution to all these threats. It is an auto backup plugin for WordPress websites, allowing you to store directly on Cloud Servers, including Google Drive, Dropbox, Amazon S3, and so on. Not only that, but if you smell something fishy, you can restore your whole website instantly with a single click. Isn't that cool?
Conclusion
There are thousands of WordPress plugins available, but you need to ensure that you choose the right set of plugins based on your niche. You might end up with other recommendations from fellow WordPress bloggers or Professional WordPress Developers, which might help you enhance your website's overall performance and aesthetics too. 
We hope that this list proves useful for your website. Do let us know if you have any queries or recommendations. 
We would love to know which plugins you currently use and why!