The COVID-19 pandemic has changed the business landscape the world over. While existing businesses have had to move their operations online, several others already were using some form of a hybrid model. Unfortunately, however, many others businesses that didn't have the capacity or the money to move online had to shut down.
Now, however, any new business must be such that it can run completely online if circumstances require it to. This requires extensive online infrastructure and cloud-based software so that all the business' employees can work from home on a common platform and collaborate if they need to.
Often, this spells the need for a workplace management system. These systems or software help organizations optimize all their resources, be it intellectual or financial. Additionally, businesses also adopt the use of the best phone tracking apps as these help them track all their employees' and ensure maximum efficiency. Websites like CellTrackingApps.com are great resources to assess the best tracking apps.
This guide will list five of the best workplace management systems that your new business can consider using.
Five Best Workplace Management Systems
Scoro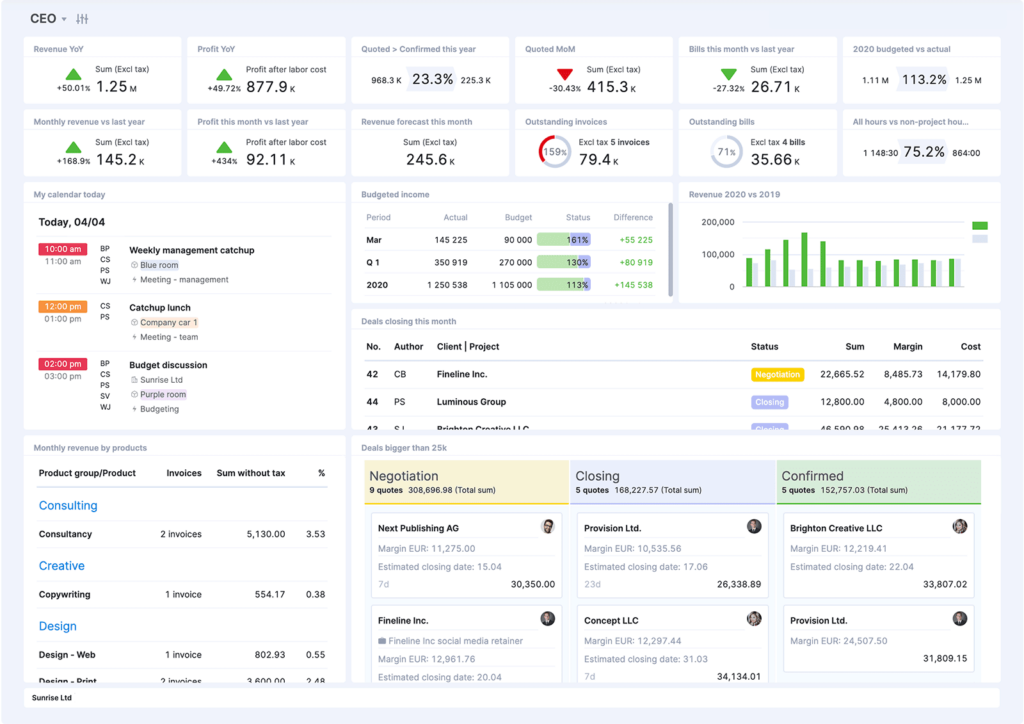 Scoro is possibly the best workforce management software in 2021. It offers all the features businesses need to track all the departments and processes in their organization. This includes quotations, project management, contact management, reporting, billing, and more.
Given below are some of the best features of this system –
Shared calendars to schedule meetings
Contact management system
A real-time KPI dashboard
Reports on the progress of projects and billings
Effective time tracking and billing for all work done for clients
One of the best selling points of Scoro is that it combines the functions of various tools that businesses often use to carry out their work. This is a comprehensive solution that is a must-try.
Zoho Workplace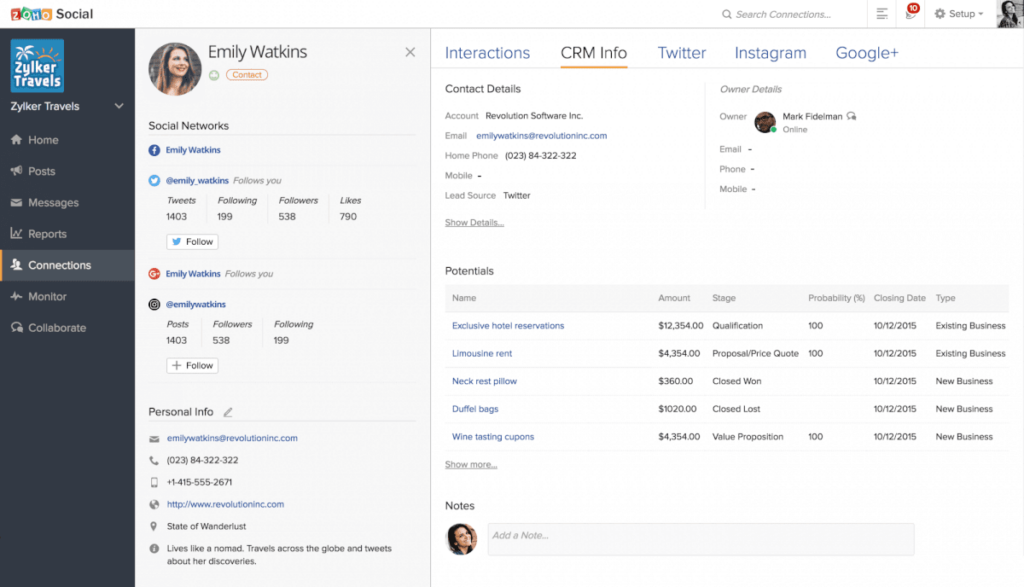 Zoho Workplace is yet another comprehensive workplace management tool that can help you collaborate, manage, and report tasks, projects, bills, and more. It consists of a suite of apps that help you perform all these functions and more.
Given below are some of the top features of this system –
It allows you to create and save all your work in one place.
You can upload documents from your email or your computer and share them with your coworkers.
A combined inbox for the email and social notifications for organizations with a widespread social media presence.
A cloud-based system that you can operate with your phone or tablet.

You can integrate this software with other bundles like Finance, CRM, and Recruit to manage all the departments and processes in one place.
Oracle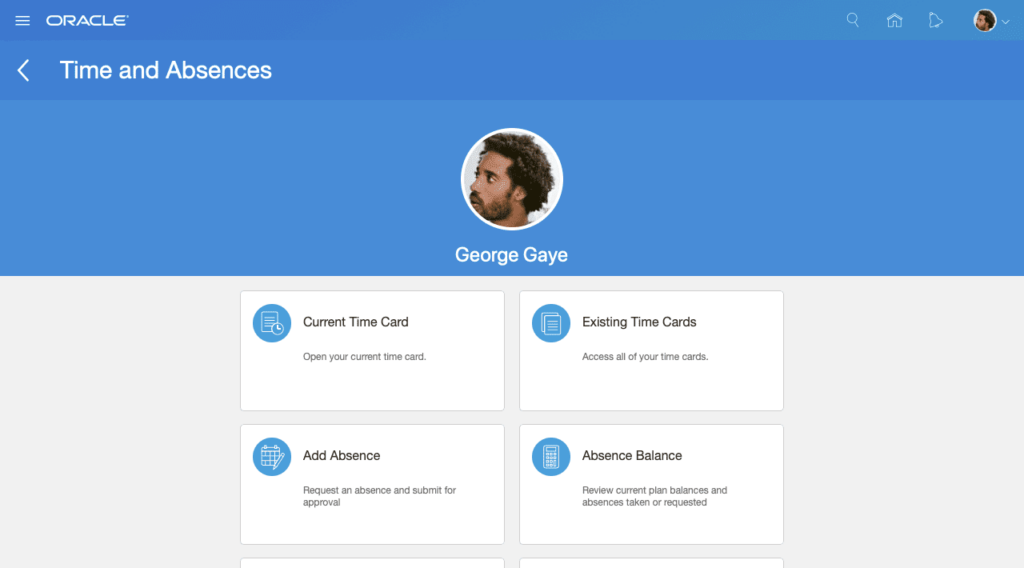 Oracle offers a web-based workplace management system that allows you to integrate all your strategies, plans, and processes in one hub. It automates various processes like time and attendance recordkeeping, allowing employees and supervisors more time to focus on key businesses processes.
Given below are some of the best features of this popular system –
It offers global employee absence tracking, which can be a great way of recordkeeping and keeping employees compliant.
Analytical trends based on absence management records.
Effective scheduling strategies, plans, holidays, and more.
Offers workplace protection so HR managers can track illnesses and ensure safety measures and protocols.
The system offers a sliding scale of support packages. These include Sustaining Support, Extended Support, and Premier Support.
Odoo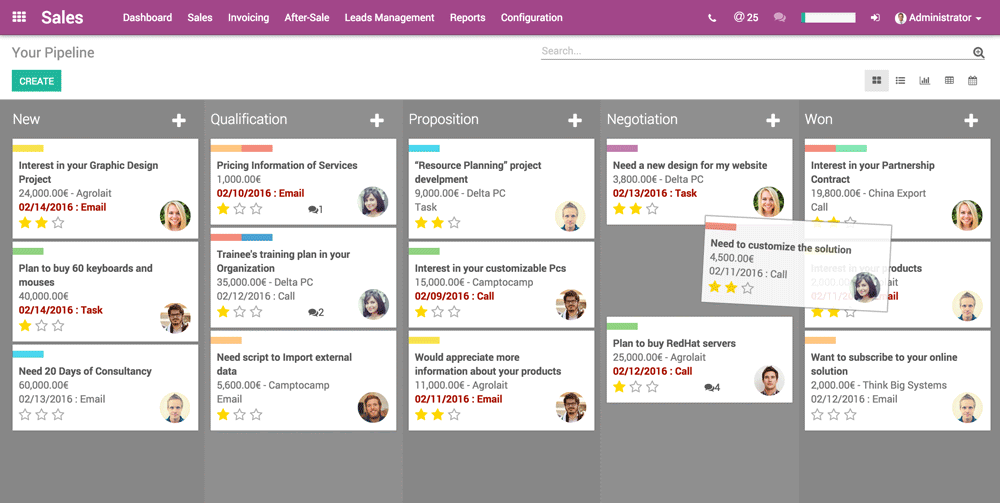 Odoo offers a suite of open-source apps for businesses that provide a wide range of functionality. These include CRM, eCommerce, inventory, accounting, project management, and more.
Given below are some of the features of this system –
The ability to customize your dashboard to get crisp business insights in one go.
Accurate forecasts based on records entered.
Automated processes based on schedules.
Real-time messaging to improve collaboration across the board.
This tool offers you the ability to convert sales and purchase orders into invoices with just one click. Additionally, you can also tack them with their respective payments using a sales add-on.
Kronos Workforce Ready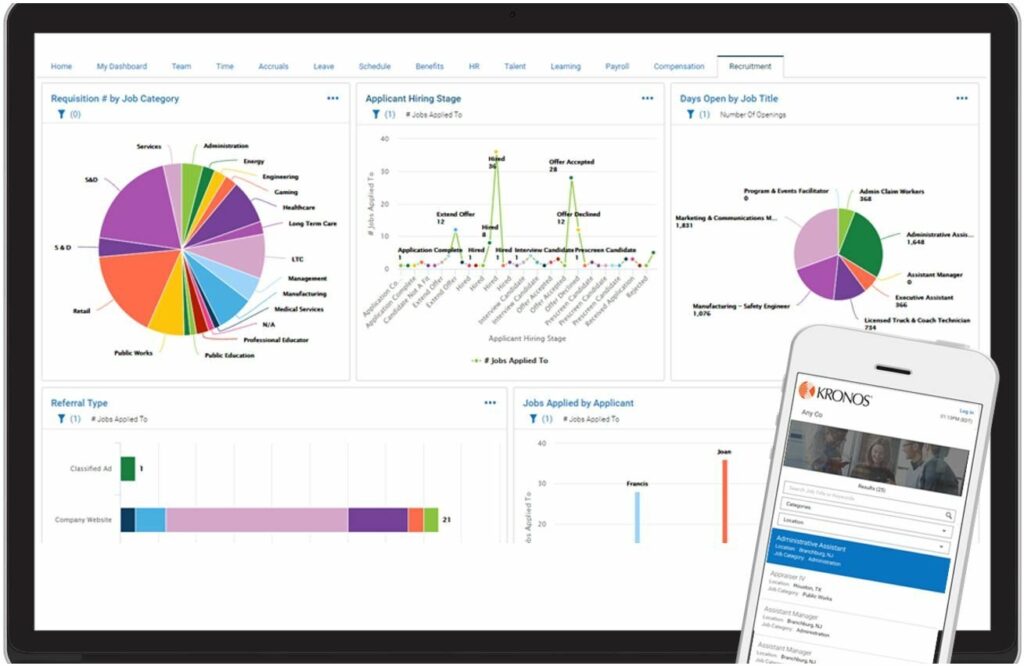 This is a cloud-based HRM software that is appropriate for businesses of all sizes and across varied industries. The system offers various tools and features that help automate processes across departments.
It also allows employees to manage both full-time and part-time employees and can be customized to meet a business' individual needs.
Given below are some of this system's advantages –

Real-time compliance checks that managers can benefit from checking for absence based on information updated into the system.
The software also has a mobile app that's compatible with Apple and Android devices. Users can access most common tasks through these apps, making it convenient to use.
Customizable dashboards that users can change based on the processes and departments they need to keep track of.
The embedded analytics offers performance insights that you can use to track and leverage business metrics.
In Conclusion
Workplace management systems are a blessing for organizations that rely on an online system or even a hybrid one. This guide of the five best systems is perfect for new businesses to check out. We hope you find it helpful.