Many people have problems when they want to upload, share or send videos because of the large video file size. True, nowadays the video quality gets increasingly better. However, the size of it becomes larger as well. Platform like email and social media sites have certain limitation towards video size. So how we can compress video for easy uploading and sharing?
After testing so many video compressors, here comes the best pick of us: WinX Video Converter. It is an easy and fast tool to compress and convert video, achieving the balance between video size, quality and processing speed. In this article we will introduce how to reduce video file size with it. But first we have a look at common mistakes people will make in shrinking video.
What You'd Better Not Do While Resizing Video
Video file size can be affected by these factors: bit rate, video codec, resolution, frame rate and video duration. Some users think that the bit rate means the amount of data transferred per seconds, so why not directly change the bit rate to reduce video size? Sure, you can do this, but only if it's lowered with reasonable scale. Too much reduction of the bit rate may leave the video unwatchable.
The other common mistake is to change the video format for a smaller size of video. However, we should know that the format is just the container of video and it does not have an impact on video size. It is just about how video is packed. Instead, video codec determines how big the video file is, and the following will show you how you can resize a video file correctly by changing the video codec.
Winx Video Converter: The Best Video Compressing and Converting Tool
Compressing video is not difficult as long as you get help from the right video resizer. Let's check out the main features of WinX Video converter:
Quality. It can convert and compress video with intact quality.
Speed. Its level-3 hardware acceleration makes the video processing 47X real-time faster.
Size. It reduces video size by over 90% for easy share and storage.
Multiple formats. With 370+ inputs and 420+ outputs, it converts & processes footage in virtually any format.
Edit. It also offers the function of trimming, cropping and adding subtitles, etc.
How to Reduce Video Size with No Quality Loss
Step 1: Click +Video to load your file or easily drag the file to its interface.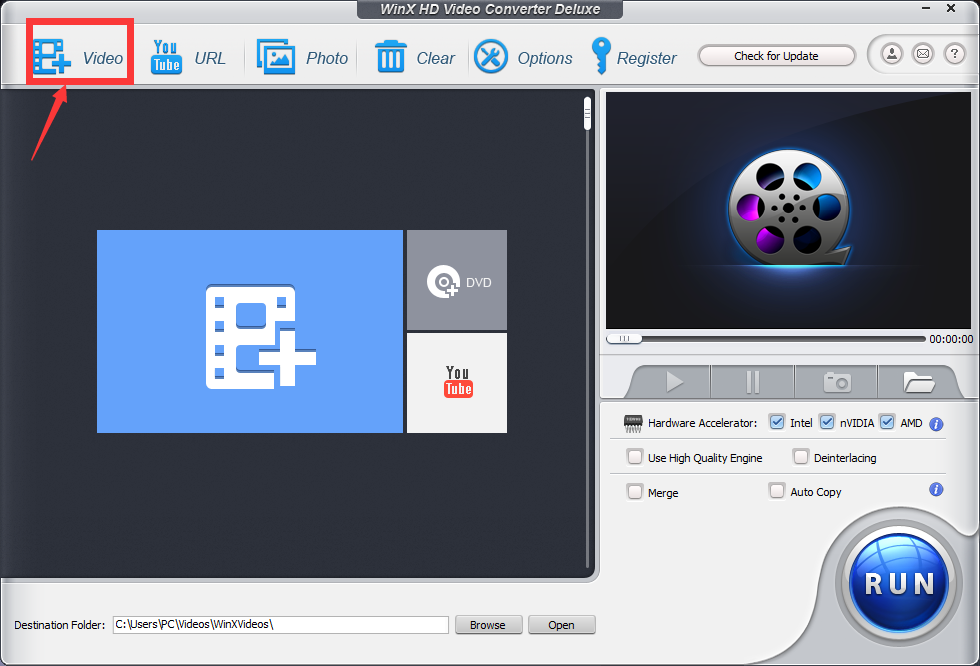 Step 2: Choose an output format from the Output Profile. You can choose a format with more advanced codec for smaller video file size. For example, if the codec of your original video is H.264, then you can choose a format with H.265 of a higher compression rate.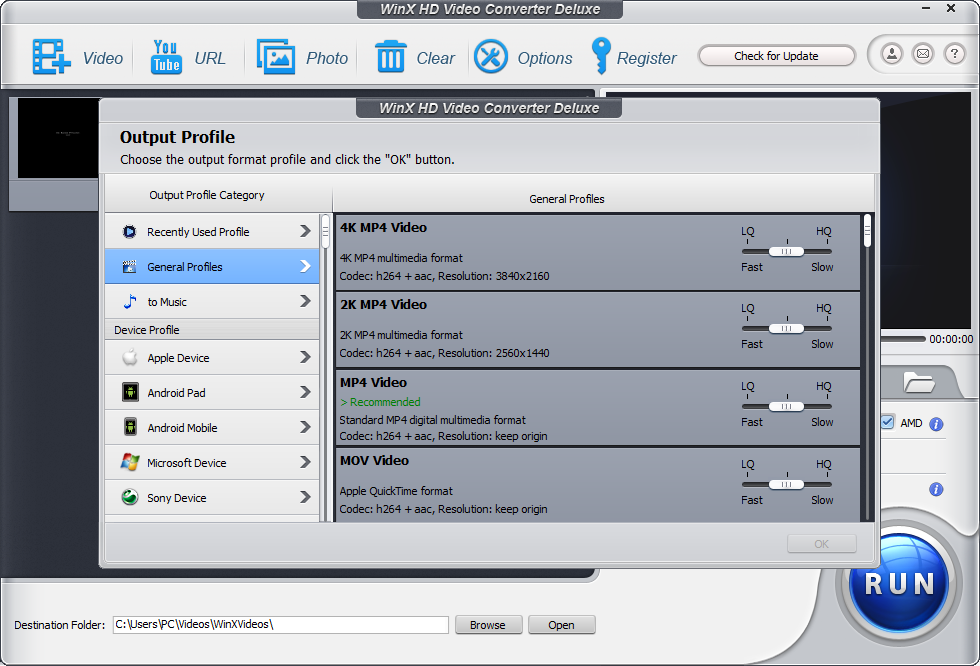 Step 3: Adjust the parameter as you need.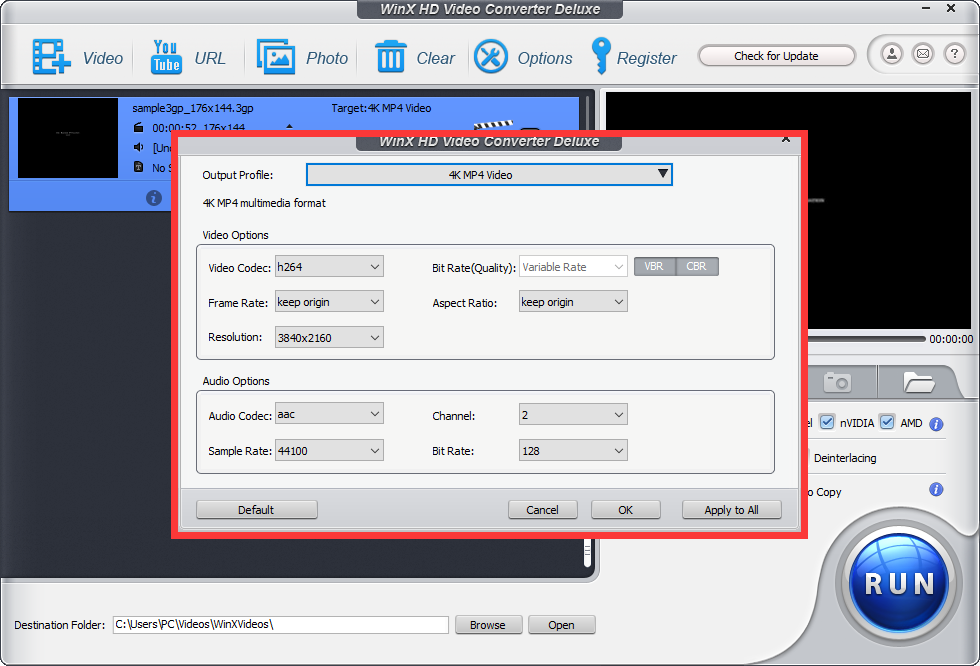 Step 4: Click the edit to crop the image or cut out the unwanted parts of the video. And hit the RUN button to get started.
Summary
Large video file size is quite annoying when you email it to your friends or clients. While Uploading and sharing video to social media sites, it cannot even be done if its size is beyond their size limitation. Moreover, there also some problems like uploading error and lengthy wait. With WinX Video Converter, all of these can be conquered. It offers the best use experience ever.