Companies are constantly competing for leads and customers. To stand out from the crowd, you need a good marketing strategy. One such strategy is email marketing.
Email marketing is more than just sending emails and promoting your products. You need to know how to create emails that convert. There are basic rules you need to follow to do this effectively. In this article, you'll learn nine proven methods for creating high-converting emails.
1. Make a Customer Persona
The key to successful marketing is a clear understanding of your audience. So, take the time to design a customer persona. A customer persona is a fictional representation of your ideal customer.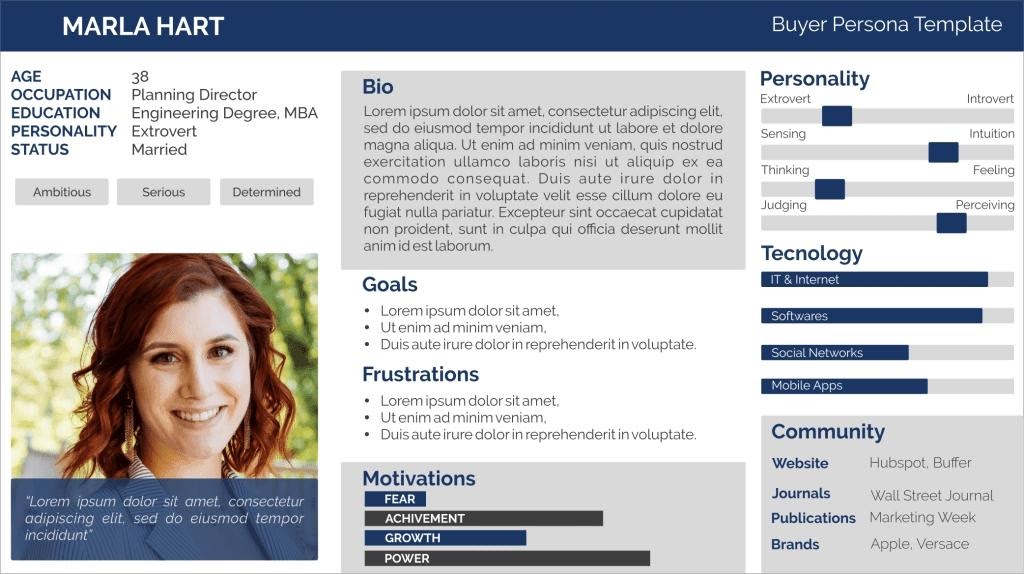 Since a customer persona contains your target customer's important demographic data and pain points, you can create marketing content that will resonate with them.
But how can you generate that data for your customer persona? Social media platforms are a goldmine of information. You can also capture customer data with forms on your website and surveys. Just send the surveys straight to your customers or potential customers via email.
The more data you generate, the better. That will give you clarity on who your business is targeting, their specific needs, and how to meet them.
2. Pick the Best Email Marketing Platform
Using the right software is important when it comes to B2C and B2B email marketing. It doesn't matter if you have the best high-converting emails. If you don't have the right email marketing platform with which to send them, they might not even reach your intended recipients in the first place. Or if they do, they just end up in the spam folder.
A good platform should have the following:
Easy-to-use email builder: A good email marketing platform should allow you to create marketing emails easily. Look for a drag-and-drop editor so it will be easy to use. The platform needs to provide you with nice mobile-responsive email templates too.
Good email segmentation feature: Your email marketing software solution should allow you to segment your email list easily. The idea is to send tailored content to each of those email segments to ensure better conversion rates.
Integration feature: A good email marketing software solution will allow easy integration with third-party software, such as a webinar platform.
Some platforms screen the companies who use their service. They also remove businesses that try to spam people or upload unauthenticated email details.
You want to make sure the email marketing platform you select follows this vetting process. Companies that don't generally have lower delivery rates.
3. Create Catchy Subject Lines
You get only one chance to make a good impression. That's why the subject lines of your emails need to be catchy.
There are many ways you can make your subject line stand out. For example, you can ask open-ended questions. Those will entice your email recipient to click on your email to get the answer. You can also create a sense of urgency (more on this later). For instance, if you're offering a discount, highlight that it's a limited-time offer in the subject line.
Using numbers and highlighting benefits is also an easy way to grab attention. Here's an example of a subject line that uses that strategy:

Choose a direct approach. Use lines that contain only the essential information.
Also, use informal language. If you can, add a bit of humor to your subject line. Just make sure the humor isn't offensive to anyone. Test your subject line on other people before settling for the one you'll send.
4. Preview Text Should Be Flawless
The preview text is that section of text that appears below the subject line in a recipient's inbox. It gives the readers a bit more information about the email.
You need to give serious thought to what information goes into the preview. Email recipients are more likely to look at the preview first before deciding whether to open the email or not.
Here are a few things you can do:
Personalize: Create relatable preview text. The idea is to make people want to open your email.
Summarize: Let the preview provide an overview of the email. For example, if your subject line is "50% new arrivals," your preview text should explain what specific products arrived.
Include Call To Action – If your email has CTAs and they pair well with the subject line, consider showcasing them in your preview text.
Be honest: Never trick your subscribers into opening your emails. Only provide accurate information.
Email preview text can have as many as 140 characters. But it's best to aim for just 40 to 90 characters instead. No one likes reading long lines.
5. Write as if You Were Writing to a Friend
Remember when I said it's best to take an informal approach to your subject line? Well, that applies to your email body as well. You want your subscribers to relate to you. That's the only way you'll get them to read your entire email.
So, when writing your high-converting emails, think about how you would usually write to a friend. Use words that are easy to understand. Make your sentence structures simple, too. Use the active voice instead.
Don't just personalize your preview text and subject lines. Personalize the email body, too. Personalized email content can get more engagement and can drive revenue by as much as 760%!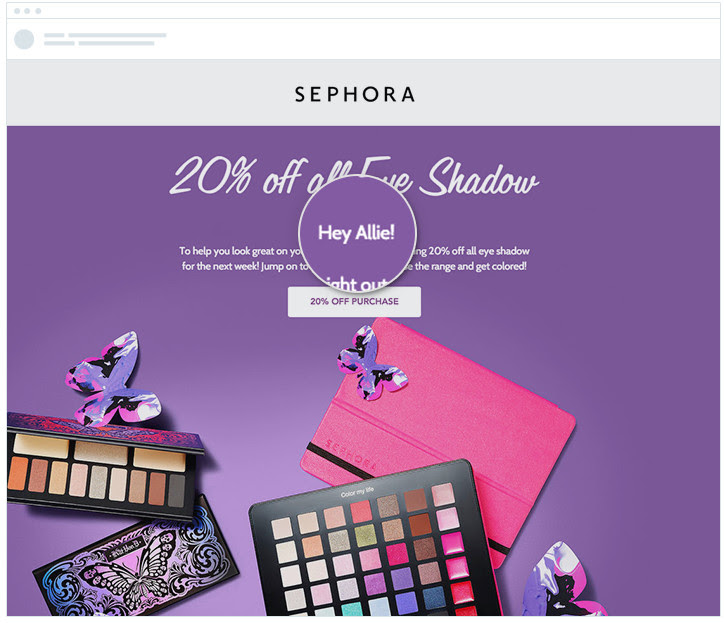 To personalize, use your recipient's first name in the email body like the example above.
Also, your email body should be content tailored to the recipient. Don't send a person interested in technology an email about your newest shoe product, for example.
6. Use a Clear Call to Action
Every email you write should have a clear call to action. Your CTA is your final instruction to your reader. If they don't understand what you mean, they can't take your desired action.
So, be as straightforward as possible. Instead of saying "Get Started," say "Buy Now" or "Sign Up," whichever applies. Don't leave anything subject to interpretation.
Ideally, you should have only one CTA centered around your goal for sending the email. But you can have more than one if all the CTAs are geared towards you achieving that goal.
Here's an example. 
Google's objective with this email is to get recipients to download the Google Express app. But since there are two ways to download, instead of just one CTA, there are two CTAs.
Finally, make sure your CTAs stand out in your email.
7. Create FOMO
Some people who see your CTA won't click on the link. That's where urgency comes in. Creating that Fear Of Missing Out (FOMO) will incentivize more people to click on your link.
Pointing out that an offer only lasts for a specific period of time is one way to create FOMO (remember when I said you should specify this in your subject line, too?). 
You can even use a timer like in the example above.
8. Send Multiple Emails
Don't expect your subscriber to take your desired action after sending just one email. They need to warm up to you before they can do that. That's why sending multiple emails is important.
You don't have to send too many. Three to five emails can be enough. Just make sure the content of each email aims to get your subscriber closer to your goal.
Let's look at an example. Let's say your goal is to sell an online game. Your email sequence could look something like this:
Email 1: Introduce your online game.
Email 2: Let your subscriber play the game for a limited period.
Email 3: Give them some tips on how to get through a game level.
Email 4: Ask them to buy the game.
Notice that you don't ask your subscriber to purchase the game in your first emails. You just let them experience it first. Once they get hooked, you make your offer.
9. Segment Your Email List
Segmenting your email list into smaller groups can help you send more relevant emails to subscribers. When you send people content that's relevant to them, they are more likely to open the email and take action.
You can segment your list by:
Geographical area
Customer behavior
Purchasing power
There are many other ways you can segment your email list. Just refer to your customer personas for more ideas.
Wrapping Up
Email marketing is a great strategy for generating conversions. However, you need to make sure you create high-converting emails in the first place.
You learned tips on how to create those in this article. Know your audience, pick the right tools, and create a catchy subject line. Don't forget to use simple language your subscriber will understand. Use a clear CTA and create FOMO to get them to take action. Finally, segment your email list and send multiple emails.
Have a strategy in place. Put in the hard work. Your email marketing campaigns will generate great results.