Virtual private server hosting has grown in popularity because it provides the most dependable features and scalability. VPS hosting is regarded as one of the better options since it lies between shared and dedicated hosting. Although shared hosting is the cheapest choice, it has a few limitations in terms of resources and security. Dedicated hosting has a lot of features and resources, but it costs a lot of money.
MilesWeb is the greatest Indian web host.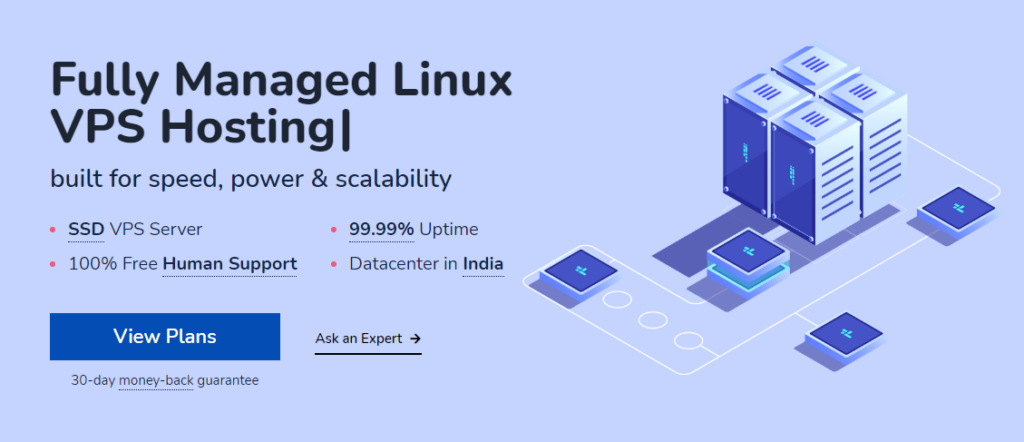 MilesWeb, an Indian web hosting service provider, offers top-class hosting services to customers. The firm is well-known for providing best-in-class services and plans at the most affordable pricing. The business serves over 39032 clients globally.
MilesWeb offers the most economical shared hosting services, with plans starting at $0.90/ per month and a 70% discount on all shared hosting plans. Furthermore, the company provides 70+ web hosting plans in the shared, cloud, VPS, WordPress, reseller hosting, and cheap dedicated server hosting categories.
If you have a website hosted on a shared server and are running out of space and resources, you should think about increasing your hosting subscription.
While shared hosting plans are the most cost-effective, they lack scaling choices. A dedicated hosting plan may give you resources, but you will spend a significant amount of money on server resources that you may never use.
As a result, dedicated hosting is a poor substitute for shared hosting.
The midpoint is to get a VPS hosting package.
The Gist of VPS Hosting
VPS hosting, often known as virtual private server hosting, is a form of web hosting. To virtualize a server, VPS hosting uses hypervisor software. A physical server is divided into numerous virtual servers in VPS hosting, and each virtual server appears to the user as a single server. Because of the dedicated IP, virtual private hosting is more secure than shared hosting.
VPS hosting is becoming more popular as a low-cost alternative to dedicated hosting that provides improved dependability, security, and performance over shared hosting. Furthermore, unlike shared hosting, users have root access to the server, allowing them to install software and make system modifications without the involvement of the hosting company.
What Is Managed VPS Hosting?
Doing full justice to its name, Managed VPS Hosting is a managed hosting service where the user does not have to bother about server management. In Managed VPS Hosting, your service provider handles core updates, backup, server maintenance, security, software installation, and more. As a result, as a business owner, you no longer need to worry about server administration and can devote your time and attention to expanding your company.
Managed VPS Hosting may be chosen by any business owner, regardless of technical knowledge, because it simplifies your job.
Should You Go for Managed VPS Hosting?
If you are a growing firm wanting to increase your client base and traffic, it is better to invest your money and time in marketing and development initiatives. At this point, choosing Managed VPS Hosting is a sensible option since it allows you to focus on the business element while the service provider handles the technical parts of maintaining your company website.
MilesWeb understands the importance of time and resource management, which is why they offer fully Managed VPS Hosting with top-tier infrastructure. The company provides 24/7 system admin support, a 99.99 percent uptime guarantee, easy upgrade, an intuitive dashboard, and much more, so you can focus on running your business.
MilesWeb's Managed Linux VPS Hosting Plans
Pricing and Services for MilesWeb's Managed Linux VPS Hosting:
MilesWeb offers ten managed Linux VPS hosting options, from V1 through V10.
An annual subscription to plan V1 costs $9/month, a six-month subscription costs $10.8/month and a monthly subscription cost $12/month.
The basic plan V1 includes the following resources: two virtual CPUs, two gigabytes of RAM, 50 GB SSD storage, 500 GB of bandwidth, and one dedicated IP address.
On a yearly basis, the high-end managed VPS plan V10 costs $465/month and offers the following features: 40 virtual CPUs, a 500 GB SSD, 128 GB RAM, 3000 GB bandwidth, and one dedicated IP address included.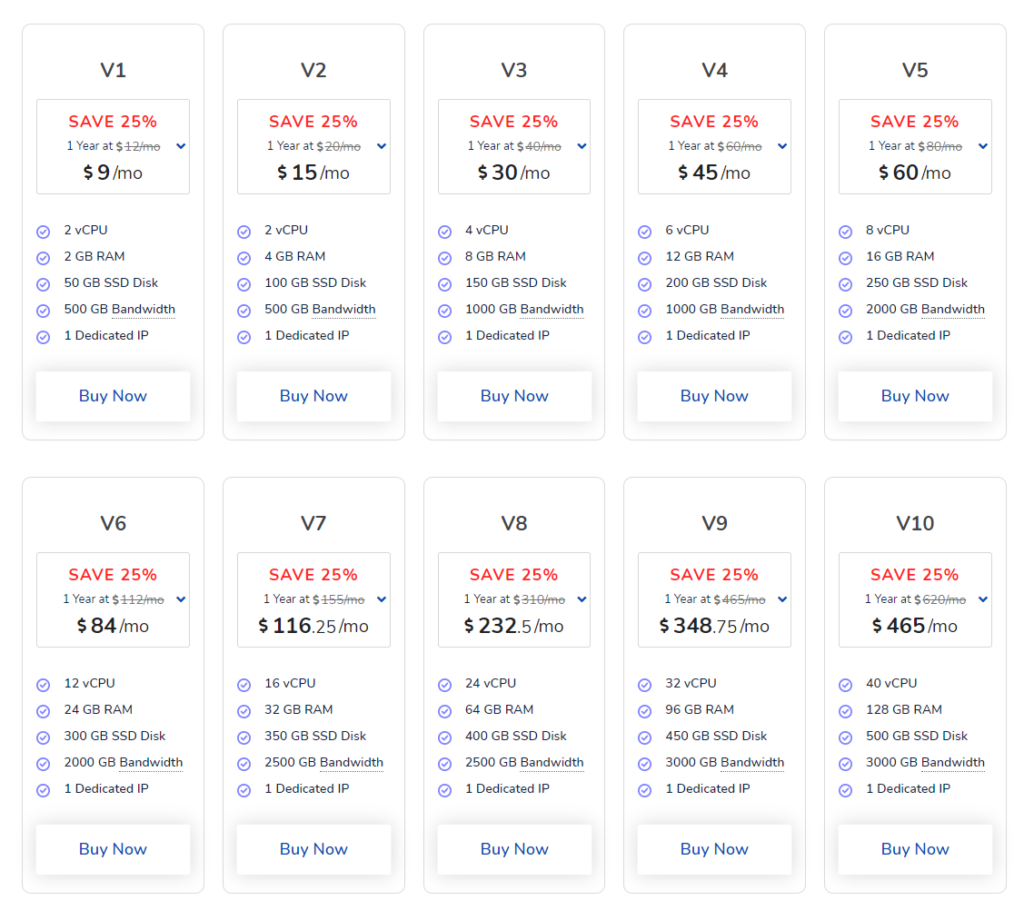 You can take a look at their windows VPS hosting.
Features of the MilesWeb VPS Hosting Plan
MilesWeb's Customer Service
MilesWeb does not utilize bot chat help since they believe in providing one-on-one service. MilesWeb provides full-time support assistance as a managed VPS hosting option. You may contact their customer support engineers at any time and from any location by using chat or the ticket system.
If you have an issue with MilesWeb's hosting, you may contact their support team through chat and tickets.
Control Panel and Operating System Options
MilesWeb offers a variety of operating systems and control panels. MilesWeb gives you the option of choosing your own control panel and operating system (OS). Your operating system can be CentOS, Debian, Ubuntu, or Fedora. cPanel and DirectAdmin are the two control panels accessible on Linux. You can choose the one that best suits your website's requirements.
Completely Managed VPS
Your VPS will be monitored by MilesWeb's support ninjas. They will ensure that your hosting is operational 24 hours a day, seven days a week. During your stay with the company, they will be accessible to guide, support, and aid you 24x7x365 days.
Unrivaled Speed and Performance
MilesWeb provides cutting-edge technological solutions for your VPS. Their primary goal is to deliver the optimum compatibility and performance for the high-resource websites and web apps that operate on your server.
Enterprise-Class Hardware
MilesWeb's VPS hosting is carried out on upgraded and powerful servers, which are outfitted with cutting-edge technology. These servers are a fantastic combination of power and speed, designed specifically for enterprise-grade websites.
Finally, Why Should You Use MilesWeb?
All websites hosted on the company's virtual private servers are always guaranteed to be up and operating. MilesWeb provides its clients with best-in-class hosting services.
Because of their server's robust design, maintenance, and security procedures, they provide one of the best uptime guarantees in the business.
Finally, MilesWeb is highly recommended since the company offers the quickest, most powerful, and scalable website options. Aside from that, MilesWeb provides the most cost-effective VPS hosting alternatives available.