According to Statista, the most effective digital consumer engagement tactics implemented by marketing companies in 2021, by the percentage of effectiveness, include pre-produced video (81), live stream video (73), influencer marketing (66), interactive content (61), user-generated content (60), virtual customer communities (57), pre-produced audio (56), live audio (55), social GIF/memes (46), and virtual experiences (46).
The market's future, centered on large-scale marketing and promotion services for businesses, is also undergoing technological transition. Although technological globalization has peaked, there is still a long way to go in the evolution of work and the commercial world. The IT technologies used in this industry are becoming more precise. Discover the most in-demand abilities for the next few years in the table below.
Social Marketing Skills That Will Be in High Demand Over the Next Ten Years
To have a good performance in social media marketing, it is necessary to study and prepare with excellent technical standards in various areas of development. Next, we will show you the hard marketing skills that are in-demand in the marketing industry of the future. Take a look.
Brand Development and Branding
A social media marketing manager must have the main quality to transform ideas into visual concepts that convey confidence and quality through images. These images can be symbols and graphic elements appropriate to the company's corporate identity. The name and thematic aspects of the brand must create an automatic reference in customers as the first choice of consumption.
It works on applying technological tools to digitize the global concept of brands. In this way, you will be a highly valued marketing professional. With this style of brand management, you will attract significant user and customer traffic for the company that hires your services. This is a skill to exploit to the fullest.
Competitive Research
Every marketer should be a research specialist. This is one of the qualities that come from experience. The speed and precision in the investigative process imply the handling of large amounts of data to complement a marketing campaign. Without reliable and solid data, you cannot segment the target audience to sell the products and services.
The primary task is to identify a brand's main competitors and research them better to understand their sales, product, and marketing strategies. An in-depth analysis of the competition will help you develop inbound marketing strategies. In addition, good research on mass consumption patterns allows positioning products adapted to customer demand niches.
Content Strategy
Effectively promoting a product or service requires the development of texts and visual material that influence the "buyer person'' profile. In this way, customer consumption trends will be oriented towards the products offered correctly.
That is why there are articles and marketing texts with SEO positioning. According to Hubspot's 2020 State of Marketing Report, 70 percent of marketers actively invest in content marketing. Additionally, about 60 percent of those surveyed see content marketing as an important part of their overall strategy.
Below are some of the areas that social media managers should consider to experience success in their work.
Data Analytics
Precise data analysis management is one of the most complex tasks the social media marketing manager must perform. This technical skill consists of connecting big data flows with customer consumption trends. The objective is to design new sales strategies based on the evolution of data on demand and sectors with the highest volume of purchases in the market.
The importance of this marketing area is so great that the Big Data Analytics market will grow in revenue and capitalization to $68.09 billion by 2025. In 2019, it had a revenue level of only $14.85 billion, according to Statista.
AI and Machine Learning
Artificial Intelligence is one of the target fields for the largest investments in the global economy in the coming years. If you learn to master AI and machine learning software, you will identify trends in social networks. In addition, you will conduct advanced customer research and evaluate vast amounts of data for more effective marketing campaigns.
According to a PointSource study, 49 percent of consumers are willing to shop more often, and 34 percent spend more money on purchases, thanks to AI. This implies that Artificial Intelligence focused on marketing considerably influences the purchase intentions of users.
Customer Data Security and Privacy
The protection of user data is a fundamental element that potential clients look for in marketing companies.
In other words, when a company displays product and service offers to provide a good shopping experience for the user, they send their data in the hope of receiving solutions tailored to their needs.
According to a PwC survey, only 25 percent of consumers believe that most companies handle their personal information responsibly. On the other hand, 72 percent of consumers also believe that companies, and not the Government, have better data protection conditions.
Key Areas You Should Invest Time and Money to Become an Outstanding Social Media Marketing Manager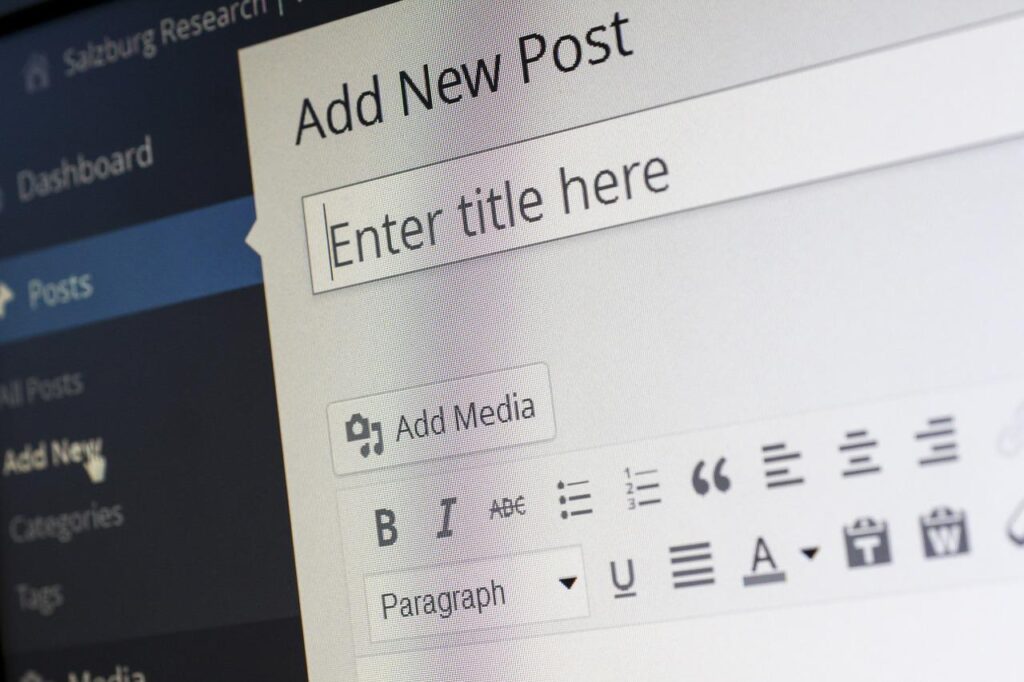 SEO: Content positioning in Google is crucial for excellent social media marketing management. With publications with high positioning on Google and platforms such as Instagram and Facebook, you will get an increased flow of demand from potential customers.
Search Engines: A marketer must know how to spread commercial information strategically in the search engines of large big data flows. The best-known search engines are Google, Bing, Yahoo, Baidu, and Yandex.
Technology: Digital marketing evolves irreversibly. Take time to study and understand the precise operation of all the multitasking options offered by the Information Technology tools. The best IT marketing tools are HubSpot CRM, Zoho CRM, Zendesk, Pipedrive, Online Advertising Tools, AdStage, HubSpot Ads, and Tracking Software.
Social Media: The community manager's work is key to expanding a company's client portfolio. For good social media management, here are some good IT tools you can use, including Buffer, Hootsuite, Sprout Social, AgoraPulse, Sendible, and eClincher.

Site Promotion: This function consists of webmaster management, which can also be a complementary skill to the knowledge of a digital marketing agency. The techniques to offer a good site promotion are Guest Blogging, Content Marketing, Social Media, Email Marketing, Google My Business, and Online Communities and Aggregators.
SE Ranking: It is a cloud-based platform for SEO (Search Engine Optimization). This tool for online marketing professionals offers a complete set of options for comprehensive website auditing, competitor analysis, website ranking, keyword grouping and suggestion, backlink growth, and automated professional reporting.
Web Design: It consists of one of the most complex tasks that require more technical standards to create good digital visual structures. The marketer with knowledge of web development has added value as a professional.
The best IT tools for this area are WordPress, InVision Studio, Photoshop, ProofHub, Sketch, Adobe Dreamweaver, Bluefish, and Google Web Designer.
RSS (Really Simple Syndication): It is an XML format designed to distribute content on the web. RSS is an excellent automation code for broadcast content marketing. You can use this tool to massively send frequently updated information to subscribed users interested in the company's products.
Blogging: Posting articles and valuable information about products and consumer experiences is part of a good blogging strategy. The best tools available for this aspect of social media marketing are Buffer, TweetDeck, Canva, Evernote, Thrive Leads, MailChimp, Trello, and Google Keyword Planner.
Video Storytelling: Designing and disseminating videos with interactive content is an excellent strategy to convert users into customers. The best video creation and editing tools for marketing are Animoto, Biteable, Magisto, PlayPlay, Powtoon, Promo, Videoshop, and Wave Video.
E-commerce: Electronic commerce is the new global economic boom of the digital age. Today's professionals run e-commerce portals to expand the company's sales power. The most famous e-commerce platforms are Dynamic Yield, Active Campaign, Zendesk Chat, Unbounce, Omnisend, Contactout, and Magnet Monster.
Conclusion
Social media marketing management is one of the most expansive fields to boost your career path. Modern companies and innovative organizations need experts who can combine technology, sales, and communication to increase profits. The opportunity is in your hands. Prepare for the challenges of the future.