When it comes to utilizing digital marketing in the right way – Search Engine Optimization (SEO) is incredibly important. It's crucial that your website has a good ranking in major search engines like Google. And let's be realistic – SEO is especially impactful for the service industries. Think about it – when is the last time you have looked for any kind of service through the yellow pages? Regardless of whether you're looking for a therapist, lawyer or home cleaner – you'll look for it online.
And that's where search engine optimization comes in. As you might imagine, SEO is what will decide how many visitors your website will receive; thus, also impacting the number of leads that are turned into some sort of paying customer. Regardless of what kind of market you're in, SEO for the service industry is going to be one of the pillars of your business' online reach. Which is why we're going to explore it in detail below!
Quality Content
Obviously, all service-based businesses are looking to boost the number of potential customers that they gain online. However, in order to do that through proper SEO, it may seem like you'll be going through an overwhelming process. After all, there are many different aspects to this. But the key thing to understand is – you need to start simple and start with the basics. So, what are the basics here? 
What any business needs as a part of their online presence is – content. And not just any kind of content either. We're talking about original, quality content, that's tightly related to your niche and business. You need to write (or pay someone to write) content that the readers will appreciate and find engaging; in turn, Google and other search engines will also reward you with a higher ranking. 
Naturally, you're wondering what kind of content we're specifically talking about. And the answer is: all of it! Your announcements, blurbs of main pages, even the oft-skipped "about" pages; all of them need to have a natural, engaging flow. And all of them need to keep your visitor's attention for as long as possible! This is not just important for SEO, but for your marketing in general. In a competitive market, you need to do everything you can to stand out from the others.
Use Keywords
As you might imagine, quality content isn't the only thing that's important when it comes to SEO for service industry marketing. There are plenty of excellent blogs and pages that are staying at the bottom in terms of search engine results. So, why is that? The reason is that their authors haven't managed to understand the importance of keywords; something that needs to be a part of the writing process itself. 
The keywords in question are phrases that search engines use in order to judge the relevance of a page to the user's search query. In other words: if someone searches for "fly fishing lessons", the pages that will pop up at the top of the results will be the ones whose websites are permeated with the right fly fishing keywords. If you want to rank higher in search engines, this is absolutely essential. 
Keyword Research
Don't worry, finding the right keywords isn't a matter of talent and guesswork. There are plenty of tools out there that can help you figure out what kind of keywords you need to use; Google even offers some tools of its own for this very purpose, though there are other quality ones as well. 
You can use these to identify and utilize specific keywords that will help your website reach the top position in search engine results for your niche. And at the end of the day, don't forget – these keywords are what your readers will be searching for when they happen upon your website via search engines. In other words, they're the first and primary way users interact with your website; so their importance can't be overstated. 
Good URLs and Titles
If we're thinking about SEO for service industry needs, we should address the most important aspect of on-page SEO. And that's the title of your webpage – pure and simple. If you want your website to rank highly for a specific keyword, you should opt for the keyword to appear in the page title.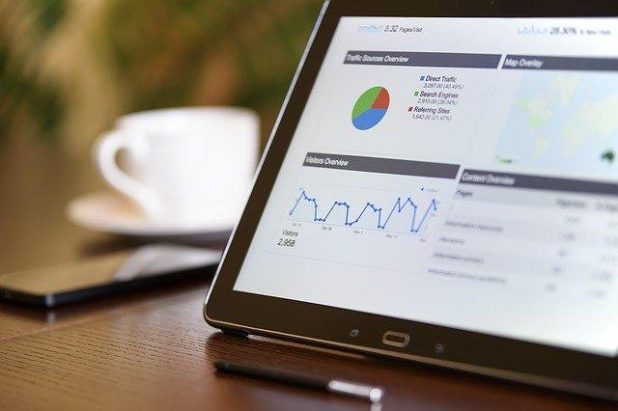 Trust us – a title that's more SEO-oriented will work far better, both visually and technically. And don't think that the name of your business is crucial for the page titles. Think about it – these aren't the keywords people will be searching for via search engines. If they already know the name of your business, they aren't your target online audience. Instead, make sure that the URLs and the page titles are oriented towards people who are searching for general keywords within your niche. 
Meta Descriptions
While there are basically countless things you can do in order to improve the SEO for service industry websites, we'll touch on one last piece of the basics you absolutely have to think about; the meta description. This is the tiny text snippet that will appear on Google or Bing under your page link. Remember – these have to include your keyword, or the website won't rank as high as you'd like it to. 
Conclusion
As you may have gathered already – SEO for service industry pages, or really any pages at all, is a pretty expansive thing. It's definitely a long-term investment and not something you'll do in a single afternoon. However, it's an essential part of any business's online presence.