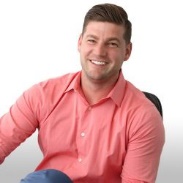 Shawn Byrne, founder and CEO, started My Digital Dentistry after years of developing and executing successful marketing strategies for Venture Capitalists and business owners in and out of the medical field. He saw a growing need for quality digital marketing specifically in dentistry, and had the foresight to create an agency specializing in understanding and solving the unique problems of dentists and their practices from General Dentists to Endodontists.
Nowadays, many dentists are learning the importance of having powerful dental social media marketing. However, an effective social media marketing...
It seems like only yesterday when many entrepreneurs running a website for their business typically balked at the idea of spending for search engine...